WarTron B.I.T.E. page
On August 3-5, 2012, the WarTron game was run by Snout. One aspect of the game was using the B.I.T.E. (Basic Interactive Terminal Eavesdropper) device to interact with the BIGMAC and CLU and other wartron entities. This page describes the B.I.T.E. device and how it was created.
IF you have pictures/stories of the B.I.T.E. in action I would love to add them to this website! If you are willing, send me the picture(s)/story(s) (or a link) to acorn@cheerful.com
This page is a work in progress. Don't expect much info for at least a week or two while we recover from the game.
Eventually I plan to put all HW and SW sourcefiles up on this page under GPL so anyone can make a B.I.T.E. or use parts of the design in your own projects.
For now here are some pictures of the internals of B.I.T.E.
The bare PCB (penny for scale).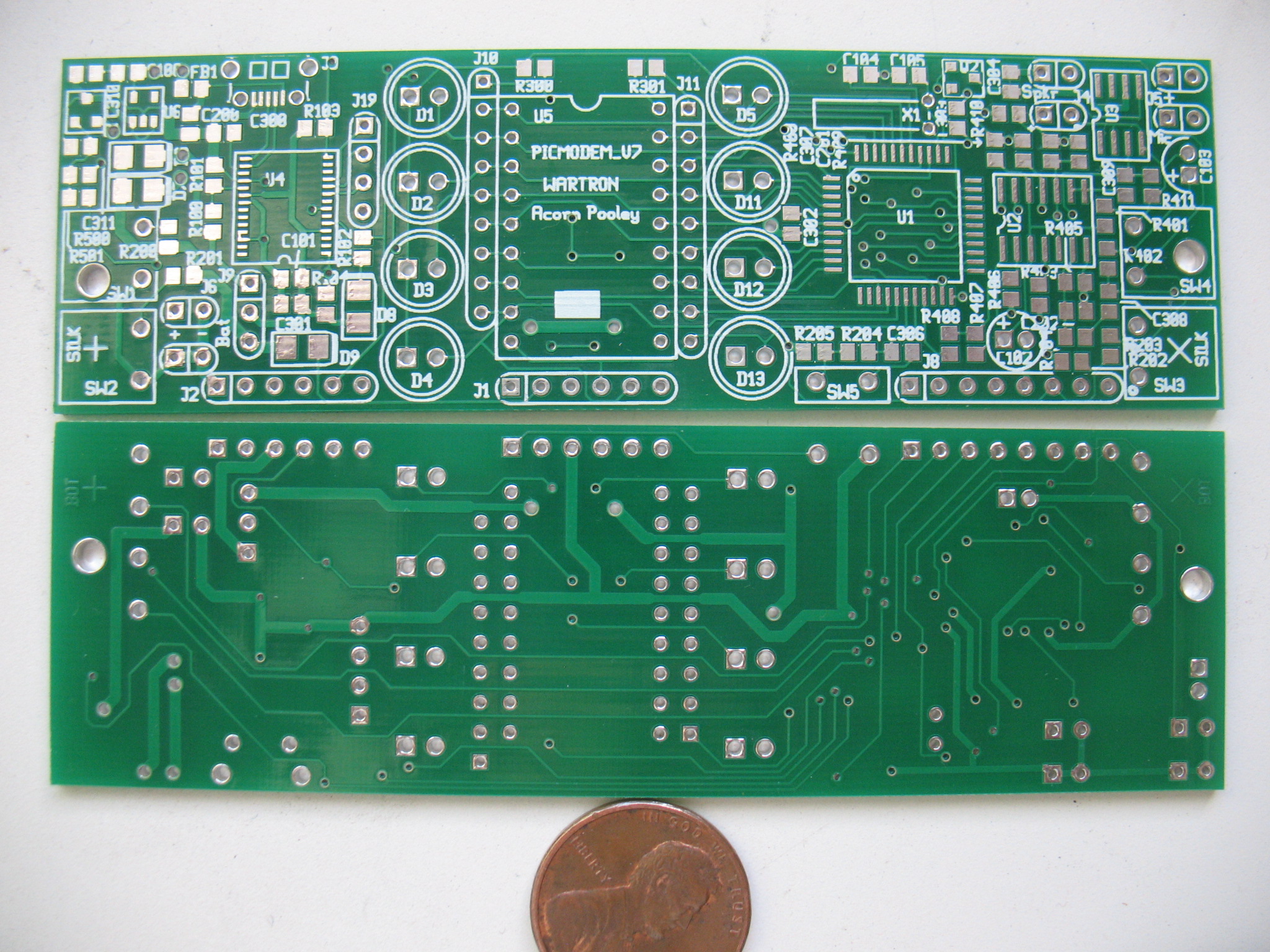 Printed circuit board layout showing component locations.


Printed circuit board layout showing copper traces on top (red) and bottom (blue)


Schematic diagram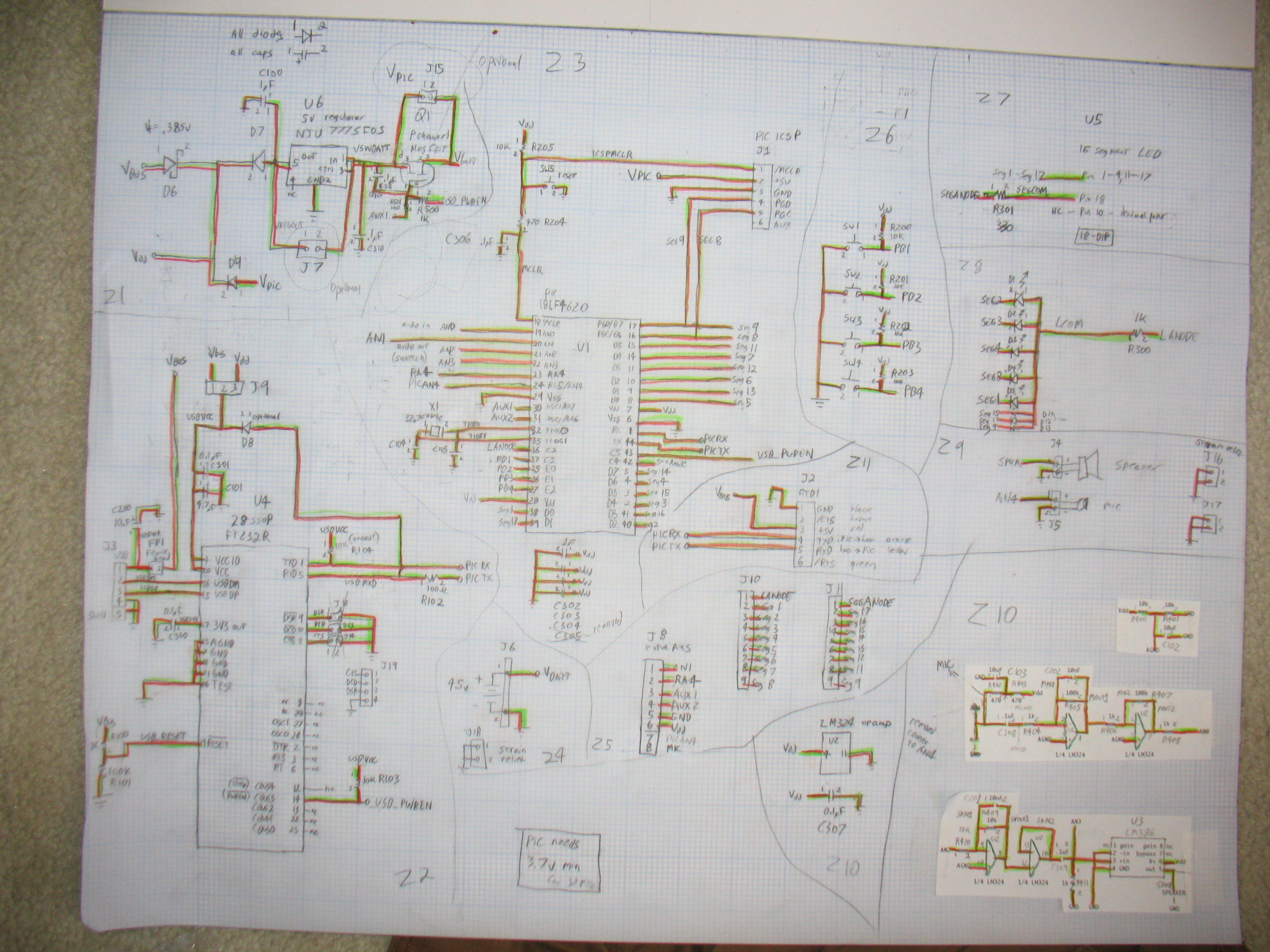 ---
This file Copyright (C) 2012 by Nathan (Acorn) Pooley
Go to TOP B.I.T.E. page
Go to Acorn's personal webpage
Go to WarTron website: wartron.net
Snout: www.snout.org/game
Hogwarts: www.gotohogwarts.com
Hogwarts Wand: www.rawbw.com/~acorn/wand
Gadgets of Justice Unlimited
File created by Acorn on Mon Aug 6, 2012