Boating information:
Fish in this lake include:
This lake is not stocked by
Cook County, but it contains
many species.
Other information:
Pit Toilets
Sections shown as road on the map are gravel and not all open to the public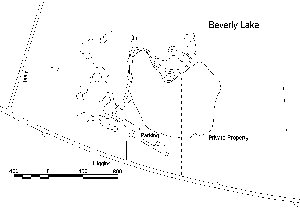 Get detailed map, (11k).

Just north of Higgins, and east of Healy Road in Hoffman Estates. The entrance to this preserve is on Higgins.