Boating information:
Fish in this lake include:
While it is not clearly posted, Fishing is not permitted
Other information:
Lake Katherine Nature Center
Club House available for rental.
Small man-made waterfall that children may enjoy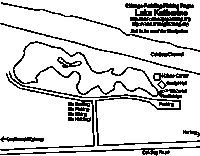 Get detailed map, (9k).

Located between Harlem and Illinois Route 7 on Route 83, the Lake Katherine Nature Center is part of the I&M Canal National Heritage Corridor.

This facility has many rules including No Picnics, No Fishing, No Boating, No Wedding Pictures, and No Biking to name a few.

This lake is for relaxing only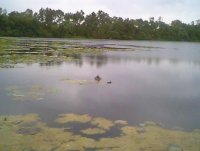 A turtle sunning itself on a rock in the lake.