Boating information:
Fish in this lake include:
Other information:
Part of the Palos Division of the Cook County Forest Preserve District.
No drinking water or toilets nearby
Many, many frogs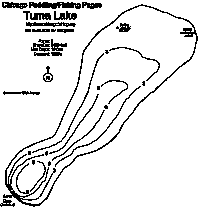 Get detailed map, (13k) (including depths).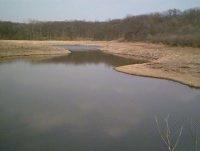 If you want a lake all to yourself, this is the place to go.
This lake takes some work getting to. Located in the Palos Area, there is no road or parking lot near this lake. Nearest parking is Joe's Pond. Park on 104th Avenue across from Joe's Pond and walk up near the pit toilet. From there walk down the ravine and over the log bridge to the other side of the creek. Find the dirt trail that heads north and take it up along the next ridge until you see the thicket. The trail will turn down and go down and cross the next small stream and then head up the next ridge. At this point, you can see the lake off in the distance in the Northeast.