261. Mission Peak (04/27/02)

Hikers (11): Cal, Eugene, Ian, Janice, Peter, Ruben, Russ, Sergei, Steve, Taylor, Yi-Hung
Distance: 6 miles
Rating: 4 difficulty, 8 beauty
Park info: Mission Peak Regional Preserve in Fremont

Peter owes a writeup! -- Pictures by Ian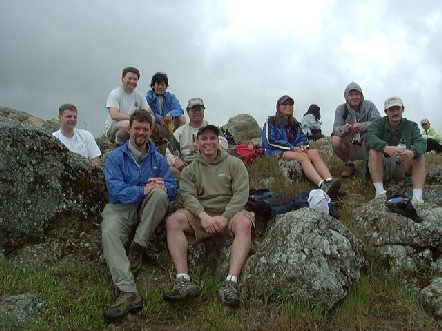 It was cold at the top -- but not lonely!
Back row (L to R): Peter and Eugene
Middle row (L to R): Steve, Russ, Janice, Yi-Hung, Sergei
Front row (L to R): Ian and Ruben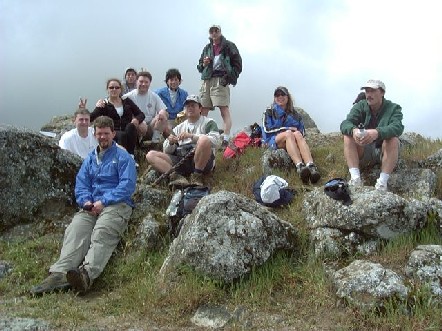 Cal's the king of the hill
(check out The Man's mighty staff for keeping the Killer Cows at bay)!
Milestones:
Ruben's 1st leaf







Pages maintained by Steve Walstra, Peter Saviz, and Russell Gee.
©2022 Intrepid Northern California Hikers