471. Mt. Tallac via Dick's Pass (10/08/05)

Hikers (20): Abhishek, Diana, Eugene, George, Harvey, Hima, Janice, Julie, Kashyap, Padraig, Paul, Peter, Raj, Ross, Russ, Scott, Shruti, Steve, Wayne E, Yang
Distance: 16 miles
Rating: 5 difficulty, 10 beauty
Park info: Desolation Wilderness at Lake Tahoe

Peter owes a writeup! -- Pictures by Steve and Russ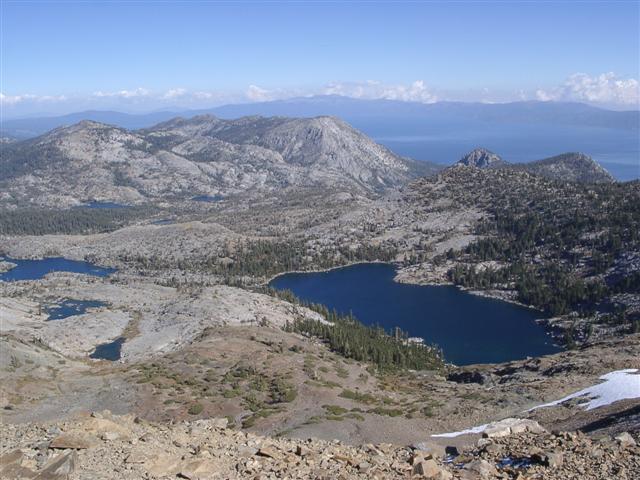 Dicks Lake (and Lake Tahoe) from Dicks Peak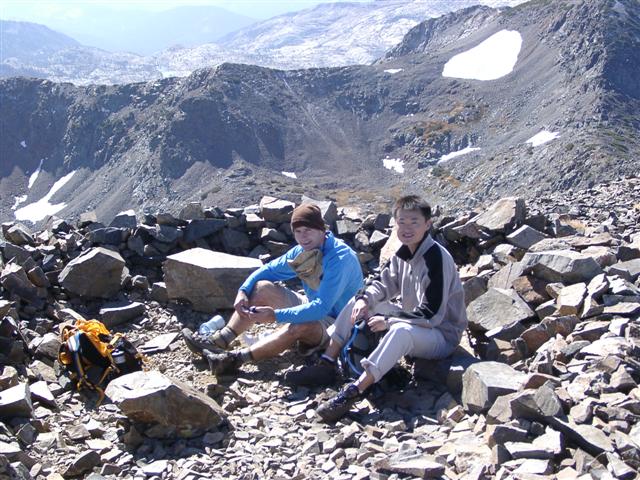 Enjoying the shelter on Dicks Peak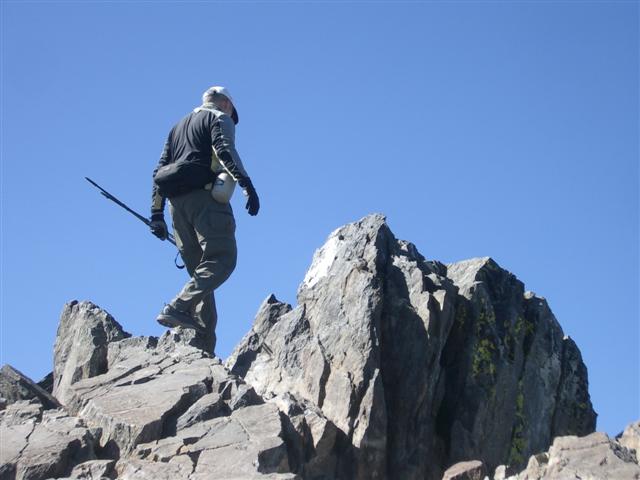 King George ascends the summit of Mt. Tallac
The Sheik at The Peak
Honorable mentions:
Padraig, Steve, and Yang also climbed Dick's Peak (about 1.5 extra roundtrip miles, 750 ft gain, on steep unmaintained trail). Ross also attempted it but did not complete it. If he didn't make it, there's no way I'm even going to try!
Jinglan and Wennie hiked to the top of Tallac from the usual trailhead (10 miles roundtrip with a steep climb up).
Sabine and Sandra hiked from the Tallac trailhead to Cathedral Lake (5 miles roundtrip).
Cynthia, Guy, and pregnant (!) Taylor hiked from the Tallac trailhead to Floating Island Lake (4 miles roundtrip).
Milestones:
Harvey's 1st leaf
Kashyap's 1st leaf
Shruti's 1st leaf
Wayne E's 10th leaf







Pages maintained by Steve Walstra, Peter Saviz, and Russell Gee.
©2022 Intrepid Northern California Hikers