612. Mt. Tamalpais (04/05/08)

Hikers (21): Chris, Dave H, David, Diane, Eugene M, Gerry G, Gladys, Hima, Irene, Iyad, Janice, Kelly X, Kim M, Nani, Padraig, Paul, Ross, Russ, Stacy, Steve, Suzie
Distance: 13 miles
Rating: 3 difficulty, 10 beauty
Park info: Marin Municipal Water District near Mill Valley

Write-up by Steve -- Pictures by Ross and Steve
In honor of Judy and Peter E's recent marriage, I gave them gift of no leaves (!) -- they made it to the Mt. Home, but couldn't find the trail up to East Peak (or maybe they just hit the bar early?). Otherwise, everyone made it up and back alive, with the possible exception of late-comer Dave H who Janice claims she met on her way down. Some of us stopped for a couple beers at the Mt. Home. An odd clutch of INCHers formed outside the Mt. Home, apparently fearful of entering the iniquitous establishment. Speaking of which, despite bringing a camera, I failed to take a picture of all of us enjoying a pint.
View from east side of East Peak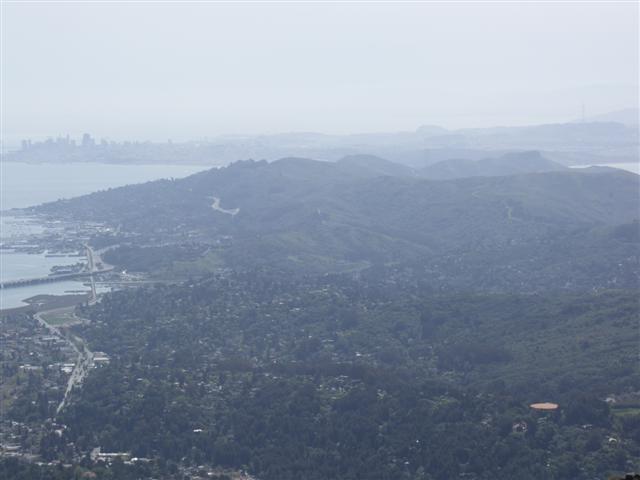 A very hazy Marin Headlands and DT San Fran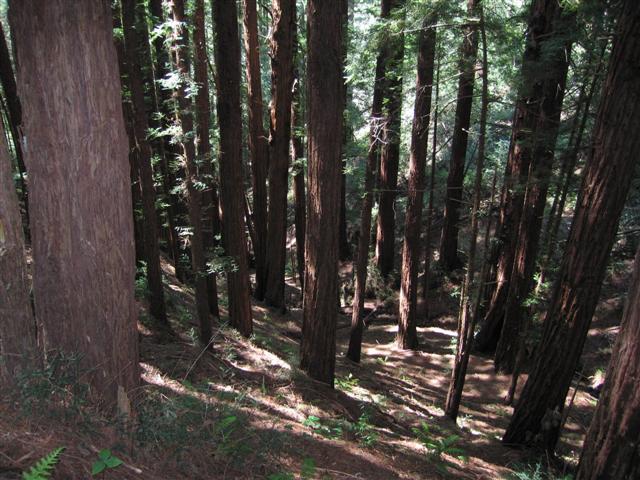 Redwoods along the edge of Muir Woods
More pictures from Ross.
Milestones:
Highest point in Marin county
Chris's 1st leaf
Gerry G's 1st leaf
Iyad's 20th leaf
Kelly X's 1st leaf







Pages maintained by Steve Walstra, Peter Saviz, and Russell Gee.
©2022 Intrepid Northern California Hikers