707. Rose Peak (01/02/10)

Hikers (22): Chinyet, Chris R, Diane, George, Harvey, Helen, Helen K, Isai, James W, Jeff, John, Karl, Mike, Peter, Robert, Ross, Rudi, Rufina, Sabine, Sandra, Steve, Tony
Distance: 20 miles
Rating: 5 difficulty, 8 beauty
Park info: Ohlone Regional Wilderness near Sunol

Peter owes a writeup! -- Pictures by Helen and Tony
It was a beautiful hike to start out the new year. Trail conditions were the best I've ever seen on the OWT. Usually the ground is as hard as a rock, but today it was nice and cushiony, without being slippery, thanks to the recent rain. My knees thank the hiking gods. The weather was great -- nice and sunny once we got above the clouds, no wind, not too hot -- a perfect day for hiking.
Those who went straight to Rose Peak and back did 19 miles and change ... those who added in Maggie's Half Acre did 20 ... those who also did the side trip to Murietta did 21 (and a couple hundred feet more elevation) ... you know who you are!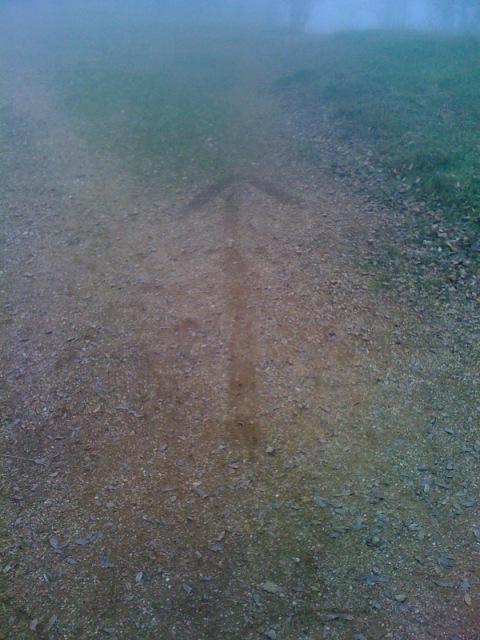 The Boy Scouts left an arrow for us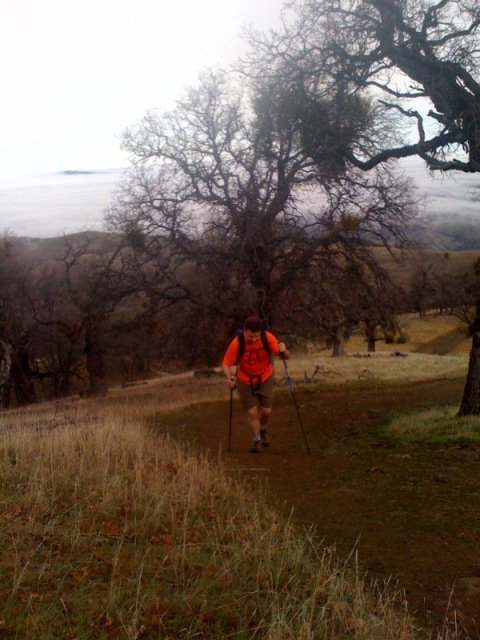 Peter slogs up the Big Burn, high above the clouds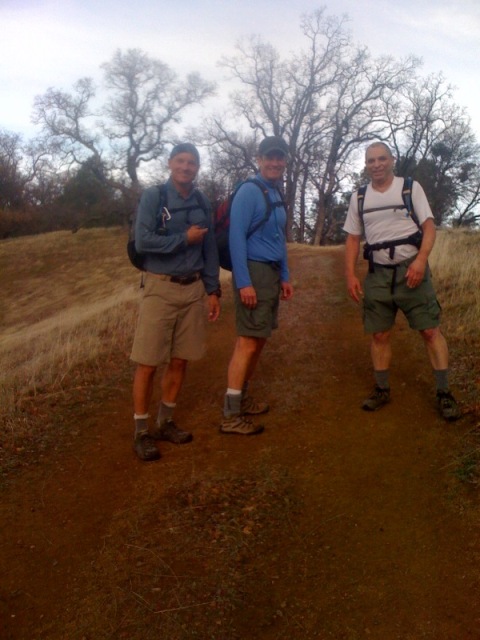 3 good-looking (according to Helen) married guys on the trail. If you ask me, there's a strong resemblance to Larry, Curly, and Moe.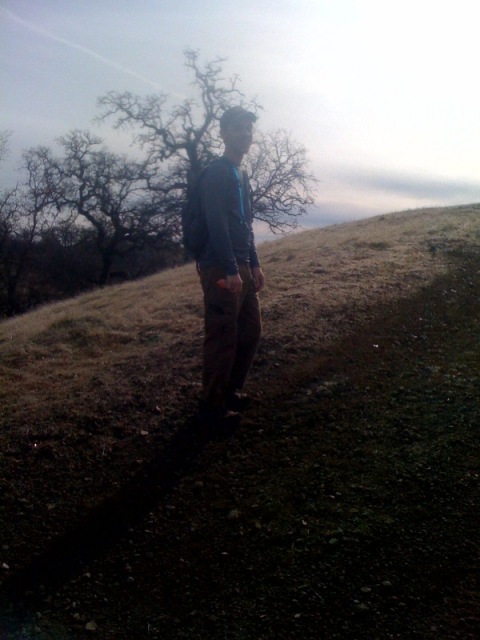 The sun shines brightly on Chris -- he was heading back as we were still heading out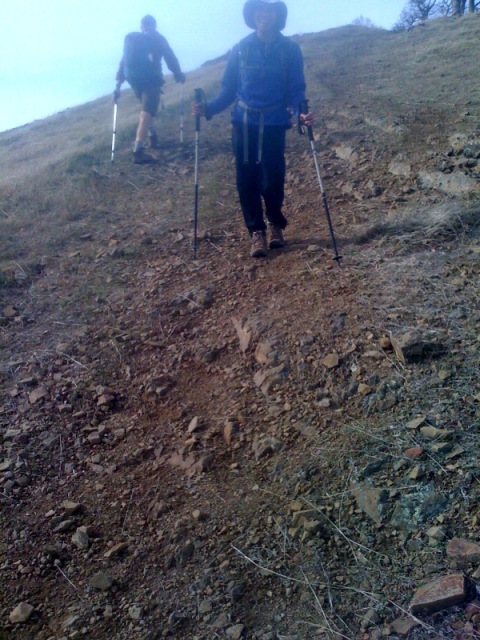 Diane coming off Rose Peak (with her head almost cut off)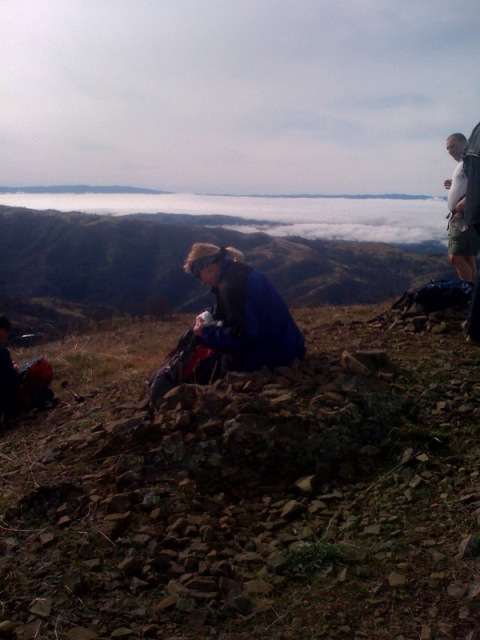 Sabine at Rose Peak overlooking the cloud-covered Bay Area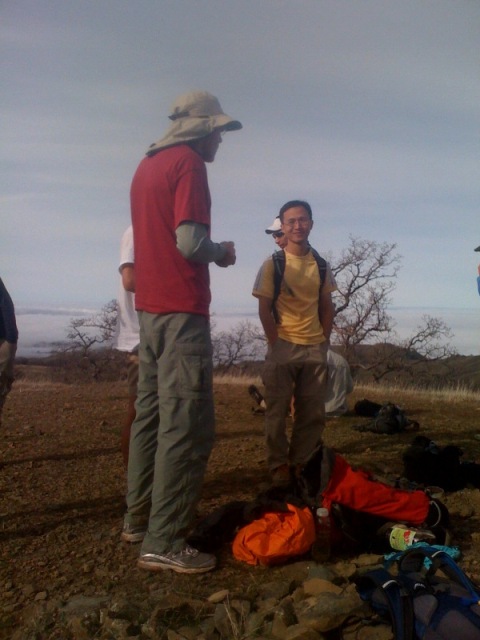 Jeff, Eric, and part of Harvey at Rose Peak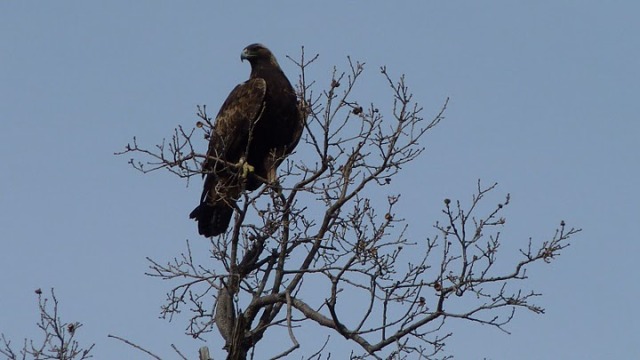 Magnificent golden eagle near Rose Peak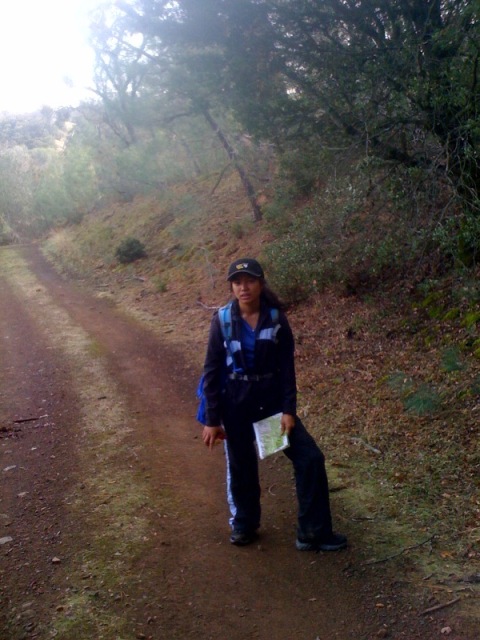 The look on Rufina's face says "I'm on an INCH Hike"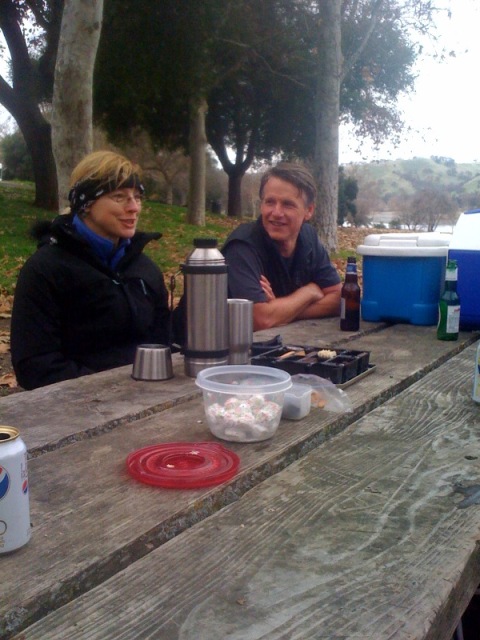 Happy Hour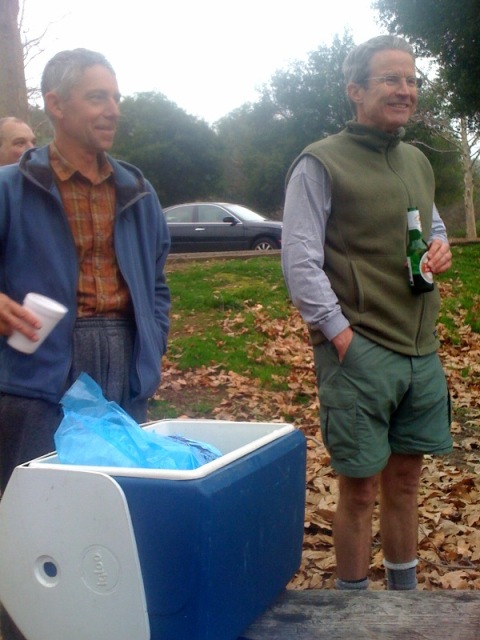 John is happy at being upgraded from "John G"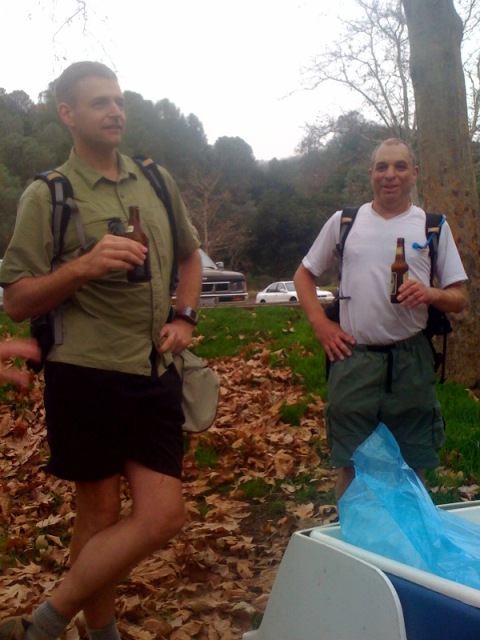 Beer makes them forget they still have their backpacks on
Check out the rest of Tony's photos of the hike.
Milestones:
Rudi's 80th leaf
Tony's 1st leaf







Pages maintained by Steve Walstra, Peter Saviz, and Russell Gee.
©2022 Intrepid Northern California Hikers