721. Mt. Sizer Loop (04/10/10)

Hikers (30): Amy D, Clive, Colleen, David, Diane, Diego, Fiona N, George, Helen, John, Kelly X, Kirk, Mary P, Mike, Moe, Paul, Paul R, Peter, Robert, Ross, Sabine, Samantha, Sarah, Scott, Shuli, Steve, Teresia, Tiffany, Tricia K, Wennie
Distance: 16 miles
Rating: 4 difficulty, 8 beauty
Park info: Henry Coe State Park east of Morgan Hill

Write-up by Peter -- Pictures by Moe, Robert M, and Linda
It was a cold and windy day at Coe, which helped the hike to move along at a good clip, and also resulted in a downgrade to Level 4. Sorry, folks! Come back in August and earn your Level 5 leaf.
Creek level was about knee-high, so no teabagging! Quite a few people hopped across on rocks with minimal collateral damage. My time up the hill was 32 minutes, tying my personal best from last year. My reward at The Bench was a shot of tequila from Steve. Joining me for the honors was Tiffany, whose birthday is one day after mine (but many many years later). The booze must have gone straight to my head because I ended up leaving my sunglasses at The Bench, not that I needed them on this day. I thought about going back up Sizer to look for them after the hike, but sanity prevailed.
I'm happy to report everybody made it back safely, including Samantha, who had been sick all week and struggled all the way through the hike. She told me afterwards, "This was the hardest hike I've ever done." Welcome to Coe! Big thanks to Teresia for making sure Sam made it back OK.
Honorable mention to Linda and Dierk for doing a different 3.5 mile hike at Coe, but more importantly, for joining us for the post-hike party in the igloo. It was 46 degrees (not counting the wind chill) by the time we left Coe at 4pm. Time for a hot shower!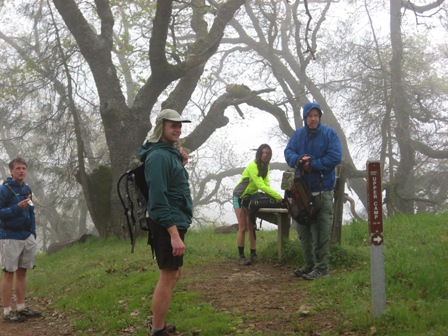 Front-runners at The Bench waiting for everyone else to catch up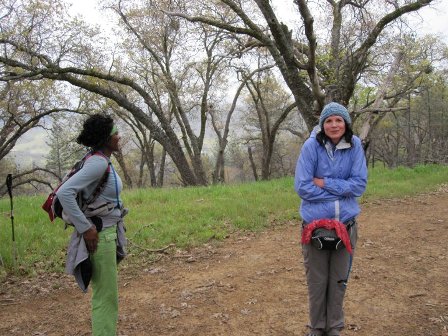 Teresia and Mary bask in the warming glow of The Bench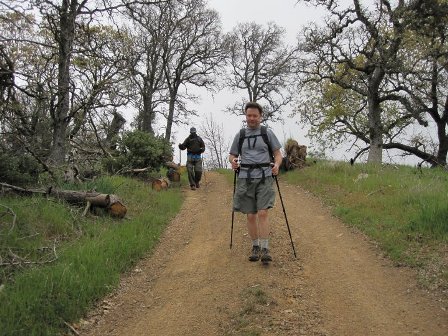 It's cold -- gotta keep moving!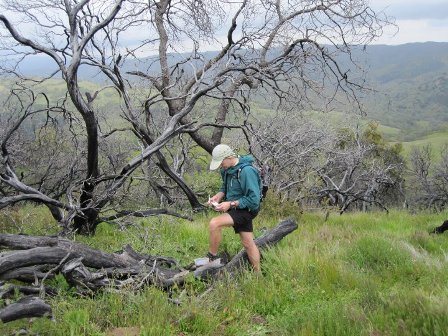 How else can I shortcut on this hike?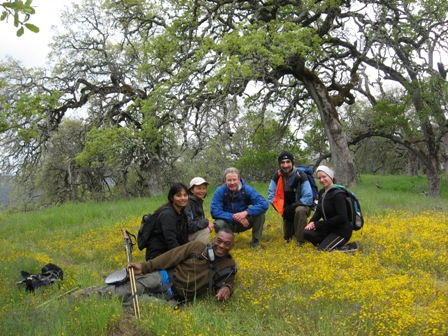 The reason I had to downgrade it to Level 4 -- they're enjoying the hike!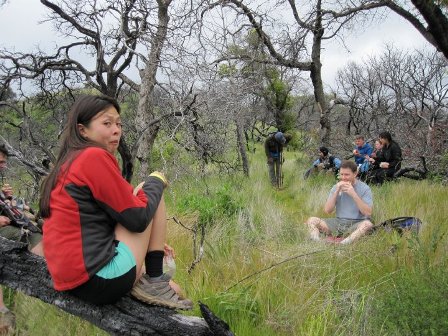 Peter is sharing a little too much at the lunch spot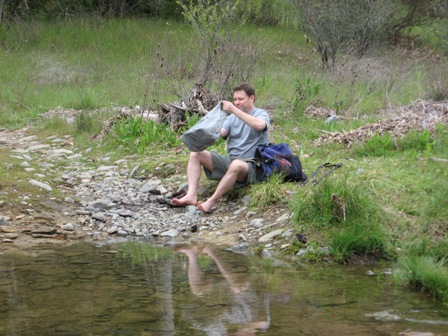 In his younger days, the old fart would have just gone through wearing his hiking boots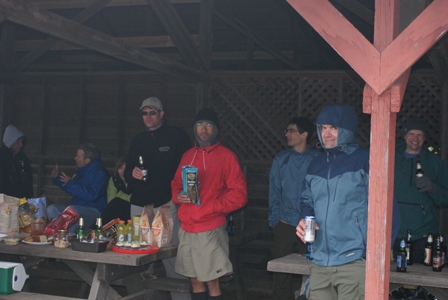 The party crew got started early -- screw Peter!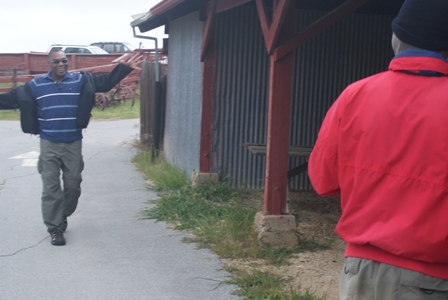 Clive's alive!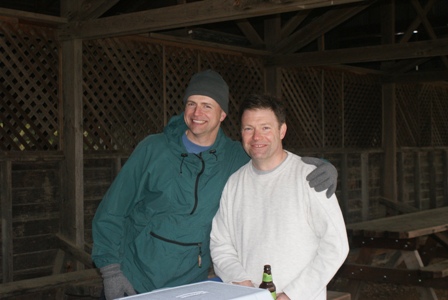 This is the worst birthday ever!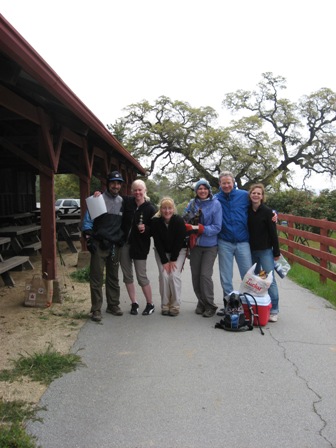 Proof that Samantha (center) survived INCH!
Milestones:
Fiona N's 1st leaf
Tricia K's 1st leaf







Pages maintained by Steve Walstra, Peter Saviz, and Russell Gee.
©2022 Intrepid Northern California Hikers