727. Berry Creek Falls Plus (05/30/10)

Hikers (29): Amy D, Arlene, Carissa, Chester, Chinyet, Chris, David, Diane, Emily, George, Helen, Isai, John, Kevin, Kirk, Mike, Nagendra, Padraig, Paul, Paul R, Peter, Ross, Sabine, Sarah, Scott, Steve, Tiffany, Wennie, Yongbin
Distance: 15 miles
Rating: 3 difficulty, 9 beauty
Park info: Big Basin State Park in the Santa Cruz Mountains

Write-up by Peter -- Pictures by Helen, George, Janice, and Yongbing
Some of us who took a wrong turn and went back up to McAbee Overlook again hiked 16 miles, those who didn't get lost hiked 15 miles, and those who shortcut (you know who you are) hiked 12. Let's say the average was 14ish miles in honor of INCH's 14th anniversary. It's all good -- especially after a few bottles of Mike's homemade wine and the great BBQ/potluck after the hike. Cheers!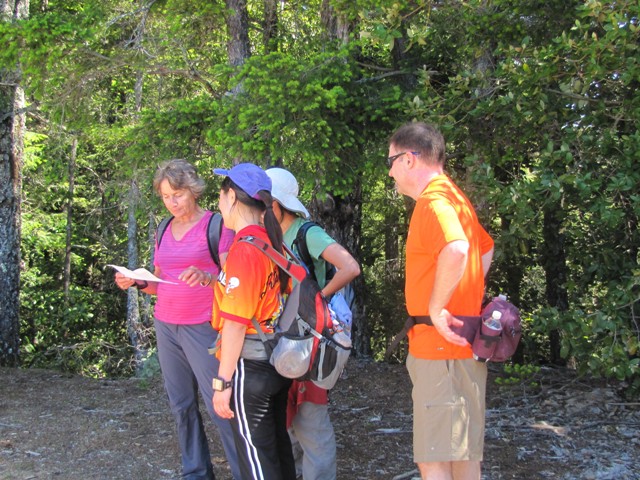 Less than 2 miles in and lost already (just to make it interesting)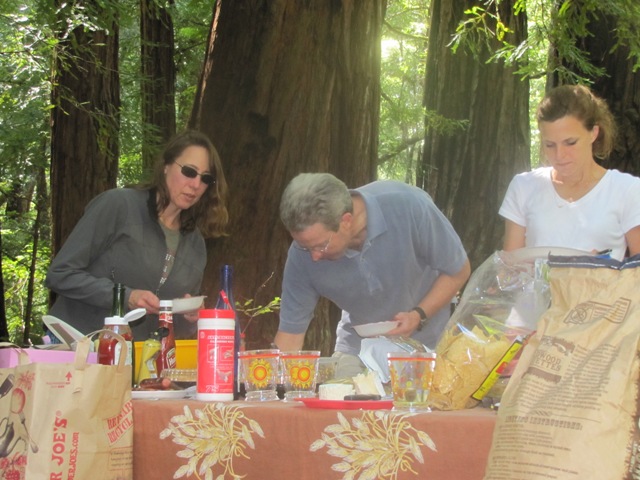 Enough hiking -- party time!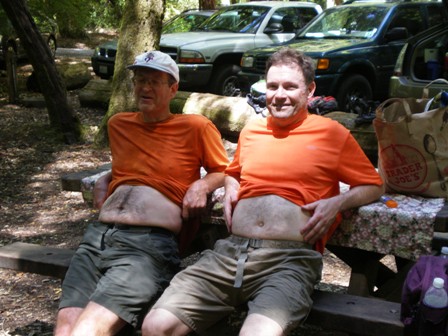 Double your pleasure, double your fun!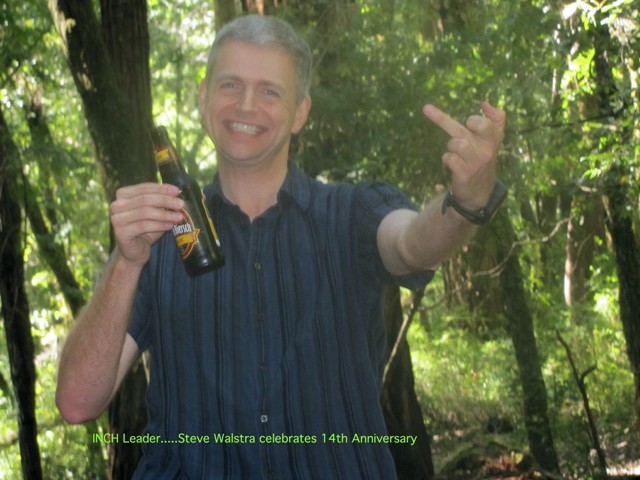 Does this photo really need a caption? (Steve says, "INCH #1!")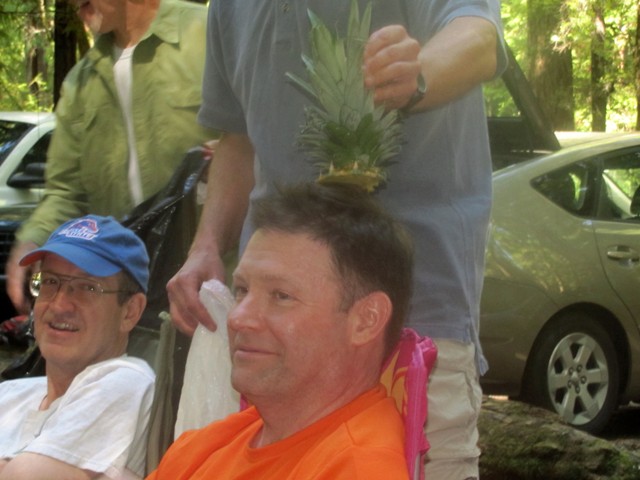 Or this one ... I'm frond of INCH?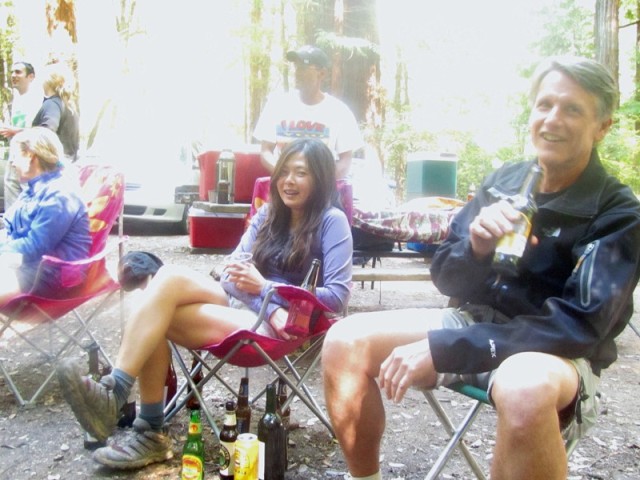 Party on, Tiff!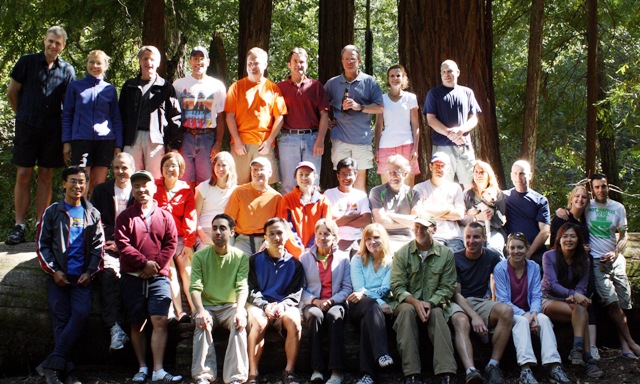 Who the hell are all these people???
A big, fat, wet, juicy honorable mention to The Chief (and Less) for getting the BBQ ready while we were out hiking.
For more great pix of the post-hike party and the actual hike (oh yeah, there was a hike?), check out George (gone), Janice (gone), and Yongbing's albums. Note from Yongbing: The full resolution pictures can be download by clicking "Download". Some of the pictures have geo tag and can be viewed on Google map/earth.
Milestones:
Emily's 1st leaf
Nagendra's 1st leaf
Peter's 420th leaf
Tiffany's 20th leaf







Pages maintained by Steve Walstra, Peter Saviz, and Russell Gee.
©2022 Intrepid Northern California Hikers