753. Five Peaks of Diablo (11/27/10)

Hikers (28): Alan, Arlene, Clive, Diane, Gavin, George, Harvey, Hima, Iris, Janice, Jeff, John, Karl, Mike, Padraig, Paul, Peter, Peter M, Robert, Ross, Rufina, Russ, Sarah, Shuli, Stacy, Steve, Tiffany, Wendy
Distance: 15 miles
Rating: 4 difficulty, 9 beauty
Park info: Mt. Diablo State Park near Clayton

Peter owes a writeup! -- Pictures by Karl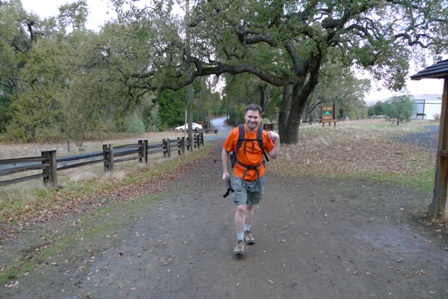 Hey, wait for me!!!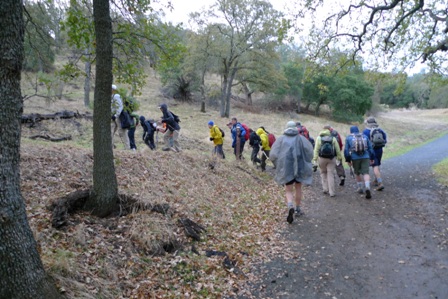 Starting out on a cold morning -- everyone except me was dressed for Alaska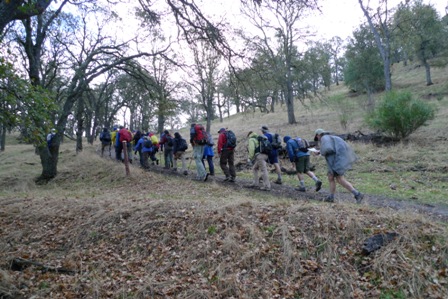 Lot's of nice muddy trails to slog through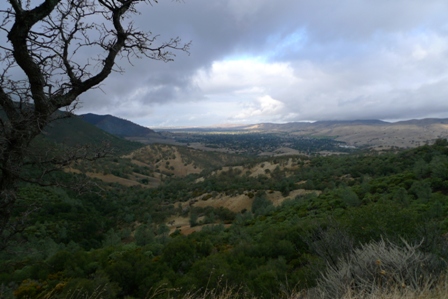 Ominous clouds forming as we head up Olympia Peak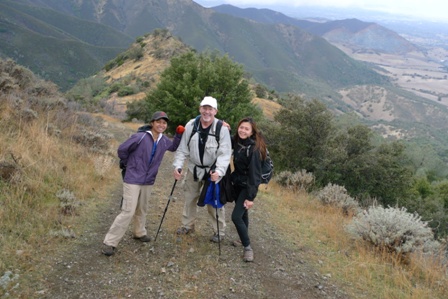 Life is good for George ...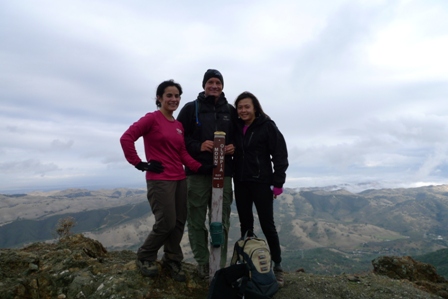 ... and Karl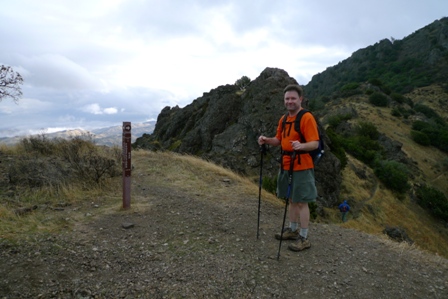 Enough socializing! Time to hit North Peak.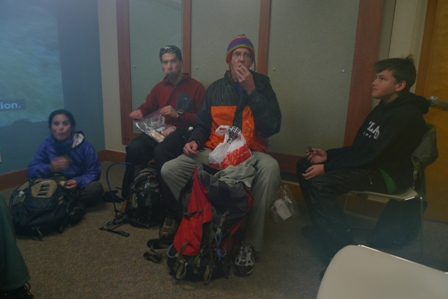 Inside the warm and dry shelter at the Summit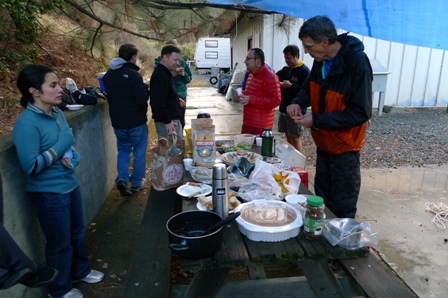 Post-hike grub!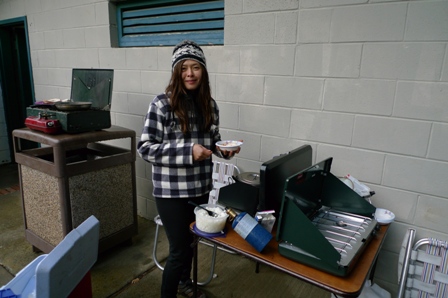 The best meals are prepared outside the men's bathroom
Mmmmmmm, this hot chili hit the spot after hiking in the cold all day
Extra credit to the ones who did the optional 5th peak -- North Peak -- in treacherous conditions: Alan W, George, Harvey, John, Paul, Robert, Ross, Shuli, and myself (if I missed anyone please let me know). Actually, it wasn't that treacherous. The footing was relatively soft thanks to the rain, which made coming down the steep slope a lot easier than usual. But we are studs nonetheless for attempting it!
Milestones:
Highest point in Contra Costa county
Clive's 60th leaf
Mike's 50th leaf
Peter M's 50th leaf







Pages maintained by Steve Walstra, Peter Saviz, and Russell Gee.
©2022 Intrepid Northern California Hikers