Boating information:
Fish in this lake include:
Other information:
Part of the Palos Division of the Cook County Forest Preserve District.
Pit Toilet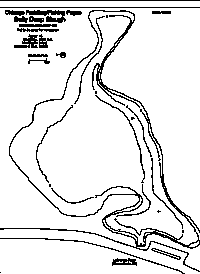 Get detailed map, (20k) (including depths).

Belly Deep Slough is located on LaGrange Road (Rt 45) between 95th Street and 107th Street on the east side of the road.