Boating information:
Fish in this lake include:
Other information: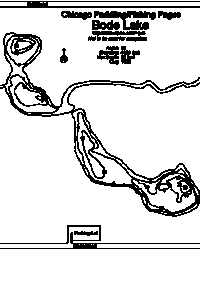 Get detailed map, (13k) (including depths).

Bode Lake is located on the north side of Bode Road and is situated a little less than a mile south of Golf Road, about 1.5 miles west of Barrington Road, about a mile east of Illinois route 59, and a little less than a mile north of Schaumburg road. Interstate 90 is the closest highway to the lake.