Boating information:
Fish in this lake include:
Other information: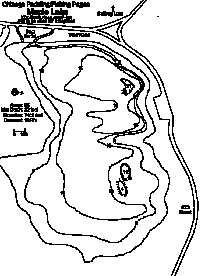 A more detailed map (17k) is on this link (including depths).
Maple Lake is located just east of Wolf Road and just south of 95th Street. Rowboats can be rented from April through October. You cannot bring your own boat to this lake. This lake is scheduled to for extensive study and clean up this year.