Boating information:
No boats allowed on Lake Milliken
Private boats permitted in Kankakee River in state park
3 Kankakee River Boat Ramps
No rental boats available at this time.
Fish in this lake include:
Other information:
Hiking Trails
Access to Kankakee and DesPlaines Rivers
Toilets (Pit)
Swimming and wading prohibited
Hunting (in season only)
Water Quality Information
Illinois EPA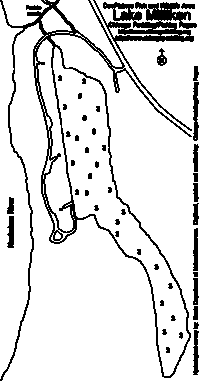 Get detailed map, (17k) (including depths).

DesPlaines State Fish and Wildlife Area is straddled by I-55 just north of the Kankakee River. From the Chicago area, take I-55 south, to Wilmington exit.

For more information, contact the Park at 1-815-423-5326

Milliken Lake is stocked seasonally with Rainbow Trout fingerlings. You must posses an inland trout stamp in addition to your license.