Boating information:
Private sailboats allowed.
Gas-powered motors prohibited.
No ramps.
Fish in this lagoon include:
Other Information: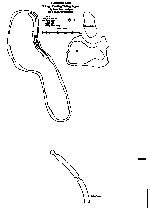 Get detailed map, (16k) (including depths).
Turtlehead Lake is located on the west side of Harlem Avenue, just south of 135th Street. The lake is about 500 feet wide, surrounded by trees and reaches a max depth of 15 feet.