1072. Pacheco Falls (02/25/17)

Hikers (19): Adam, Brad, Chinyet, Christina, Christophe, George, Giulia, Jeff, Jim, Karl, Kendra, Megan P, Mihail, Milon, Monika, Peter, Russell, Shuli, Steve
Distance: 21 miles
Rating: 4 difficulty, 8 beauty
Park info: Henry Coe State Park east of Morgan Hill

Write-up by Peter -- Pictures by Karl, George, and Peter
Apprehensive of road closures and swollen creeks due to the recent torrential rains, I planned a safe route to Pacheco Falls -- straight out and back, with no creek crossings required (assuming going over the bridge adjacent to the parking lot to start and end the hike).
There were many doubters among us, but the plan actually worked. Big Henry was in a benevolent mood on this day. Most hikers made it all the way to the Falls and back without getting their feet wet, unless they chose to do so, e.g. some chose to wade through the creek near the end of the hike. As for myself, I felt the route was too safe and boring, so I took a different route back from the Falls, visiting Coit and Kelly Lakes and throwing in a bunch of creek crossings just for the heck of it.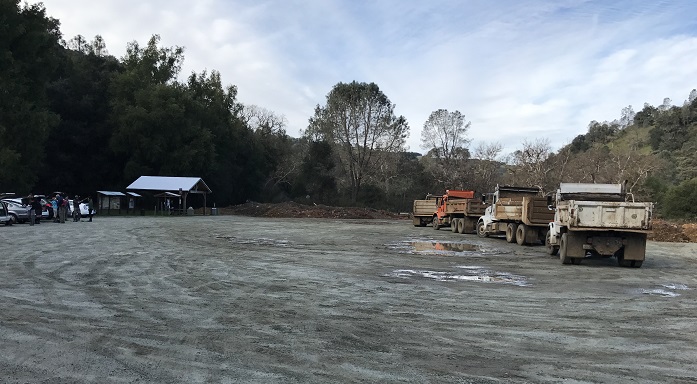 Big Henry had the crew out to bury the bodies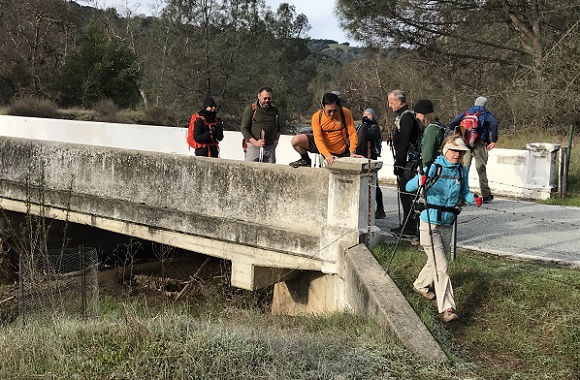 Non-intrepid hikers take the bridge to keep their tootsies dry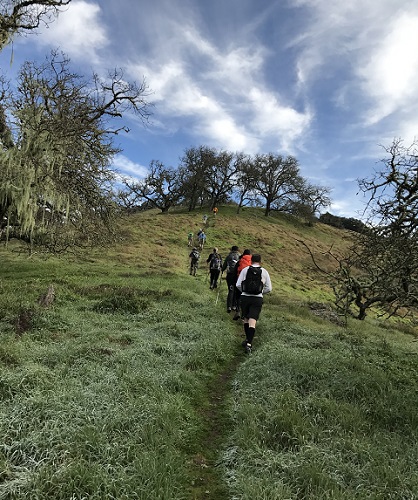 Then the climb up the mighty Steer Ridge begins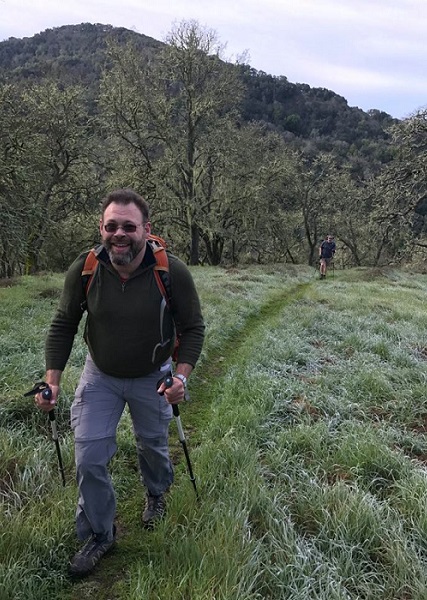 Adam was looking strong on the uphill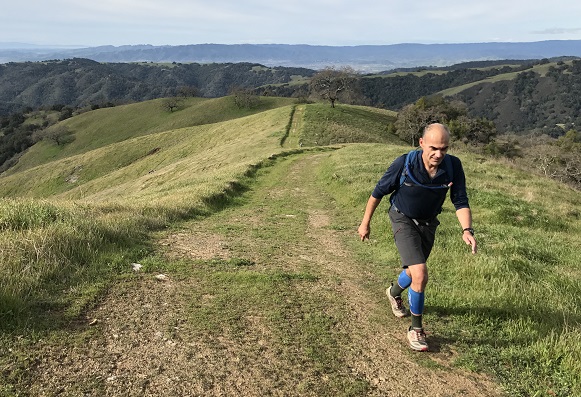 Mihail got off to a late start, and had to make up for it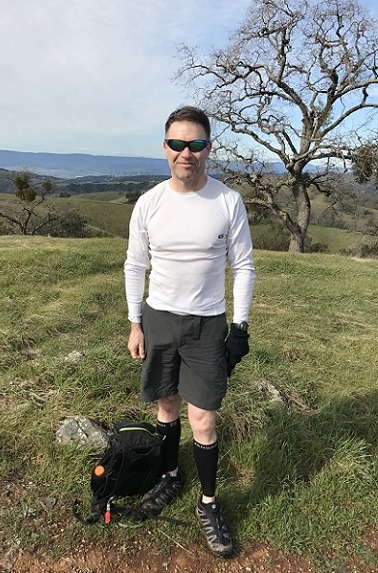 Striking an unintentional Michael Jackson uni-glove pose at Willson Peak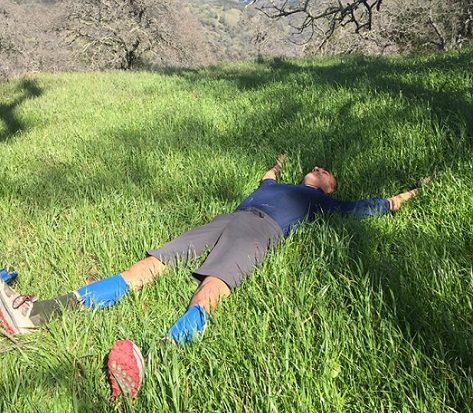 Mihail's all tired out -- I don't think so!!!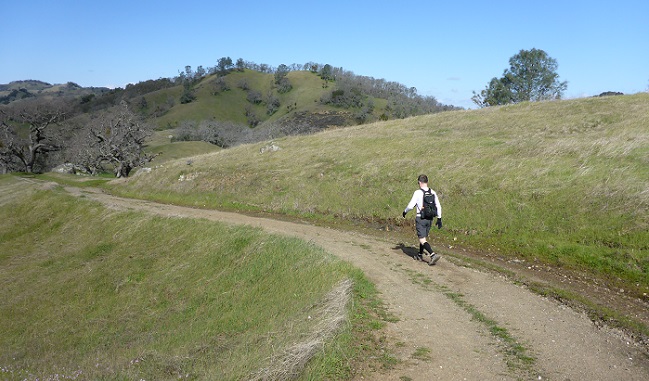 Heading to Pacheco Falls on a beautiful day -- this is too easy for Coe!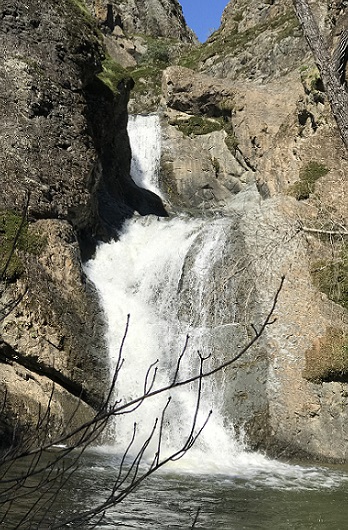 The Falls did not disappoint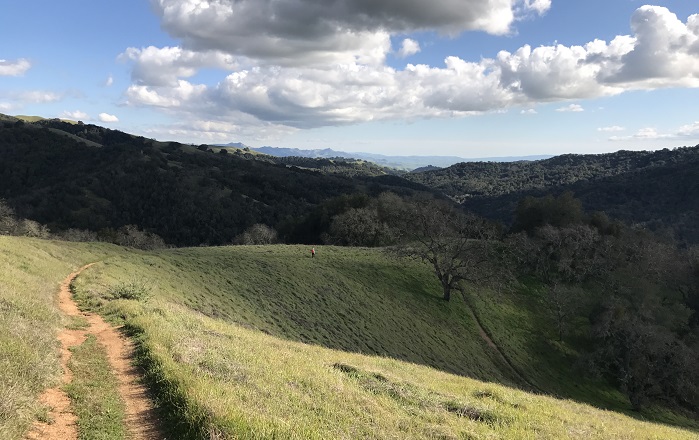 Heading back in the afternoon as dark clouds start to roll in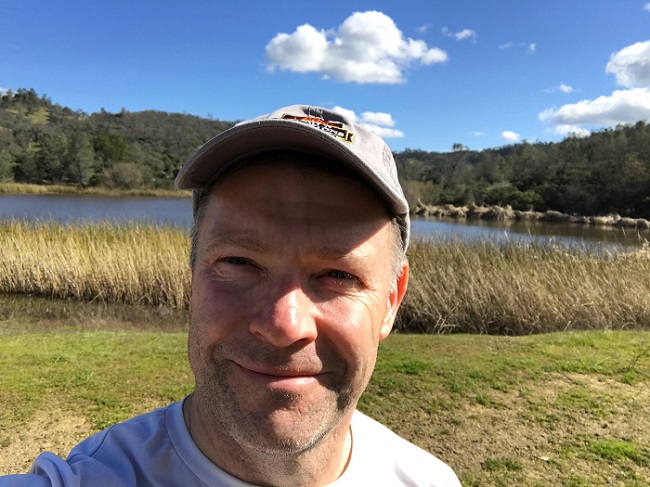 But it was all sunny at Coit Lake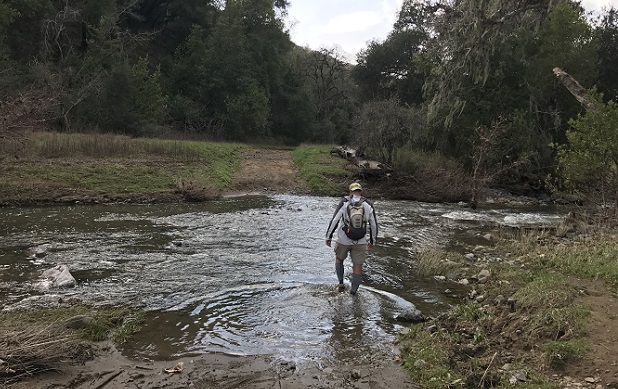 Karl decides to cool his heels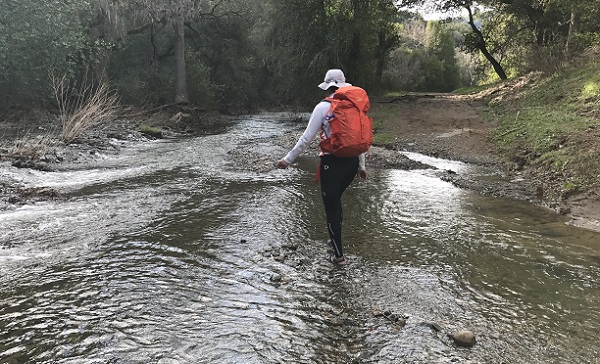 Christina always makes it look easy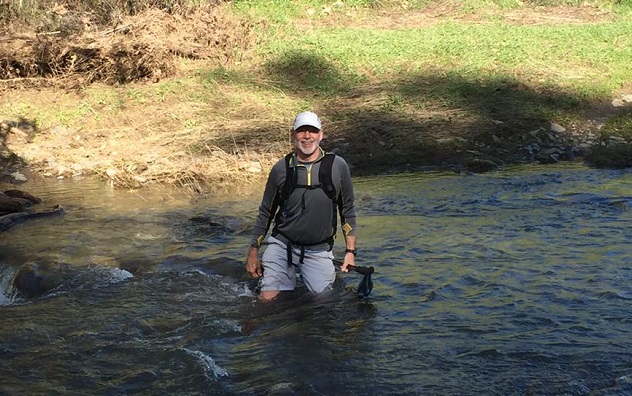 Don't go any lower, UG!
I ended up doing ~24 miles, 6000+ feet (R2R) on the day, but the official route was pretty easy, so I had to downgrade it to a 4. Big Henry smiled on us on this beautiful late February California day, but you know he's just setting us up for next time.
Epilog: As I write this three days later, I've come down with the worst case of posion oak I've ever had in my life. I'm guessing it happened while I was bushwacking around Coit Lake. Big Henry takes revenge on me for downgrading the hike. He is one mean SOB!!!






Pages maintained by Steve Walstra, Peter Saviz, and Russell Gee.
©2022 Intrepid Northern California Hikers