1097. Murietta Falls (08/26/17)

Hikers (18): Alan, Arlene, Brad, Carissa, Chester, Chinyet, Giulia, Karl, Kevin, Manfred, Mihail, Milon, Nagendra, Pal, Peter, Praveen, Sarah, Sarbinder
Distance: 14 miles
Rating: 4 difficulty, 7 beauty
Park info: Ohlone Regional Wilderness south of Livermore

Write-up by Peter -- Pictures by Alan, Chester, Peter, and Karl
What would normally be a reasonably challenging hike turned into a brutal one thanks to the hike leader's bizarre decision to have a late start which ensured we endured triple digit heat. In my defense, how was I supposed to know it gets hot around here in mid-August? Many INCH stalwarts, including Sarah and Giulia, suffered on this one. I ran out of water on the way back and had to make a side trip to the teenage runaway camp. I didn't drink much of the untreated water but it felt great to stand under the tap and pour that cold water over my head. It was definitely a borderline Level 5 hike when taking the temperature into account.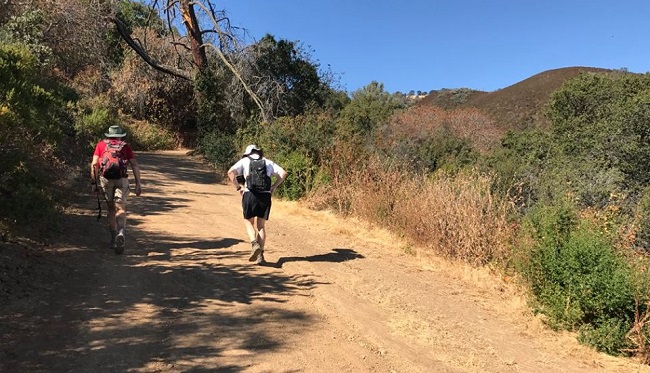 Always a tough start to this hike -- only a mile in and already have my hands on my hips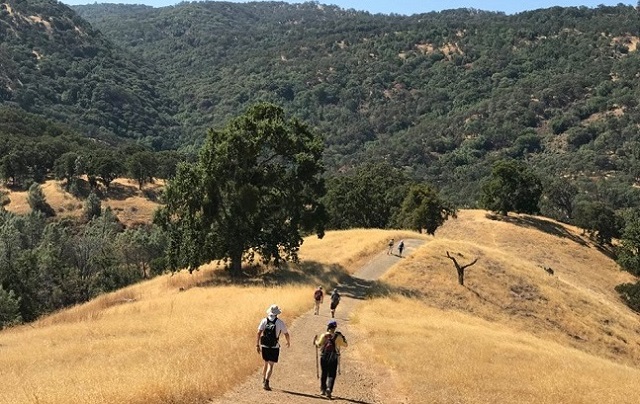 A little break on top of the Rocky Ridge, but the Big Burn is coming up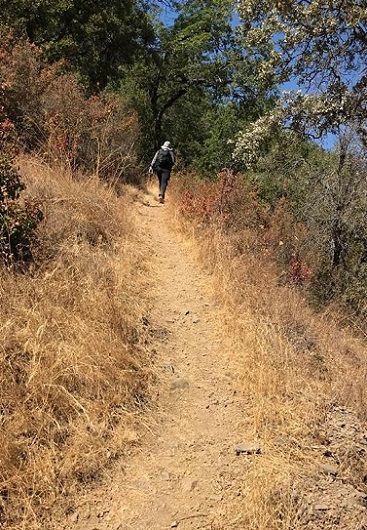 Sarbinator got a late start but passed us up on the Big Burn like we were standing still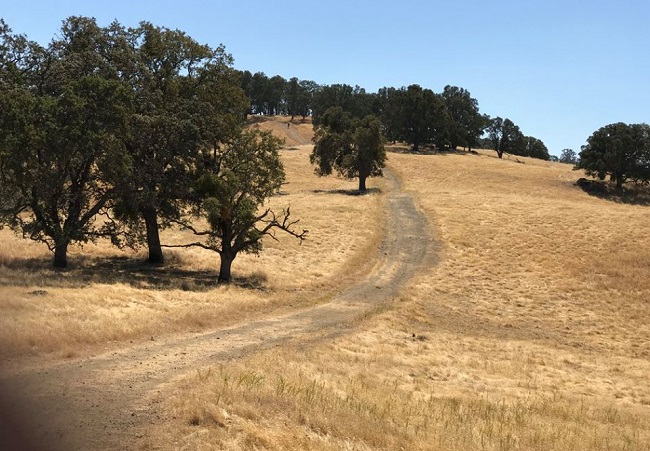 Burning up as we reached the top of the Big Burn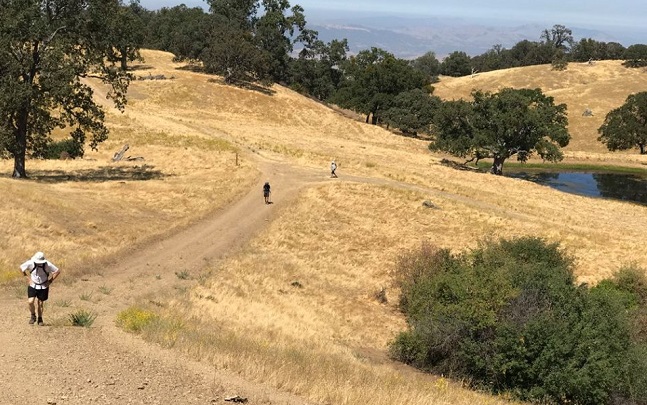 I added a little extra loop after Johnny's Pond
(did I mention I was walking with my hands on my hips all day?)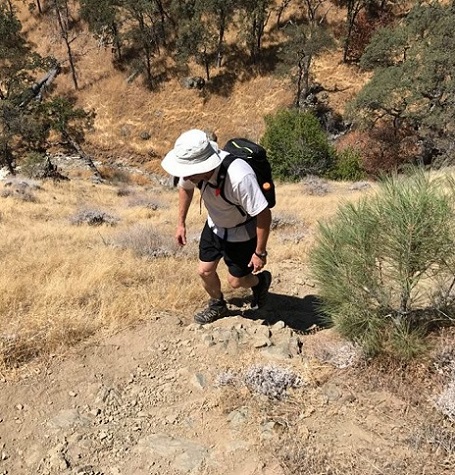 The steep trail to the bottom of the falls sucked both going down and coming up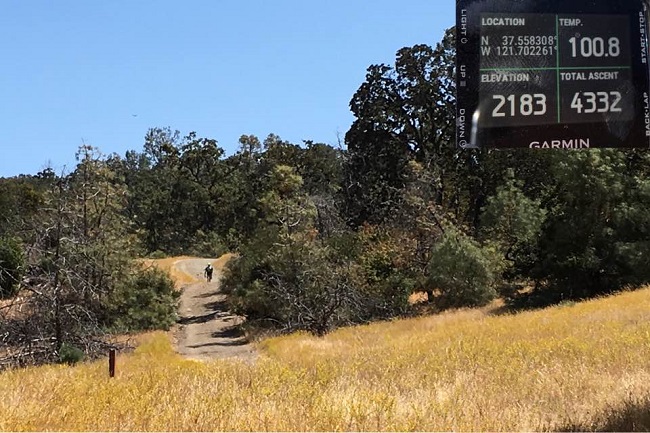 Hot day as we headed back in the mid-afternoon (a few of us were out of water at this point)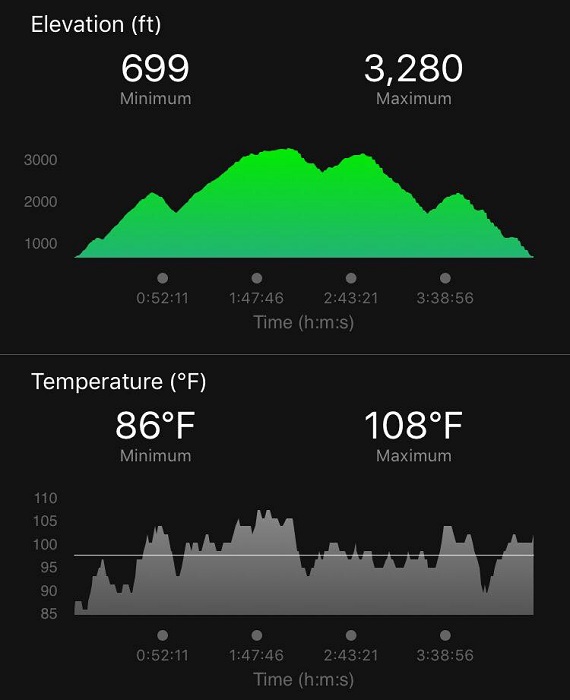 Yep ... it was hot!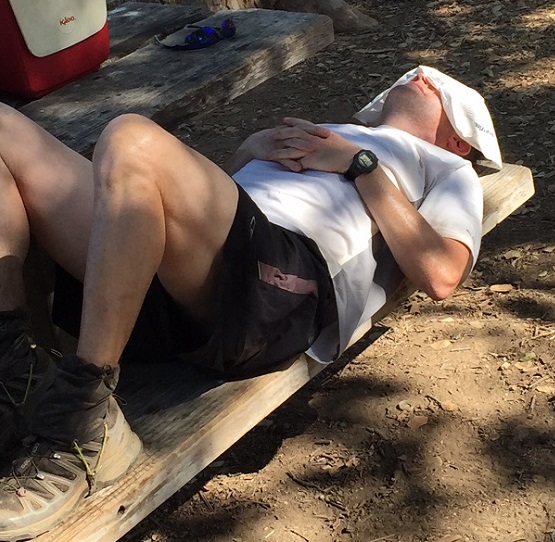 These days the post-hike party is more like the ER, at least for me
(but I did finally muster up the strength to have a beer)
Milestones:
Arlene's 160th leaf
Sarah's 360th leaf







Pages maintained by Steve Walstra, Peter Saviz, and Russell Gee.
©2022 Intrepid Northern California Hikers