455. Las Trampas and Eagle Peaks (07/30/05)

Hikers (26): Carissa, Chester, Clive, Elaine, Emmanuelle, Eugene, Hima, Hoy, Jane Z, Jeff L, Jinglan, Nina, Patrick, Patrick D, Paul, Peter, Peter H, Raja, Ramesh, Ross, Russ, Schunder, Scott, Sue, Taylor, Tim H
Distance: 8 miles
Rating: 3 difficulty, 8 beauty
Park info: Las Trampas Regional Wilderness near San Ramon

Peter owes a writeup! -- Pictures by Clive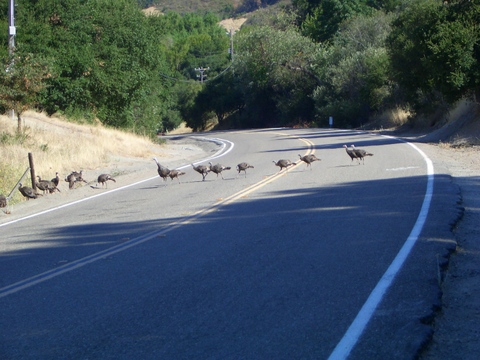 A bunch of INCH turkeys crossing the road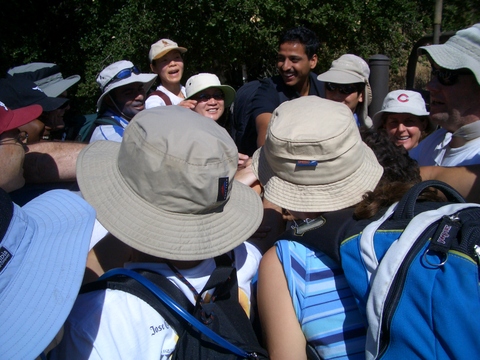 Big INCH cheer before staring the hike -- everybody get friendly!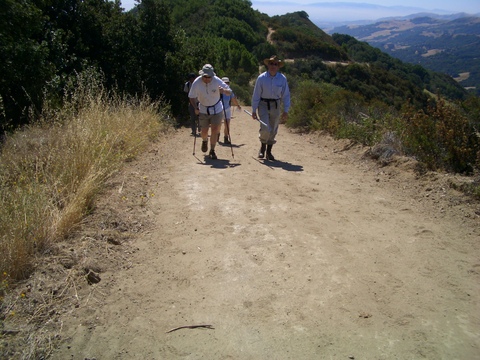 I was hoping Patrick would clobber me with the pipe and end my misery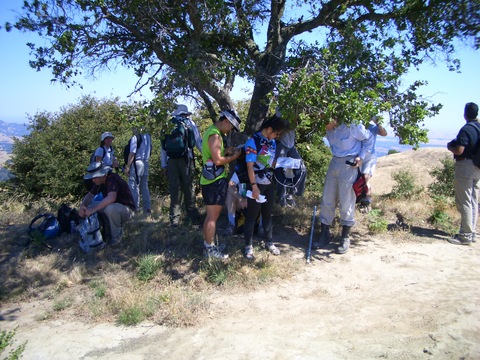 Resting in the shade at Las Trampas Peak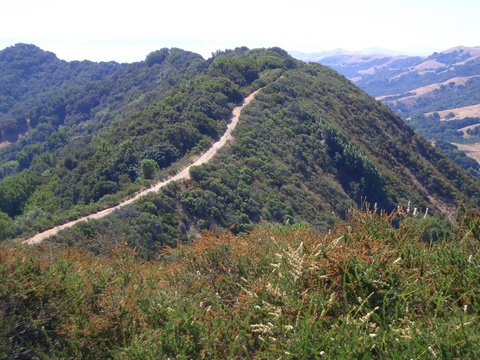 Looking back at the trail leading up to Las Trampas Peak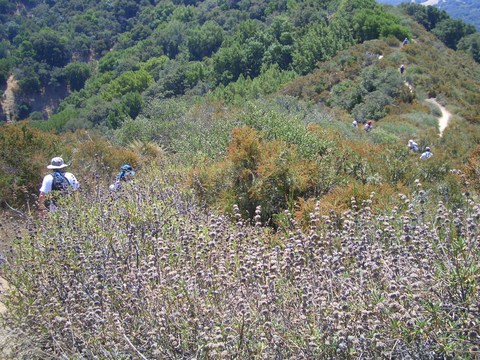 Intrepid hikers heading up towards Vail Peak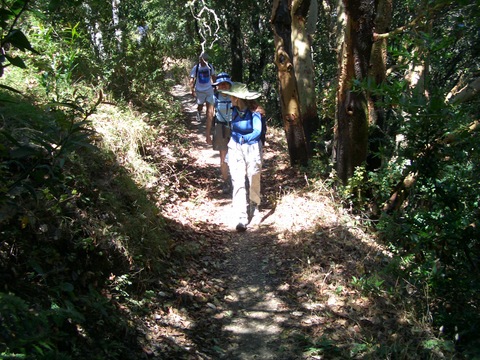 Finally, some shade on the trail!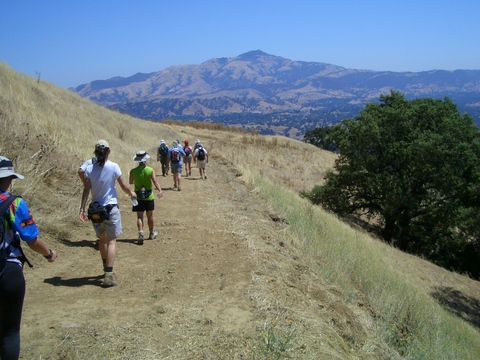 Marching along under the hot midday sun, looking towards Mt. Diablo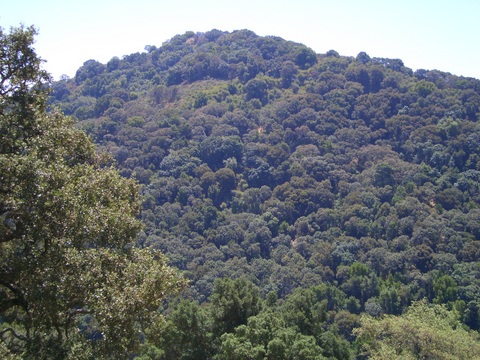 We just have to get over that ridge ...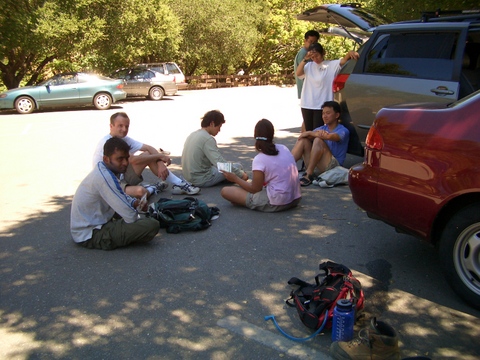 Finally, the torture is over!
Milestones:
Hima's 40th leaf
Jane Z's 1st leaf
Jeff L's 1st leaf
Taylor's 2nd forest







Pages maintained by Steve Walstra, Peter Saviz, and Russell Gee.
©2022 Intrepid Northern California Hikers