464. Sperry Chalet and Gunsight Pass (08/28/05)

Hikers (8): Carissa, Chester, Eugene, George, Janice, Paul, Peter, Ross
Distance: 21 miles
Rating: 6 difficulty, 10 beauty
Park info: Glacier National Park in Montana

Peter owes a writeup! -- Pictures by George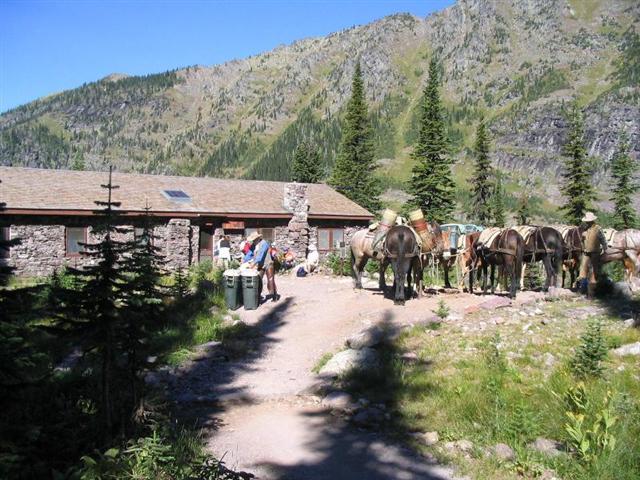 Sperry Chalet dining room (we should have taken the horses up)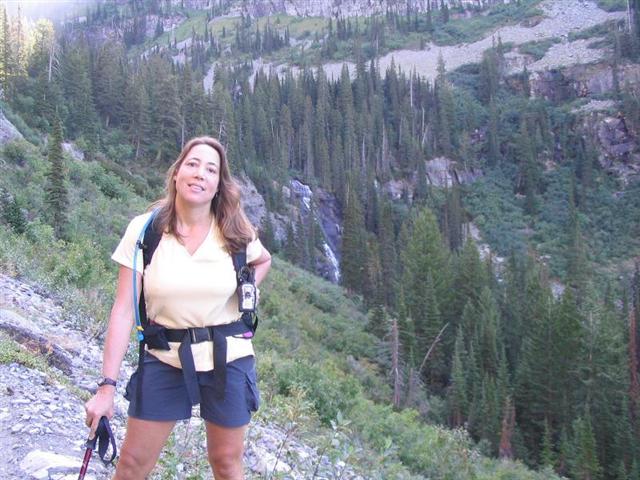 The Chief at Beaver Medicine Falls (make up your own jokes)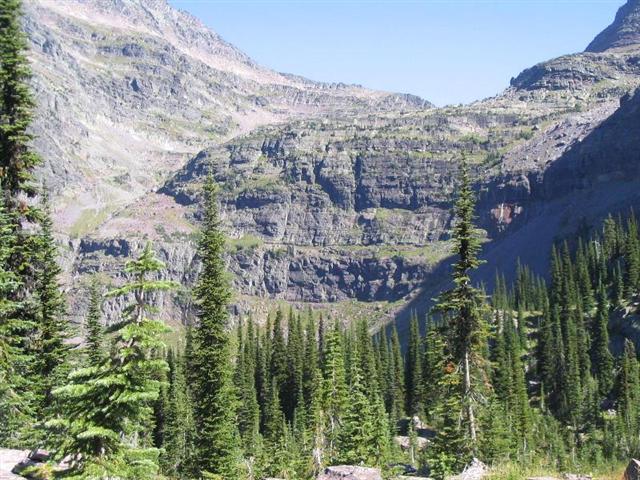 Meanwhile Ross was climbing up and over the ridge to Sperry Glacier
The rocky trail down from Lincoln Pass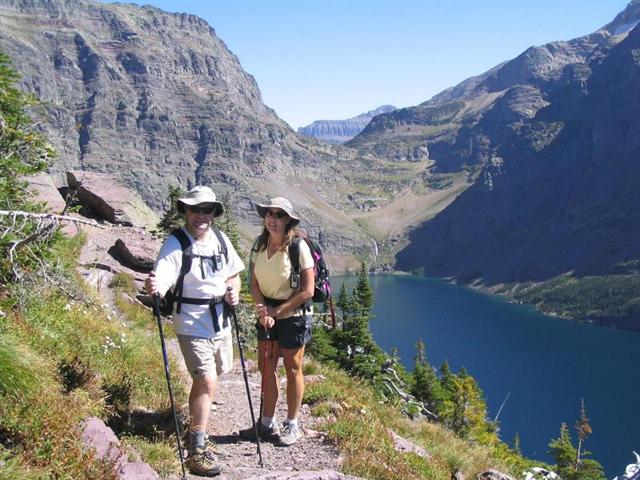 First view of Ellen Wilson Lake, with Gunsight Pass in the background
Uh-oh, there are bears nearby!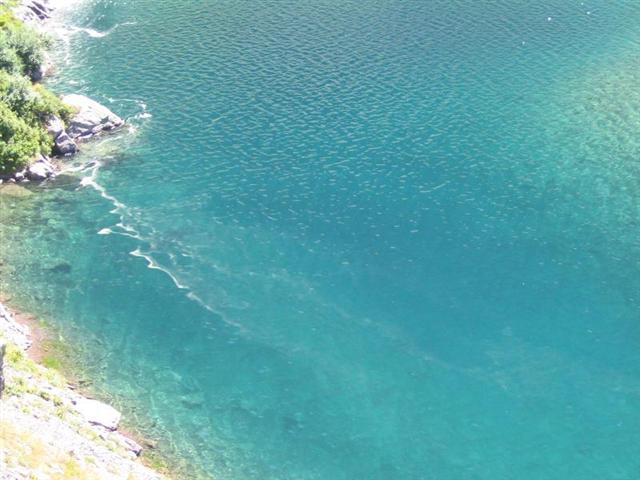 Don't you just want to dive in?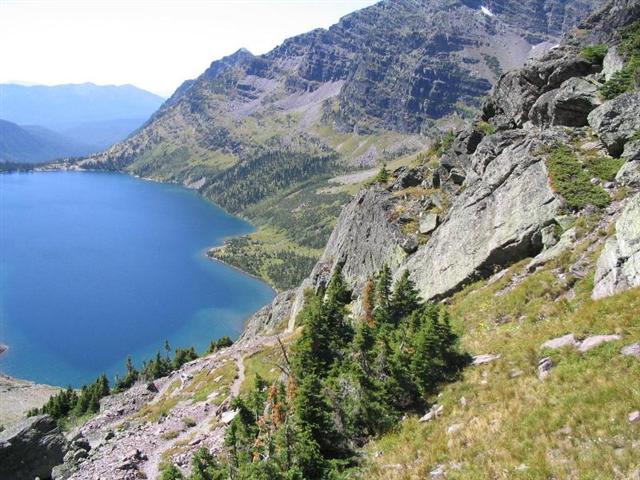 I can't think of a better lunch spot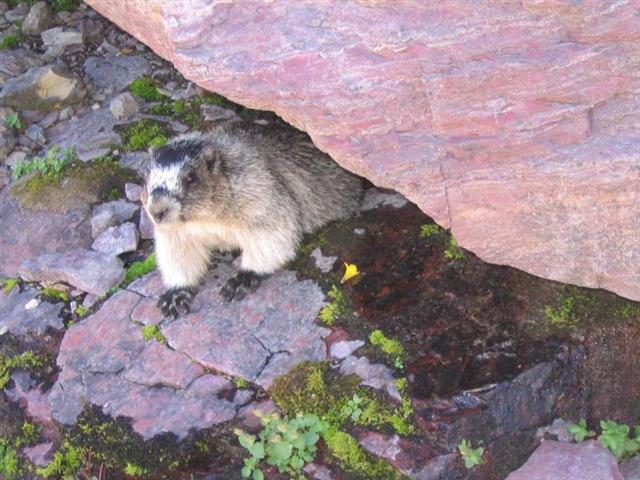 A marmot joins us for lunch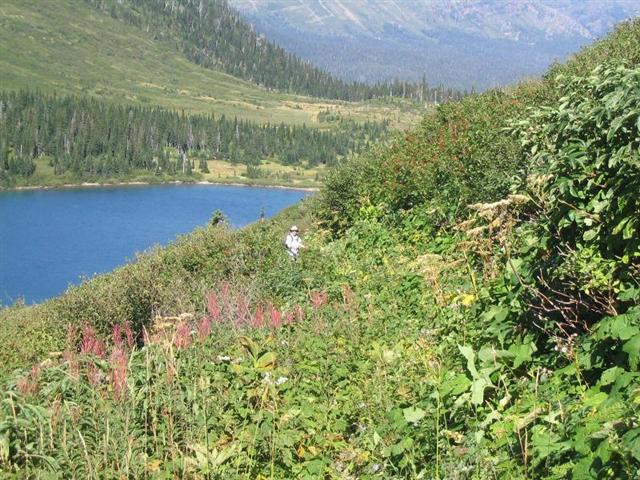 Over the pass, and heading down towards Gunsight Lake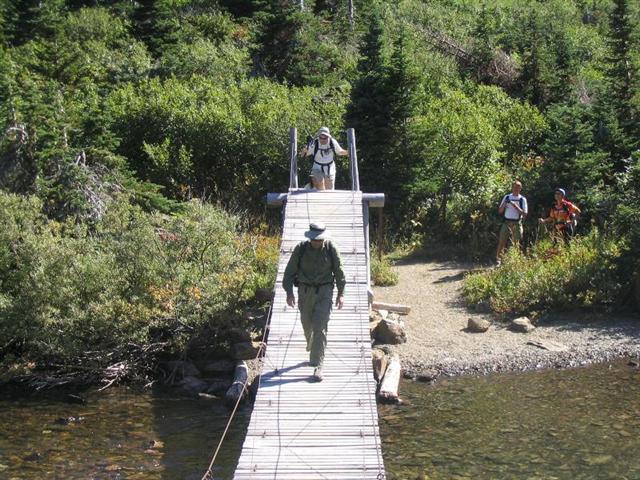 Crossing the Swinging Bridge of Death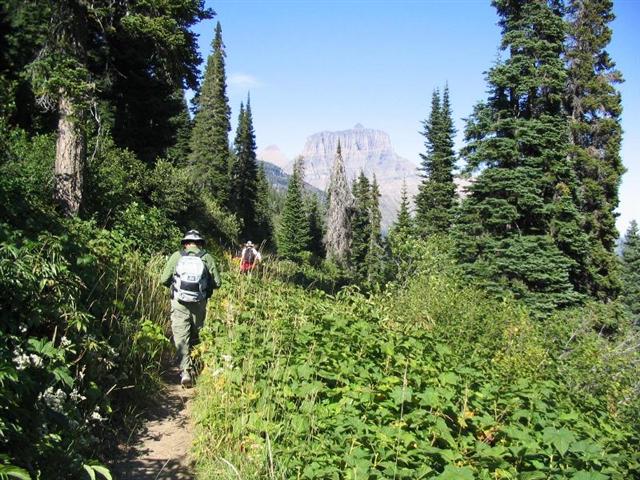 The last few miles took forever!!!
For more great shots, check out George's album.
Note -- the hike is officially listed as 21 miles, but:
Eugene stayed back at Sperry Chalet for lunch, then headed back down the hill. His 13 miles roundtrip (3400 feet elevation gain) was technically more than half the hike mileage, but still deserves a Pink Leaf of Weakness.
George and Paul did a side trip to Lincoln Peak (short, but noteworthy)
Carissa, Chester, Paul, Peter, and Ross did a side trip to Florence Falls (1 mile roundtrip)
Ross did a side trip to Sperry Glacier (8 additional miles, 2000 feet additional elevation) and still caught up with the rest of us!
Total mileage breakdown for Glacier weekend:
Carissa: 11+8+12+22 = 53 miles
Chester: 11+8+12+22 = 53 miles
Eugene: 11+10+12+13 = 46 miles
George: 11+8+13+21 = 53 miles
Janice: 11+11+12+21 = 55 miles
Paul: 11+14+16+22 = 63 miles
Peter: 11+11+16+22 = 60 miles
Ross: 11+14+16+30 = 71 miles
Sue: 0+11+10+0 = 21 miles
Taylor: 11+10+0+0 = 21 miles
Terry: 0+11+10+0 = 21 miles
Most importantly, a great time was had by all!






Pages maintained by Steve Walstra, Peter Saviz, and Russell Gee.
©2023 Intrepid Northern California Hikers