569. Point Reyes Loop (06/16/07)

Hikers (22): Carissa, David, Edita, George, Helen, Hima, Janice, JP, Linda L, Padraig, Paul, Peter, Ramesh, Ross, Rudi, Russ, Sabine, Scott, Silviu, Steve, Walter, Wennie
Distance: 41 miles
Rating: 7 difficulty, 9 beauty
Park info: Point Reyes National Seashore in Marin County

Write-up by Peter -- Pictures by George, Helen, Janice, Ramesh, Silviu, and Steve
Full writeup to come later ... in the meantime, here's the summary of the loop we took.
We started out from the hostel just after 4:00 AM, and here are the times we came in, as logged by Sabine. I think her times are slightly skewed at the bottom part of the table as the wine started to kick in -- I came in a full hour earlier than recorded! :)
Finish Time
Hiker
Additional
Miles
4:04 PM
Steve
4
4:35 PM
Edita
4:45 PM
Helen
4:45 PM
Sabine
1
4:55 PM
Padraig
0.5
5:45 PM
Rudi
6:25 PM
Paul
0.8
6:30 PM
Linda
0.8
6:35 PM
David
0.5
7:30 PM
Silviu
2
7:35 PM
Carissa
7:40 PM
Janice
1
7:40 PM
George
7:50 PM
Ross
10
7:55 PM
Peter
2
7:55 PM
Ramesh
8:10 PM
JP
8:10 PM
Hima
8:10 PM
Russ
8:20 PM
Walter
8:20 PM
Wennie
8:20 PM
Scott
8:36 PM
Sunset!
Enjoy the pictures from George (gone), Janice (gone), Ramesh (gone), Silviu (gone), and Steve (still there). The ones below are from Helen and Ramesh.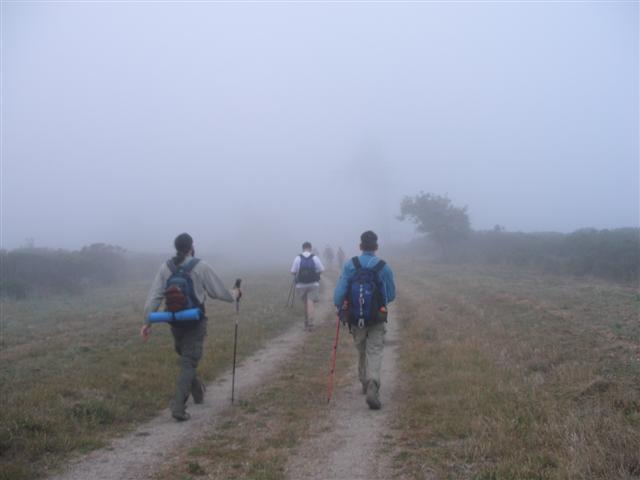 Walking along the top of the ridge in the early morning fog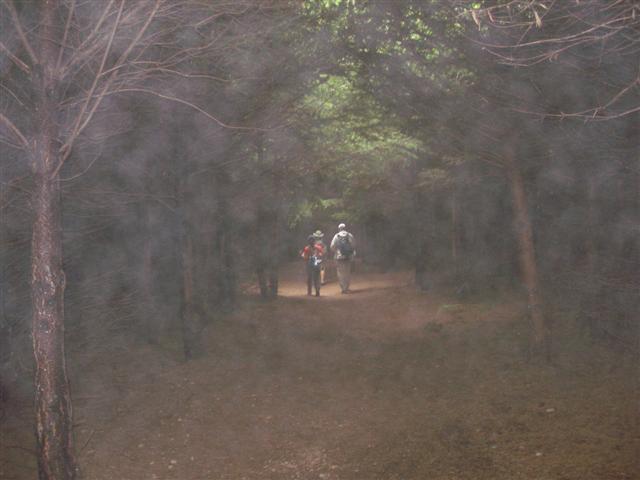 The dark tunnel leading up to Mt. Wittenberg summit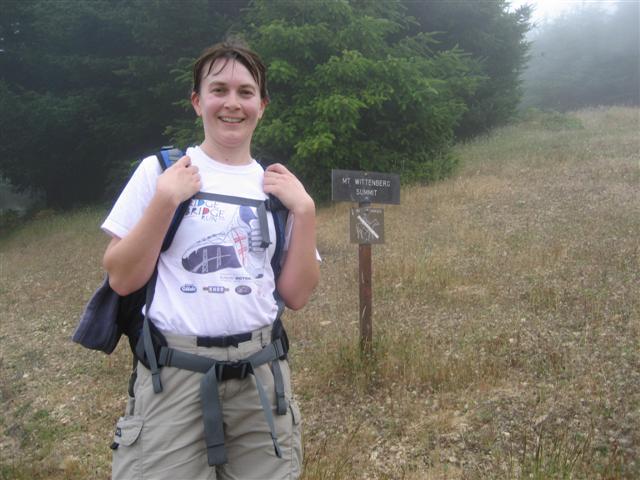 Edita's all smiles after coming down from Wittenberg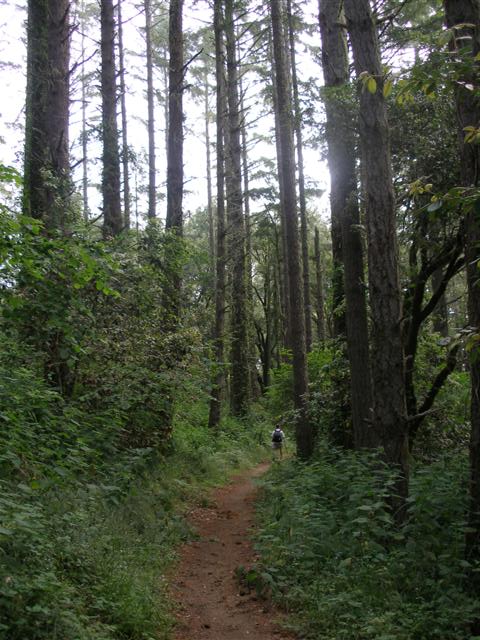 Is there a hiker in there somewhere?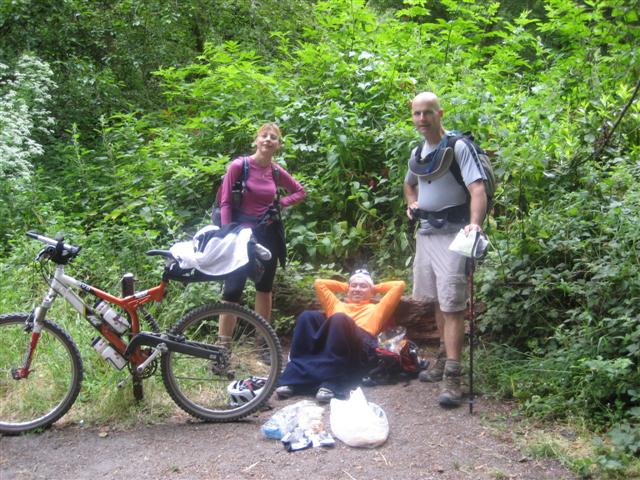 Chester's got the right idea -- take it easy and let the fools hike in the woods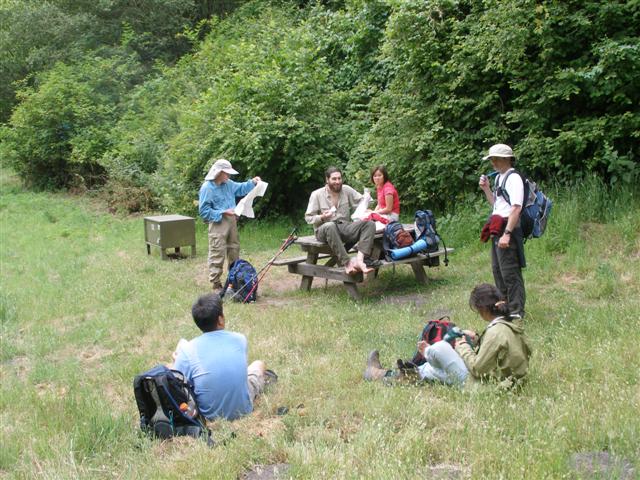 Halfway point -- Glen Camp (too smelly to stop for lunch here)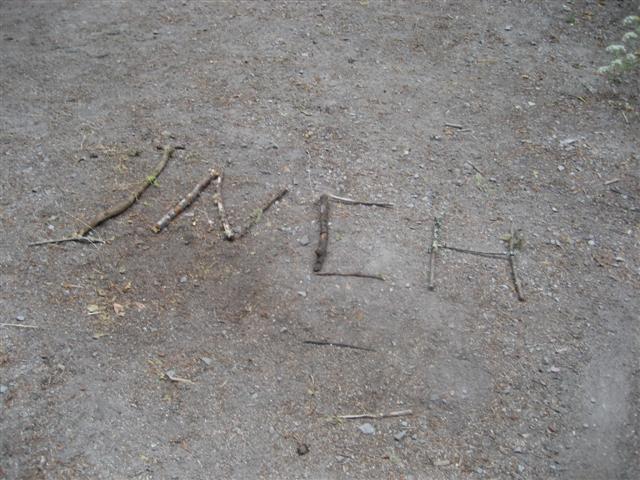 We owned Point Reyes!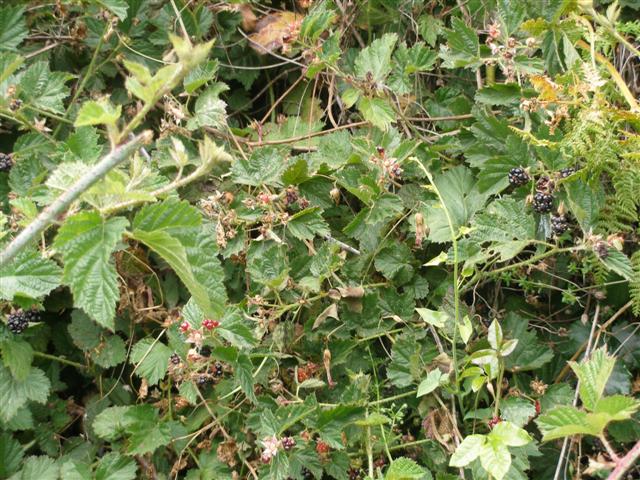 Quick stop to eat some delicious blackberries along the way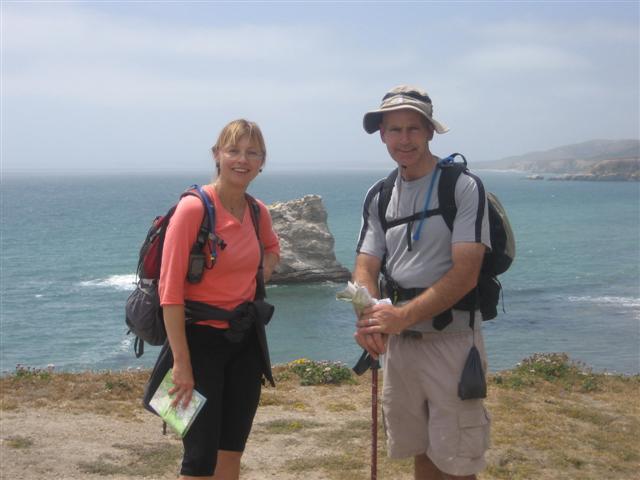 It was just another day at the beach ...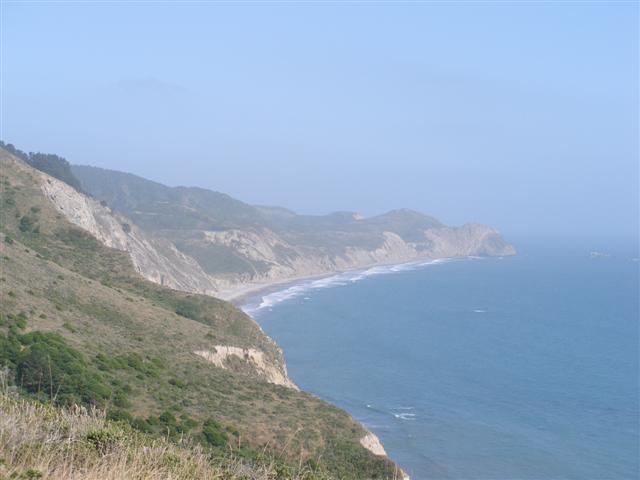 Looking back along the Coastal Trail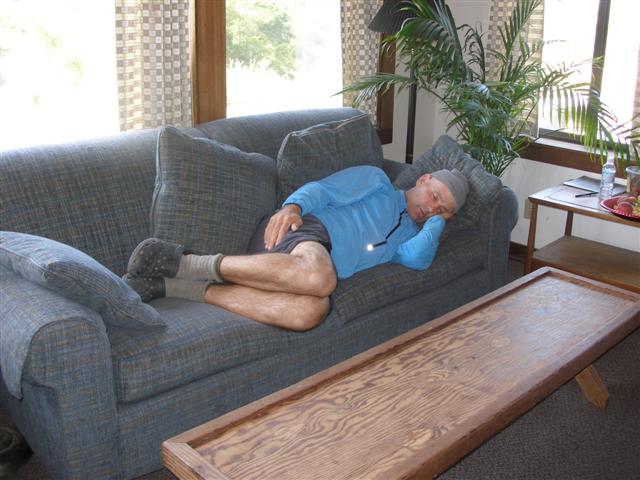 Zzzzzzzzzzzzzzzzzzzzzzz!!!!
Everyone made it look so easy. What does a hike organizer have to do to get some bitching and moaning around here? Get ready for the 50-miler at Coe ...
Honorable mentions:
To Sparky -- who did 21 miles at a blistering pace before sanity resumed and she bailed out
To Chester -- for checking in via bike throughout the hike to administer chocolate first aid
To Greta -- for cooking a great post-hike dinner and making sure all hikers were warm and comfy. Can we get her to come to every hike?
Special thanks to George for making all the hostel arrangements and prescouting the trail, with help from Rudi.
Milestones:
Russ's 390th leaf
Wennie's 60th leaf







Pages maintained by Steve Walstra, Peter Saviz, and Russell Gee.
©2022 Intrepid Northern California Hikers