671. Sign Hill (05/23/09)

Hikers (30): Carissa, Cecilia, Chester, Chris, David, Derek, Diane, Edita, Eric Bo, Ivo, James S, Jane, Jeff, Johannes K, John, Linda L, Muriel, Nancy W, Peter Mc, Richard B, Ross, Sabine, Sandy, Scott, Stefan, Steve, Steve La, Tiffany, Walter, Wennie
Distance: 6 miles
Rating: 3 difficulty, 5 beauty
Park info: San Bruno Mountain State & County Park near South San Francisco

Write-up by Steve -- Pictures by Steve and Steve L
Big turnout for an easy hike. Unfortunately, there was not much to see from the peak, as whole area was socked in fog the entire length of the hike. The good news was that, without a map and without much visibility, the group stayed together, making this one of the easier hikes to organize (and write up!). Maybe we should have all hikes work like this? Just kidding.
INCHers heading up San Bruno Mountain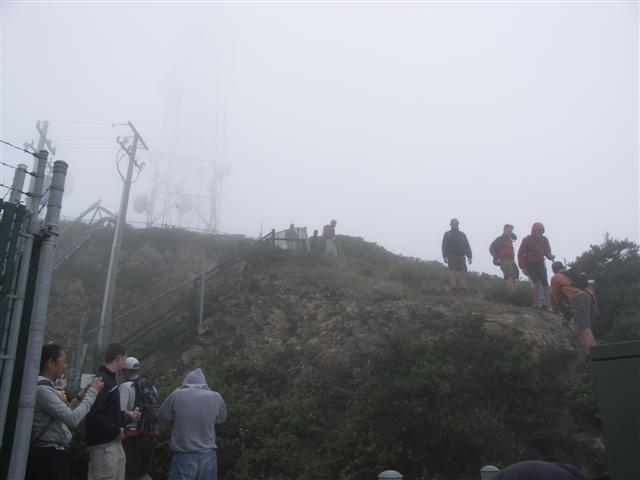 INCH traffic jam at the peak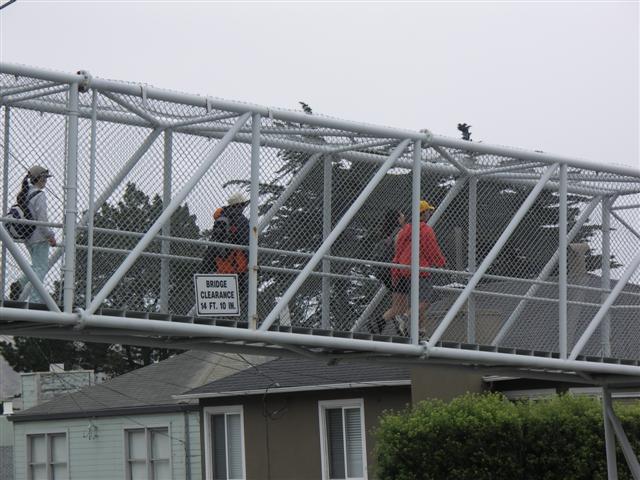 Safety first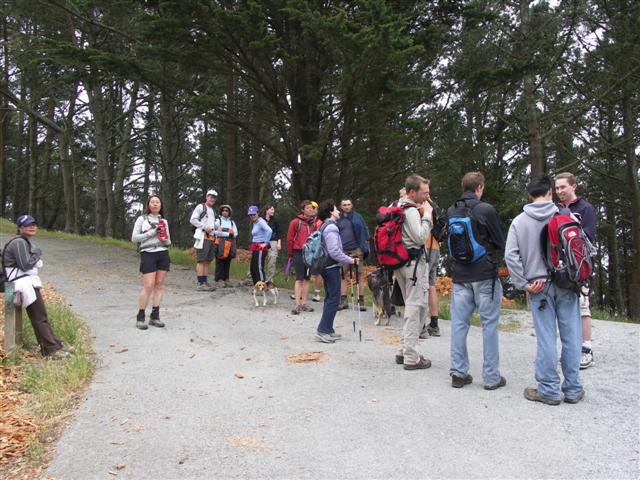 INCHers loiter at a trail junction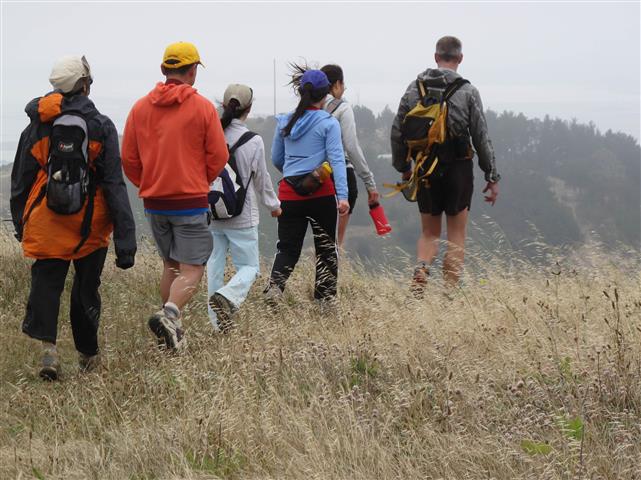 Heading back for chow
Afterward, a big group of INCHers went to a Chester-recommended (cheap) Cantonese restaurant, conveniently located along Grand Avenue on the way back to 101. The food hit the spot, particularly since we hadn't stopped for lunch along the way due to the abundance of wind and lack of views.
Pictures from Steve L.
Milestones:
Derek's 1st leaf
Ivo's 1st leaf
Johannes K's 1st leaf
John's 20th leaf
Muriel's 1st leaf
Nancy W's 1st leaf
Sabine's 110th leaf
Stefan's 1st leaf
Steve La's 1st leaf
Walter's 90th leaf







Pages maintained by Steve Walstra, Peter Saviz, and Russell Gee.
©2022 Intrepid Northern California Hikers