695. Mt. Diablo (South) (10/10/09)

Hikers (29): Arlene, Binh, Chinyet, David, Devin, Diane, Gacheri, George, Harvey, Helen, Helen K, James S, James W, Janice, John, Karl, Kirk, Linda L, Mike, Paul, Paul R, Robert, Ross, Rudi, Sabine, Sarah, Stacy, Steve, Tiffany
Distance: 20 miles
Rating: 4 difficulty, 9 beauty
Park info: Mt. Diablo State Park near Alamo

Write-up by Steve -- Pictures by Karl and Steve
Who knew INCH loves rocks so much? A new route that went through Rock City attracted 29 people, despite being a 20 mile hike. One of the last people to show up was Arlene, in a carpool with George and John G. They managed to park such that they blocked my car in. "Tee hee" they said, even after I mentioned I had skipped the carpool because I had to leave after the hike. No respect for the hike leader! The saving grace was that I had parked next to Sabine, who would likely be back quickly as well, providing some maneuvering room.
The main goal was a southern approach on new (to INCH) trails, and it worked out great. The Rock City area was cool (see pics below). Looks like almost everyone made it to Sentinel Rock, and everyone made it to the summit.
The hike up Devil's Slide gave a new perspective on Diablo. The old abandoned Green Ranch was bigger than expected, and probably an interesting place to visit on a slower paced hike (hear that, meetup.com?). The route back across Wall Point Road was delightful as always. . .third time we've hiked it this year, but also the third time we've hiked it in the last 13 years.
Back at Macedo Ranch, I was happy to see several people had already made it back. I actually declined a beer (thanks!) because I was in a rush to leave. Luckily, Sabine was back, and once her car was out of the way, it was fairly easy to back out, but I still curse Arlene! George wrote later to say that two people were still missing, Devin and his friend Binh. I had passed Binh on the way up and commented that it was going to be a hot hike in the denim pants he was wearing. "Gotta make this hike harder!" he said. That's the spirit! They didn't get back until after dark. Lesson: don't talk smack about El Diablo!
Pictures from John G and Linda L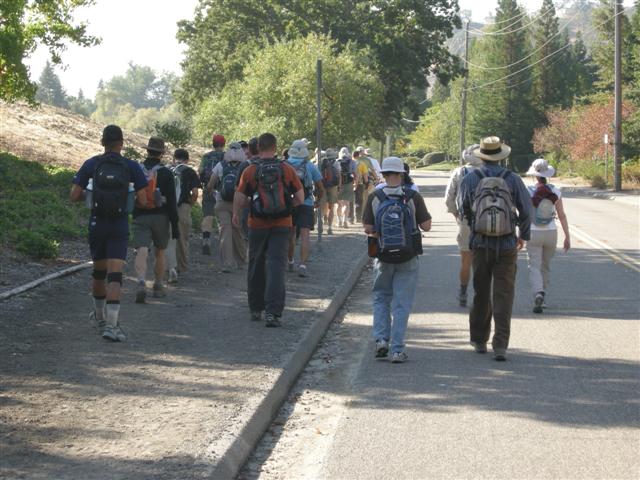 Starting Mob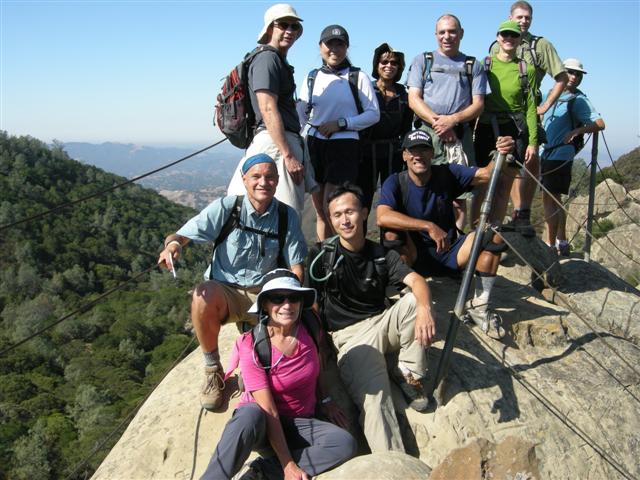 Sentinel Rock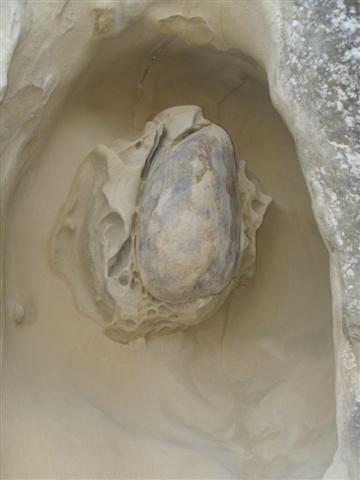 A boulder is born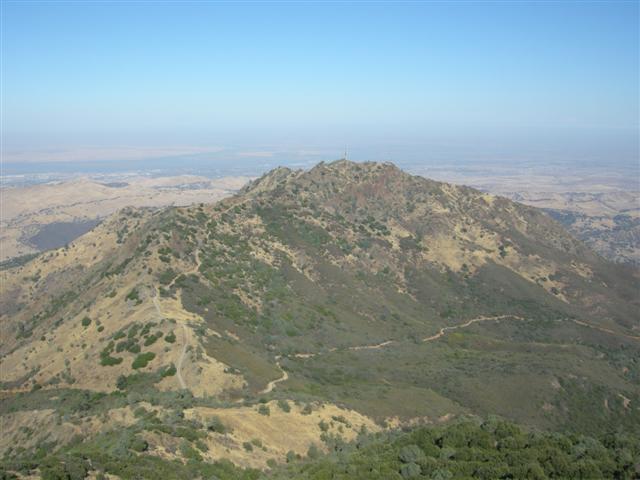 North Peak from Mt. Diablo
Milestones:
Highest point in Contra Costa county
Binh's 1st leaf
David's 210th leaf
Devin's 10th leaf
Helen K's 1st leaf







Pages maintained by Steve Walstra, Peter Saviz, and Russell Gee.
©2022 Intrepid Northern California Hikers