710. Diablo Falls Loop (01/23/10)

Hikers (19): Arlene, Chinyet, Colleen, David, Diane, Ernesto, George, Harvey, Jane, Karl, Linda L, Mark E, Melissa, Peter M, Robert, Ross, Rufina, Steve, Yoshiko
Distance: 17 miles
Rating: 4 difficulty, 10 beauty
Park info: Mt. Diablo State Park in Clayton

Steve owes a writeup! -- Pictures by Karl, George and Steve
Two new peaks and over 50% new trails to INCH in a park we've visited 28 times previously--Mt. Diablo still has plenty to offer. Since it had been raining several days prior, we schedule a visit to Mt. Diablo's seasonal waterfalls. Would the trails be a muddy slog? Would we get rained or snowed on the whole time? Would people get lost due to the numerous trails?
1-2-3 INCH
Well, for now, let the pictures tell the story: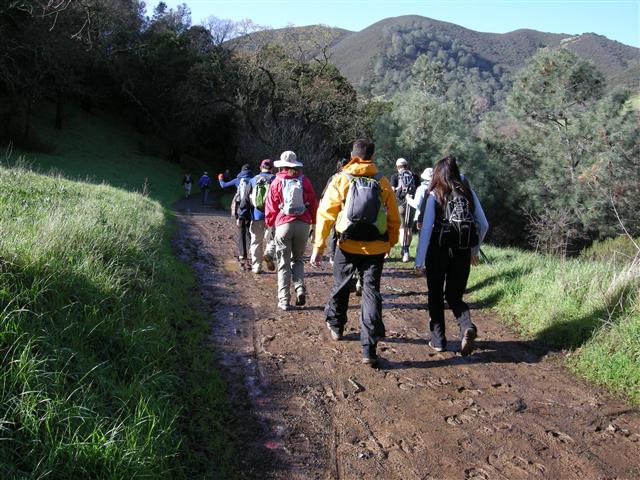 The beginning of the hike was sunny and bright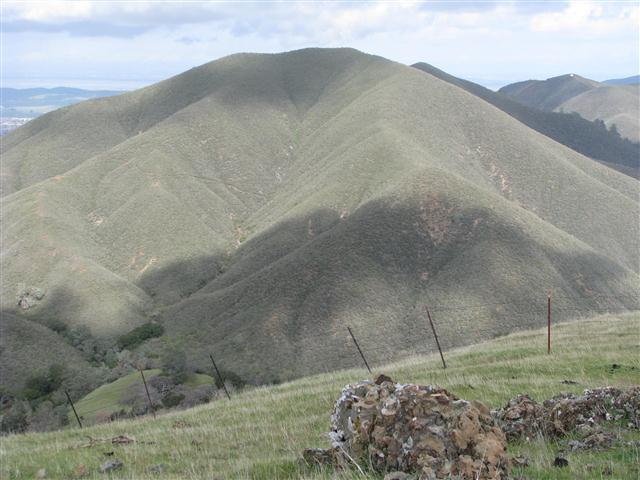 Black Peak from Olofson Ridge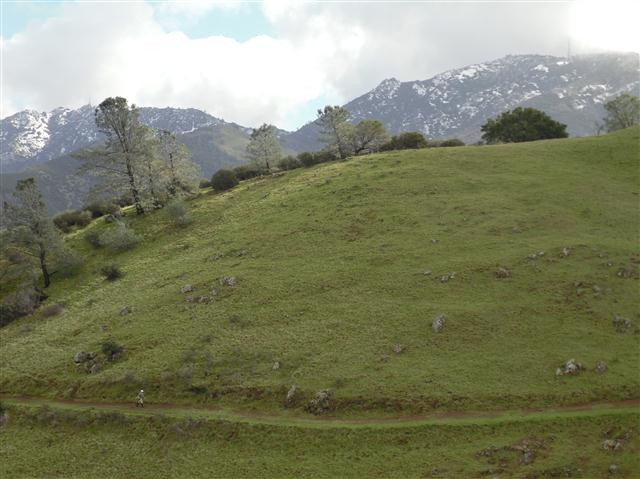 Mt. Diablo was snowy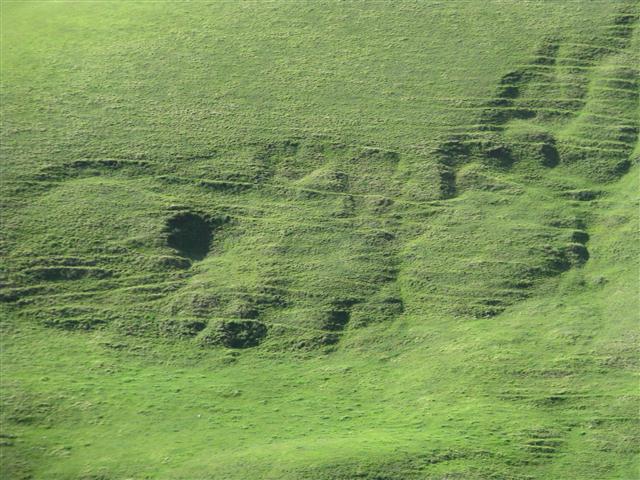 George says it's a whale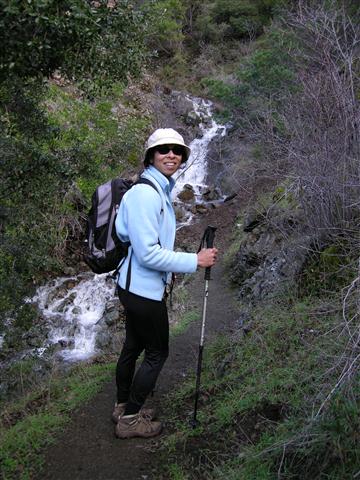 Diane takes a break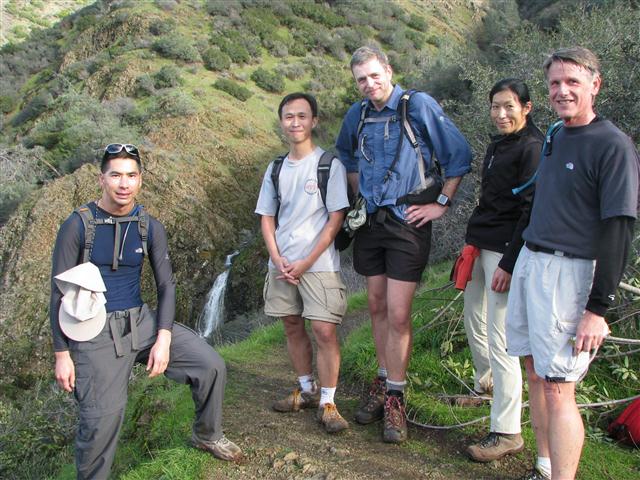 First fall view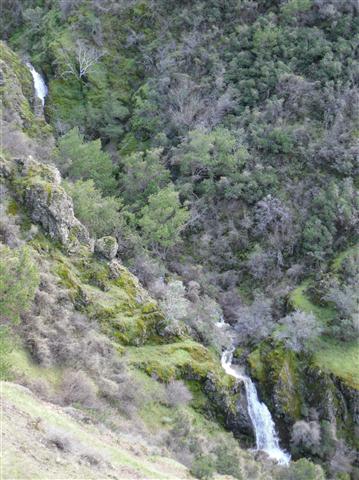 This is why it's called Falls Trail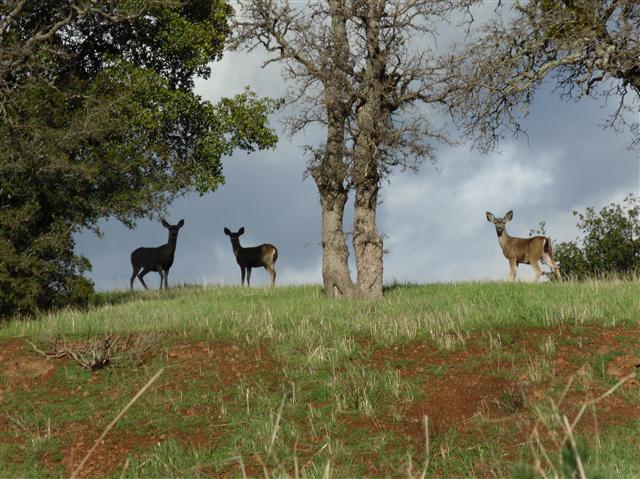 Deer chillin' on an unnamed peak
Milestones:
Yoshiko's 1st leaf







Pages maintained by Steve Walstra, Peter Saviz, and Russell Gee.
©2022 Intrepid Northern California Hikers