729. Mission Peak (06/12/10)

Hikers (20): Bill R, Brendan, Clive, David, Diane, Helen, Isai, Jameson, Karl, Mikael, Mike, Nate, Nik, Paul, Peter, Robin, Rufina, Sarah, Walter, Yipeng
Distance: 7 miles
Rating: 3 difficulty, 7 beauty
Park info: Mission Peak Regional Preserve in Fremont

Write-up by Peter -- Pictures by Karl
It was 91 degrees as we headed out for the post-game hike. Fortunately, there was a good breeze and things felt better as we got closer to the peak. I'd stashed a cold beer and ice packs in my fanny pack -- it tasted great at the top! Check out all the great hike pix below. Thanks to Rufina for the post-hike cold watermelon, salsa, and chips. Everyone else apparently had a plane to catch, so more for me!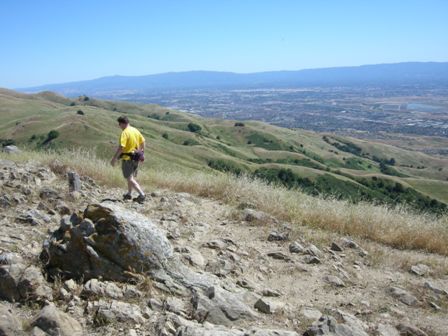 Gotta touch the marker to make it official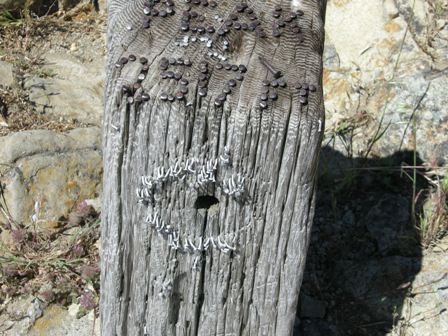 When see this, you can stop walking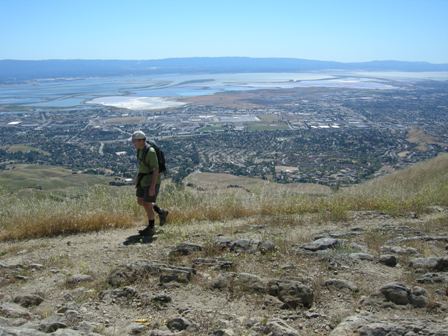 Dave knows what to do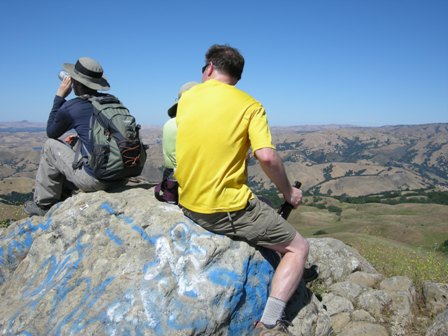 That cold brew hit the spot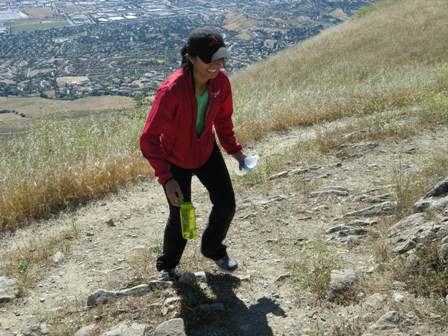 Apparently it wasn't warm enough for Rufina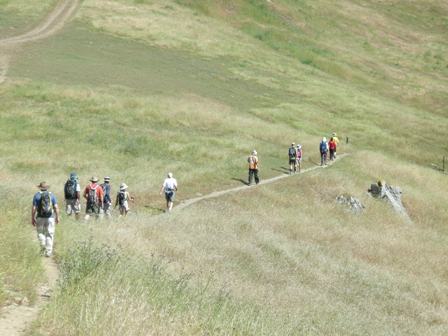 The ants head down the Horse Heaven Trail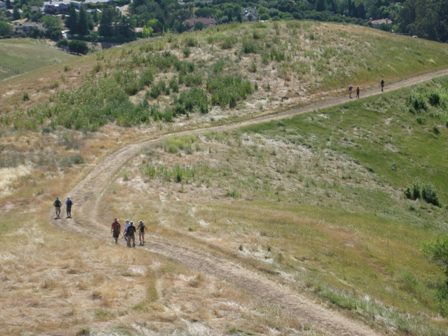 Almost done -- need some shade!
Milestones:
Brendan's 1st leaf
David's 240th leaf
Jameson's 1st leaf
Nate's 1st leaf
Robin's 1st leaf







Pages maintained by Steve Walstra, Peter Saviz, and Russell Gee.
©2022 Intrepid Northern California Hikers