747. China Hole (10/16/10)

Hikers (27): Amy D, Arlene, Carissa, Chester, David, Diane, George, Hans, Helen, Iris, John, Karl, Kirk, Michelle K, Mike, Paul, Peter, Rich, Robert, Ross, Sabine, Sarah, Shuli, Sparky, Steve, Sue, Wendy
Distance: 11 miles
Rating: 2 difficulty, 8 beauty
Park info: Henry Coe State Park east of Morgan Hill

Peter owes a writeup! -- Pictures by Diane
It was good to be hiking again after a 4-month layoff. The highlight was getting hugs from all the INCH ladies and, unfortunately, some of the guys. Diane captured all the ugly details with her shiny new camera: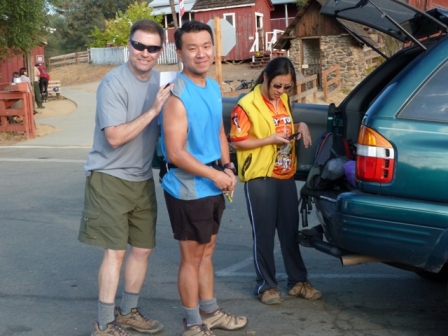 I had been cooped up way too long. Carissa seems cool with the recent turn of events.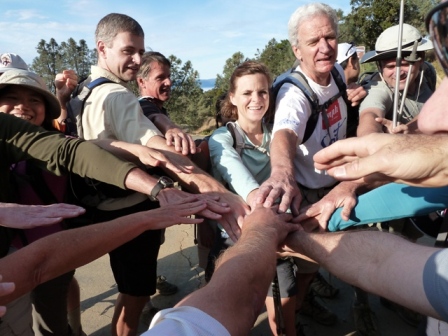 I hadn't done this for 4 months!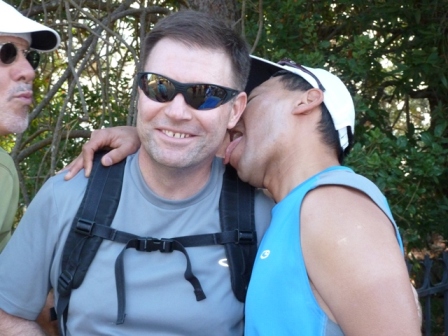 Being back at Coe was making the boys frisky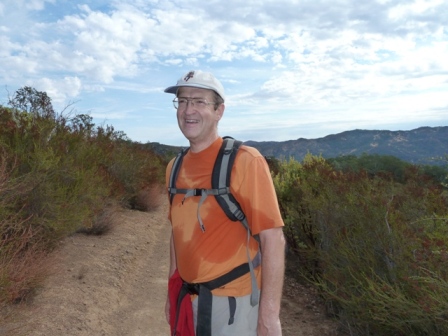 David is all smiles heading down to The Hole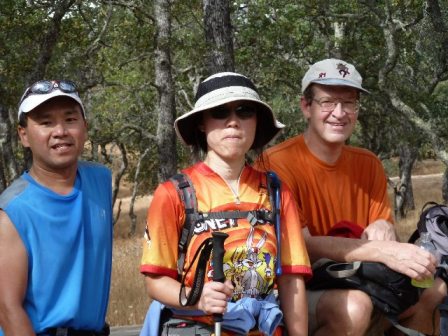 Taking a break after the big climb back up to Manzanita Point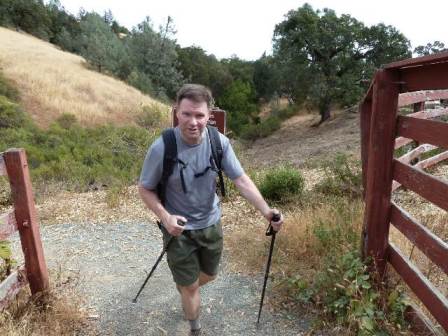 Out of my way -- I need beer!
The official route was a straightforward 10.5 loop from HQ down to China Hole and back up via the Madrone Soda Springs Trail. There was an optional 4.5 mile loop going through the Narrows and back around to The Hole, and I was happy to see many people took on the challenge: Ross, Sarah, Robert, Mike, Amy, Paul, Wendy (intrepid newbie!), John, Sabine, Shuli, and George. Kirk showed up at the end of the hike and reported he had gone all the way to the Unnamed Lake We Tried To Visit Once Before and then back around to The Hole. Good job!!
Honorable mention to Bharati for doing a shorter hike at Coe, and, more importantly, joining us for the post-hike festivities.
Milestones:
Wendy's 1st leaf







Pages maintained by Steve Walstra, Peter Saviz, and Russell Gee.
©2022 Intrepid Northern California Hikers