759. Priest Rock Trail (01/07/11)

Hikers (42): Alan, Alissa, Carissa, Chester, Chris, David, David R, Diane, Diego, Don, Ernesto, George, Guillermo, Hans, Hima, Iris, Isai, Janice, Jeff, John, Karl, Karri, Linda L, Marci, Melissa, Mike, Neeharika, Padraig, Paul, Peter, Ross, Rudi, Russ, Ryan S, Sabine, Sheridan, Sophie, Stacy, Steve, Suzie, Traci, Wendy
Distance: 8 miles
Rating: 3 difficulty, 9 beauty
Park info: Sierra Azul Open Space Preserve near Los Gatos

Peter owes a writeup! -- Pictures by Karl, Iris, and Chester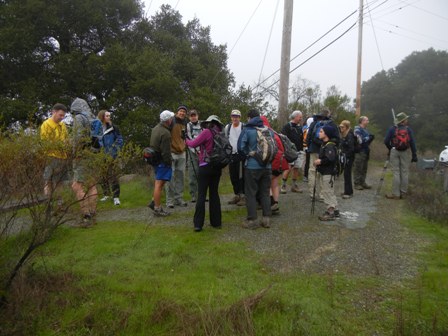 A big group turned out for the hike and were itching to get going (maybe because it was in the 40's)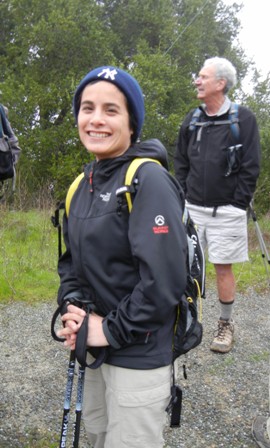 Wendy's all smiles in Karl's NY Yankees wool cap.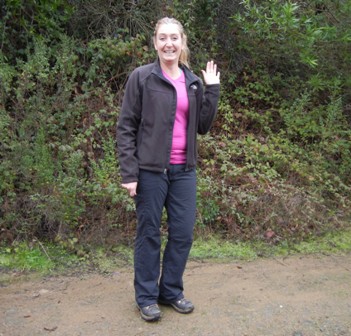 She's baaaack! Karri returns for more punishment.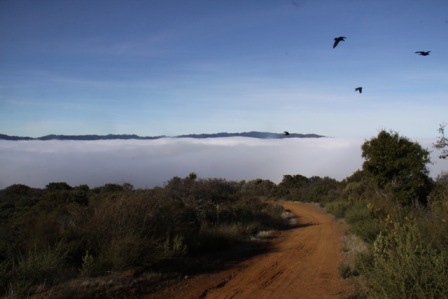 Birds in the fog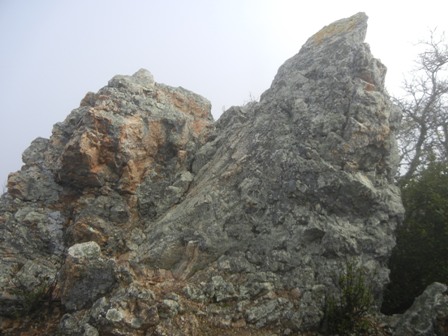 The legendary Priest Rock is halfway up the hill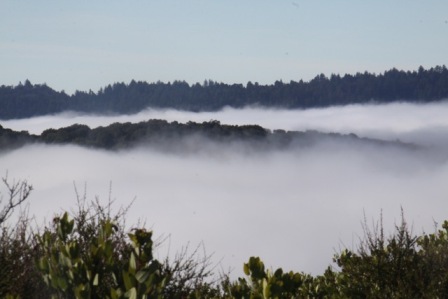 Heading up above the clouds ...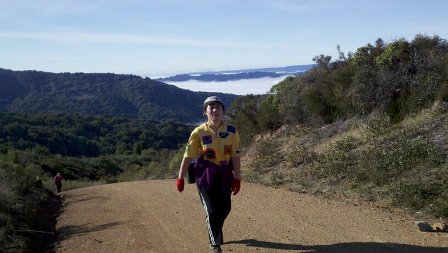 Carissa finishes up strong!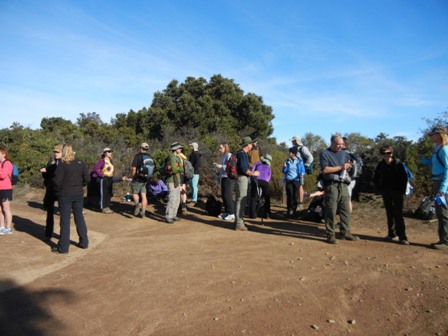 Lots of people standing around and not drinking at the top ...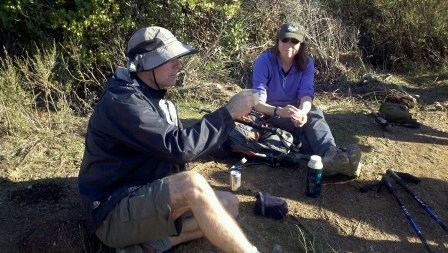 ... except for Paddy who enjoys some tea with his crumpet!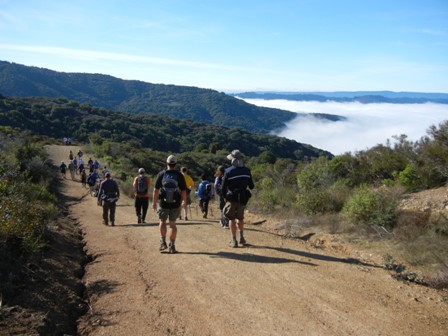 Heading back down into the clouds.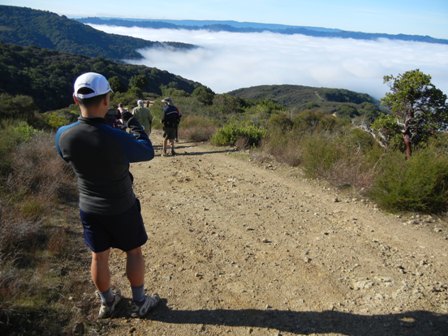 A photo of Chester taking a photo.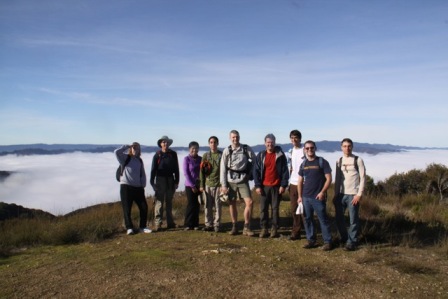 The die-hards kept on hiking to the Secret Vista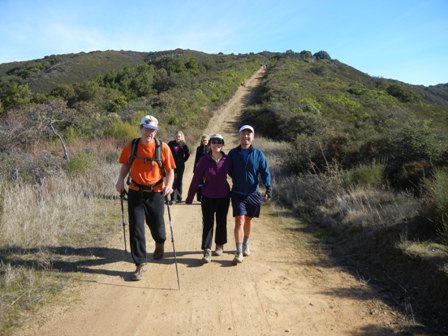 Old INCHers never die -- it was good to see David back again.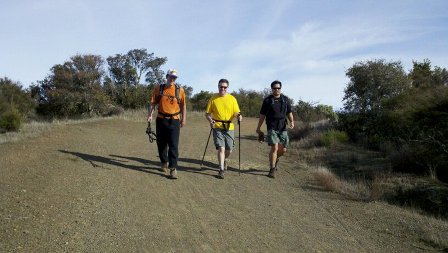 Talkin' football -- it's almost gametime, gotta get home to catch the playoff opener!
Milestones:
Alissa's 1st leaf
David R's 1st leaf
Diego's 10th leaf
Hima's 180th leaf
Iris's 10th leaf
Jeff's 120th leaf
Linda L's 110th leaf
Marci's 1st leaf
Neeharika's 1st leaf
Steve's 151st leaf (and shot) × 4







Pages maintained by Steve Walstra, Peter Saviz, and Russell Gee.
©2022 Intrepid Northern California Hikers