796. Pinnacles Middle Loop (09/17/11)

Hikers (12): Alan, David, Diane, Helen, Iris, Mike, Peter, Shuli, Sophie, Steve, Susan, Tony
Distance: 17 miles
Rating: 4 difficulty, 9 beauty
Park info: Pinnacles National Monument south of Hollister

Peter owes a writeup! -- Pictures by Tony, Iris, and Alan W
It was 35 degrees when we started the hike and 85 degrees when we ended. A 50-degree swing in the span of a few hours!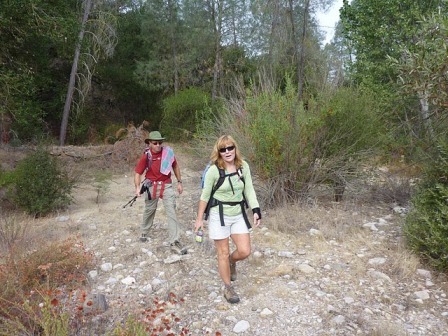 Hiker with an attitude: "Where's the f**king Pig Fence?"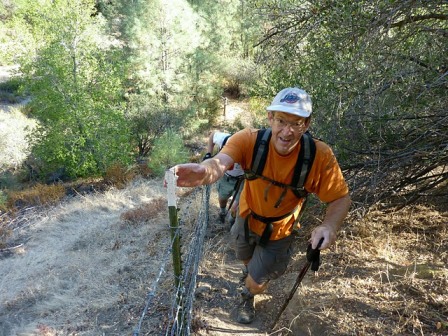 David says "Bring it on!"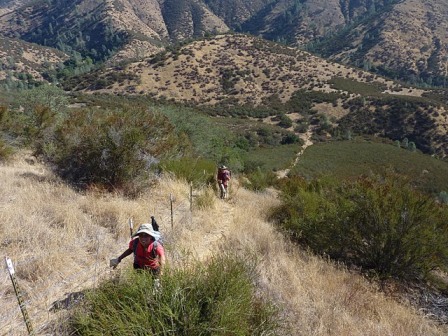 Working our way up ...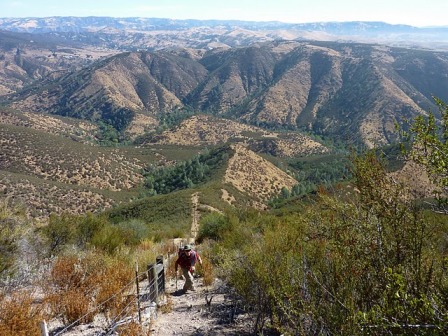 ... and up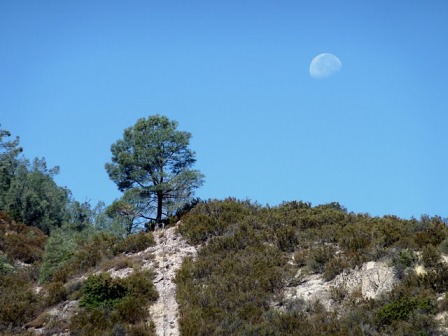 It felt like it was almost night by the time we reach the top of Hill 4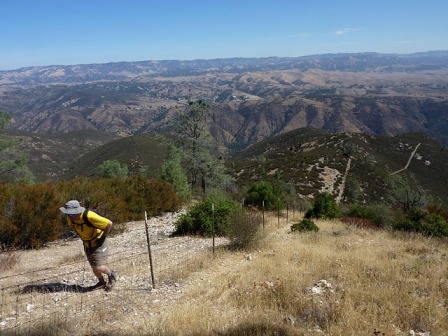 I made life more difficult for myself by going up the wrong side of the fence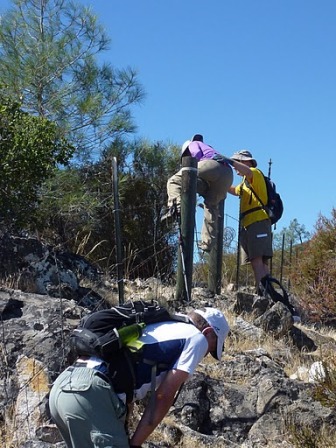 Mike gets a warm welcome (pun intended) from the Pig Fence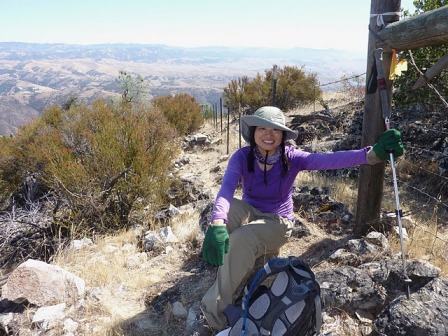 Iris is all smiles because she survived the Pig Fence!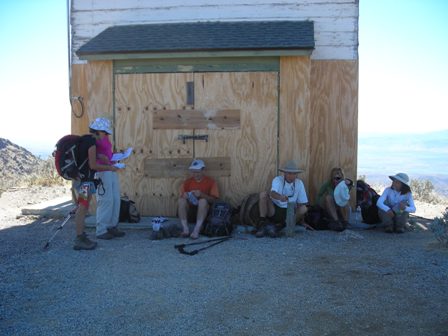 Taking a well-deserved rest at North Chalone Peak
(the gentleman sitting between David and Helen is a park volunteer who was tracking condors)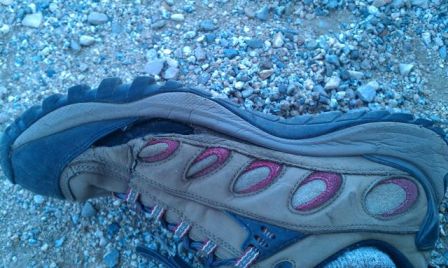 I survived the Pig Fence, but my hiking boot didn't
In the interest of full disclosure, I will note that Mike, Iris, and myself shortcut in from the reservoir to the Visitor Center, saving 4 miles and a few hundred feet of elevation†. But I did burn some extra calories by intentionally going up the Pig Fence on the right side, I backtracked a few times to pick up stragglers, and I only got a couple of hours' sleep the night before. My conscience is clear!
Here's the link to more of Tony's great pix of the hike.
†1300 ft






Pages maintained by Steve Walstra, Peter Saviz, and Russell Gee.
©2022 Intrepid Northern California Hikers