804. Mississippi Lake (11/12/11)

Hikers (16): Amy D, Ann R, Clive, George, Harvey, Helen, Iris, Karl, Kirk, Peter, Sarah, Shuli, Sophie, Steve, Susan, Tony
Distance: 25 miles
Rating: 5 difficulty, 9 beauty
Park info: Henry Coe State Park east of Morgan Hill

Write-up by Peter -- Pictures by Karl and Iris
The hike was originally advertized as "only" going to Mississippi Lake and straight back because I was concerned about early sunset, but I really wanted to go to Bear Mountain as well. So I gave people the option of doing any variation on the hike, as long as they made it to the picnic table at the far end of Mississippi Lake.
1, 2, 3 ... INCH!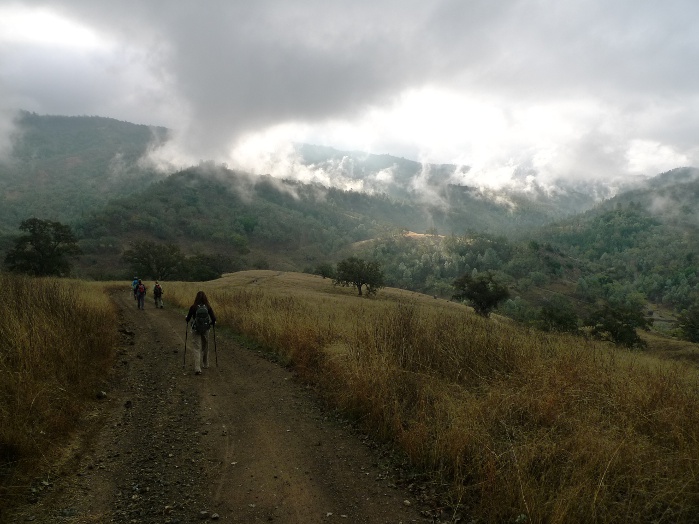 My kind of day at Henry Coe
Kirk and Tony both told me at the outset that they were going to Bear Mountain first. Everyone else headed out to Mississippi Lake. The nice cool temps and overcast skies made for easy going. Big Henry was saving the major punishment for next August, but he did allow a few minutes of glorious sunshine at the lake.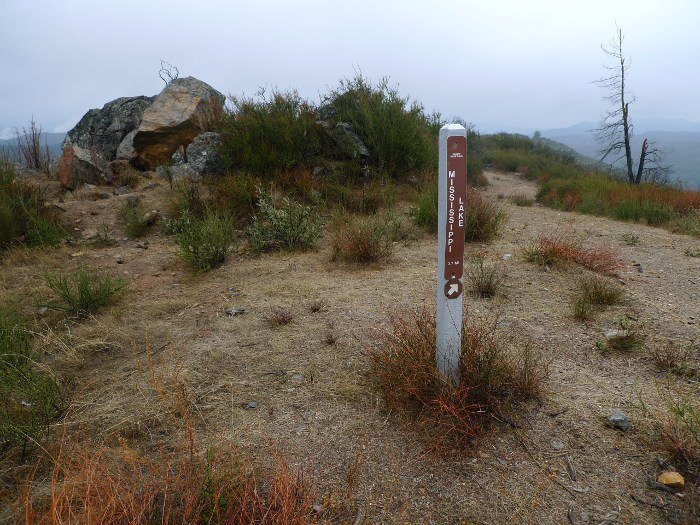 Are we there yet?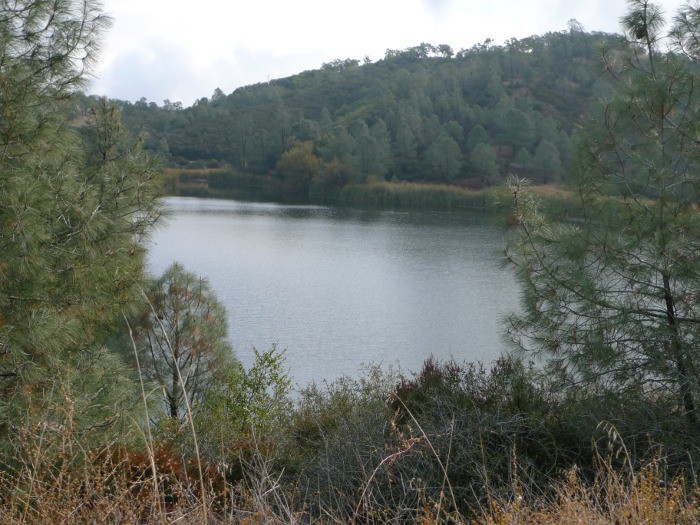 Yes we are! The lake looked beautiful on this day.
As expected, I was the last one to make it to the lake, but I was almost an hour ahead of my planned schedule. As I approached the picnic table, I was planning my speech about we should all go to Bear Mountain in order to justify a Level 5, but the INCHers beat me to it. As I arrived at the picnic table, only Iris and Ann were there, so I knew the rest of the crowd had taken off to go to the mountain. I recommended our newbie Ann, who was a fast hiker but had a few blisters, take the more straightforward same route back, so she got the pleasure of dealing with the Willow Ridge twice in the same day. Good times!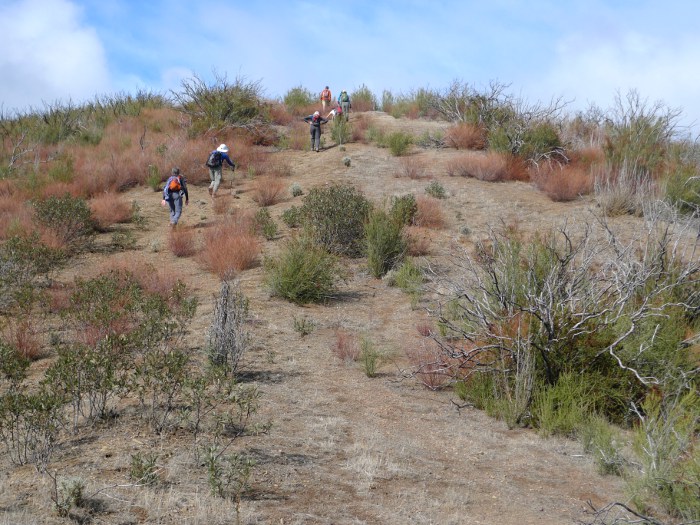 INCH scrambles up Bear Mountain
Well, most of them almost went to Bear Mountain. I learnt afterwards that most folks (you know who you are), went to the top of Bear Spring Trail and then turned down instead of going to the peak. The honorable ones went all the way (you also know who you are).
Iris and I did a little backtracking en route to the peak, but we eventually found our way and went all the way to the top. As for Steve, he ended up doing a bunch of different trails all day, but I did see him at the picnic table, so that's kosher.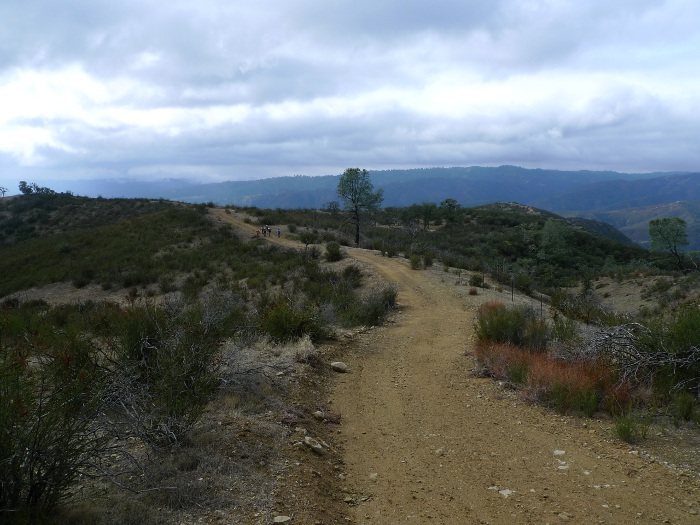 Starting the 12-mile trek back to HQ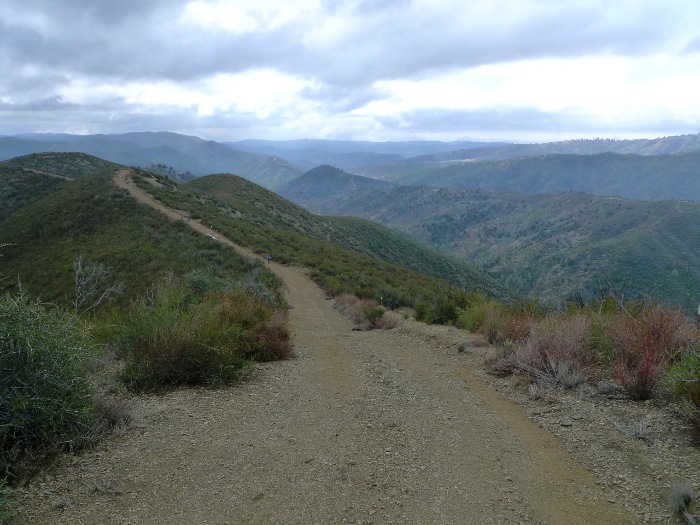 Still got a long way to go ...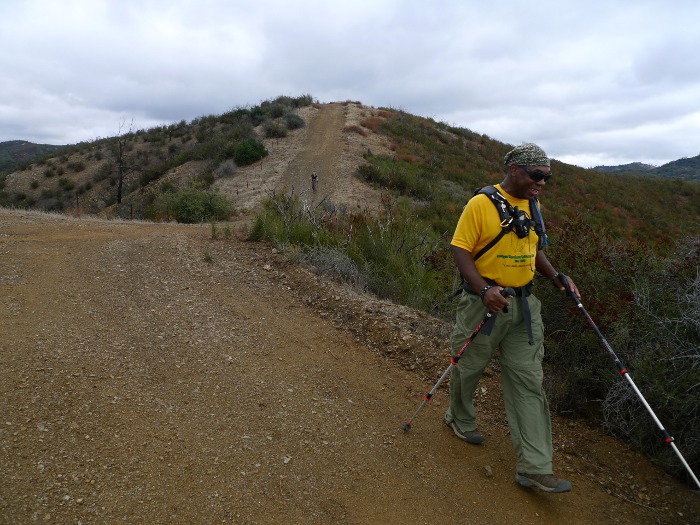 Who says yellow shirts don't look good?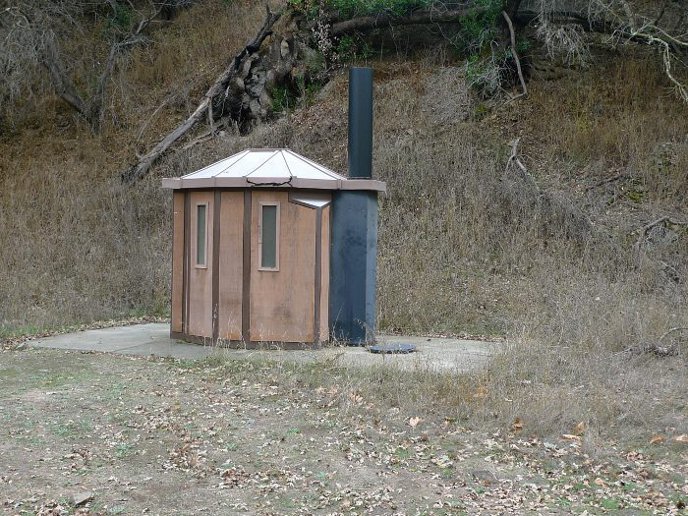 Our old friend at Poverty Flat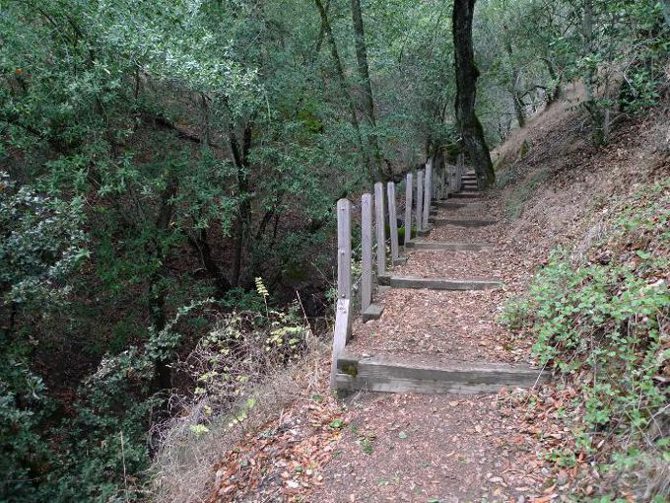 It's all over!
By the time Iris and I got back to Coe HQ at 4:45 after slogging up from Poverty Flat, everyone was long gone (thanks in part to skipping Bear Mountain peak and then taking the easy route back via the Narrows and China Hole). Only cold carpooler Steve was there to greet us with an enthusiastic grunt. At least he had beer, Iris' hot soup, and Helen's almond cake to sustain him while waiting for us to come in. Sounds like a good tradeoff to me.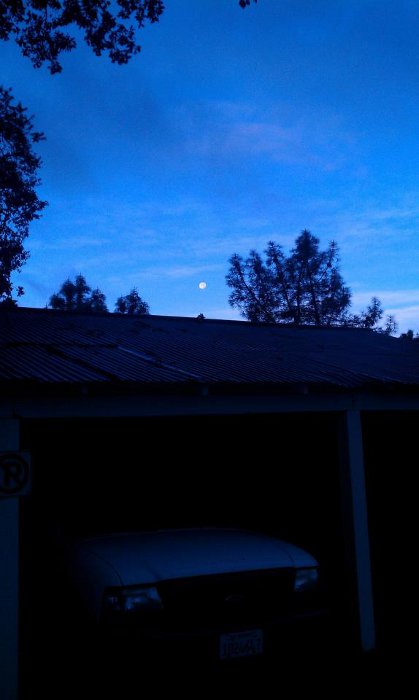 End of a beautiful day at Henry Coe
Milestones:
Ann R's 1st leaf







Pages maintained by Steve Walstra, Peter Saviz, and Russell Gee.
©2022 Intrepid Northern California Hikers