844. Mississippi Lake (08/26/12)

Hikers (4): Angelika, David, Kirk, Peter
Distance: 24 miles
Rating: 5 difficulty, 8 beauty
Park info: Henry Coe State Park east of Morgan Hill

Write-up by Peter -- Pictures by Alan W and Peter
This was an old-school INCH hike: low on turnout, high on punishment. Just the way I like it.
Hike report card:

Thomas: Made it as far as Mahoney Meadows and back via Middle Ridge. Grade: 1/3 leaf, i.e. Honorable Mention
Alan W: Made it up Willow Ridge. Grade: 1/2 leaf (which is a nice way of saying no leaf)
Kirk: Did 2 extra miles by doing the Mississippi Lake / Bear Mountain combo. 8 hours. Grade: Leaf-plus
Peter: Did the full out and back and did not throw out his back. 10 hours. Grade: Leaf
Angelika: Took a wrong turn at Mississippi Lake so she missed the lunch spot, and also took the Narrows + China Hole back, but she got the OK from the hike leader. 10 and a half hours. Grade: Leaf-minus
David: Did the full out and back and made it back in one piece just before we going to send out the ranger. 11 hours, 15 minutes. Grade: Leaf
Big Henry kicked our collective asses once again. As I told David after the hike, "Another little piece of me died at Henry Coe today". Prior to the hike, Kirk had told me he was going to do the second half of the Mississippi Lake double-header next week, but after the hike he was having second thoughts. I'm wagering he'll do it. INCHers have a short memory. Why else would we keep doing the same miserable hikes over and over again, expecting different results?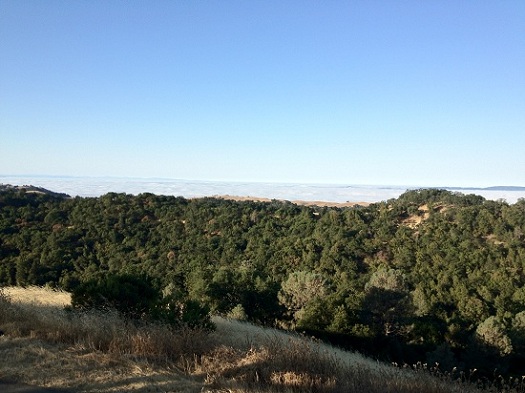 Early morning fog down below as we slog up the hill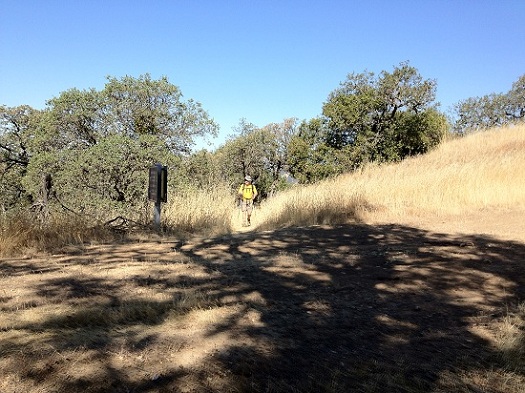 The hike up Willow Ridge was deceptively easy. Big Henry was just setting us up.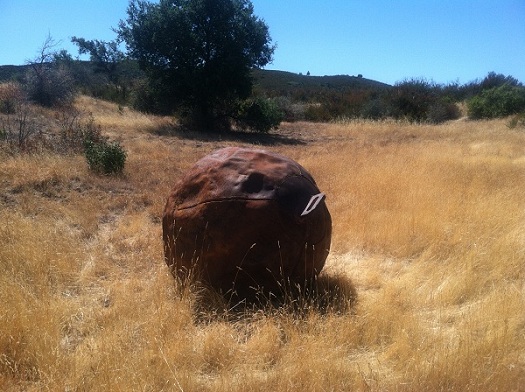 My role model: This thing has not moved for the 15+ years I've known it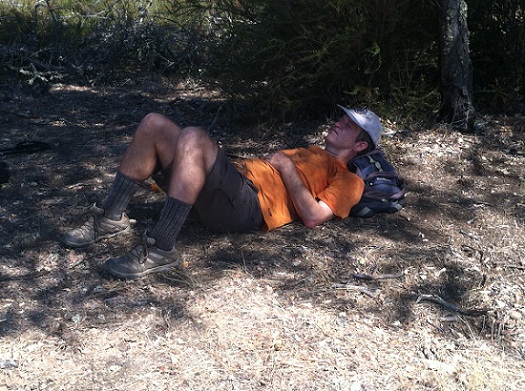 After going through the Meat Grinder, aka Interior Route, David turns a whiter shade of pale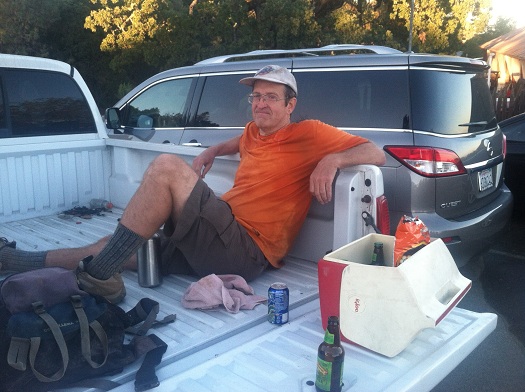 All's well that ends
Milestones:
David's 320th leaf







Pages maintained by Steve Walstra, Peter Saviz, and Russell Gee.
©2022 Intrepid Northern California Hikers