845. Mississippi Ridge Trail (09/01/12)

Hikers (11): Angelika, Chinyet, Iris, Isai, Jeff, John, Kirk, Sarah, Shuli, Steve, Tiffany
Distance: 21 miles
Rating: 5 difficulty, 9 beauty
Park info: Henry Coe State Park toward Hollister

Write-up by Steve -- Pictures by Steve, Iris and Eric L
At 21 miles and just under 5k of elevation gain, it squeaks in with a Level 5. Despite having the same destination as the previous week, it shared less than a mile of common trail.
Notes:
The Dowdy entrance is now signed (despite the webpage saying otherwise)
Gates don't open until 8am, so don't get there any sooner than that. In our case, they couldn't even open the gates at 8am. . .
Lucked out on the temperature, which was in the lower 80s at the highs.
Both Phoneline Trail and Mississippi Ridge Trail were unsigned. The former had some orange tape (if you were really paying attention); the latter had nothing (but was at a point in the trail that, if you looked at the map, could be deduced easily)
Kirk got lost three times, which would be no problem except everyone was supposed to stay together for the first third of the hike. Black leaf city! However, he showed up at Mississippi Lake just as we were leaving, having managed to find all the trails. Good job!
Since I brought a filter, drank 6.5L of water on this hike and filtered twice. It wasn't even that hot, but gave a reason to visit some of the famous springs of Henry Coe.
Thomas did his own loop, bypassing Mississippi Ridge, but putting in some good mileage nonetheless.
Nine lucky INCHers enjoyed the Casa de Restaurant dining experience.
Quote of the day: "I found the hike more difficult than last week's" (Peter: Seeing as neither of the two people who did the official hike trail last week were on this one, I discount the comment!)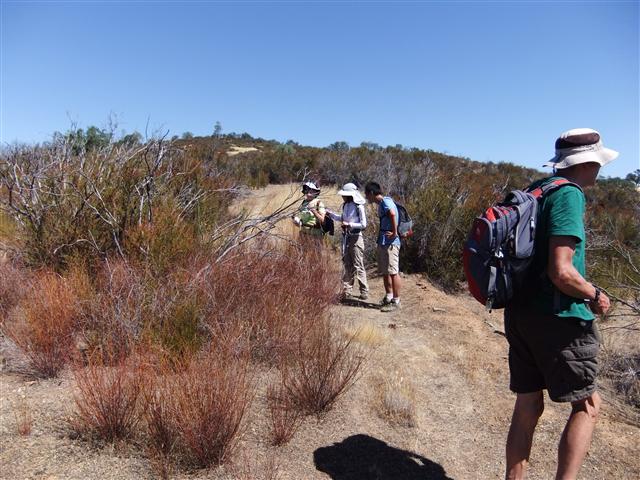 Waiting for the laggards on Mississippi Ridge Trail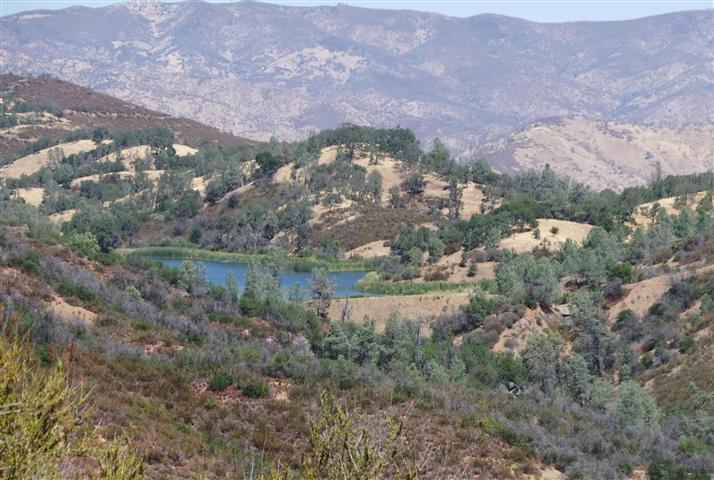 The Mississippi Ridge route provides a view of the dam that makes the "Lake" possible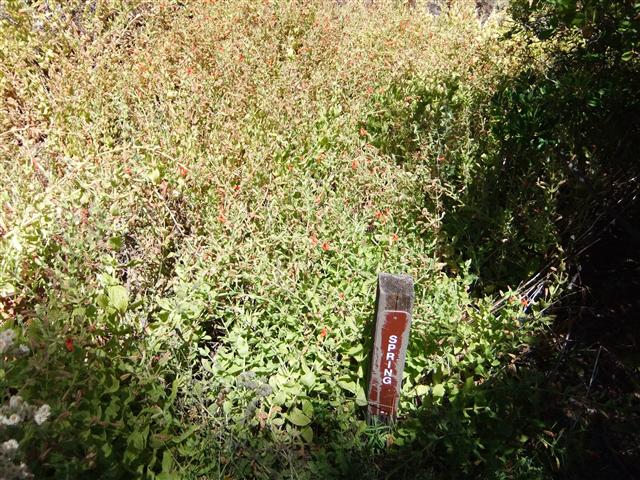 Some color at Caviata Sping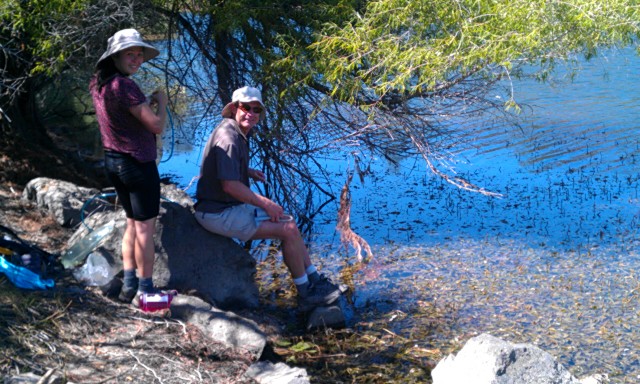 Filtering water on the algae-clogged coast of Mississippi Lake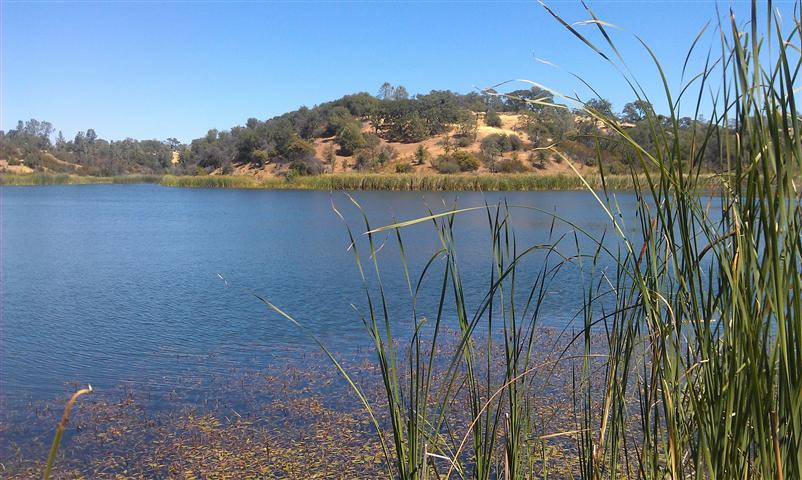 South end of Mississippi Lake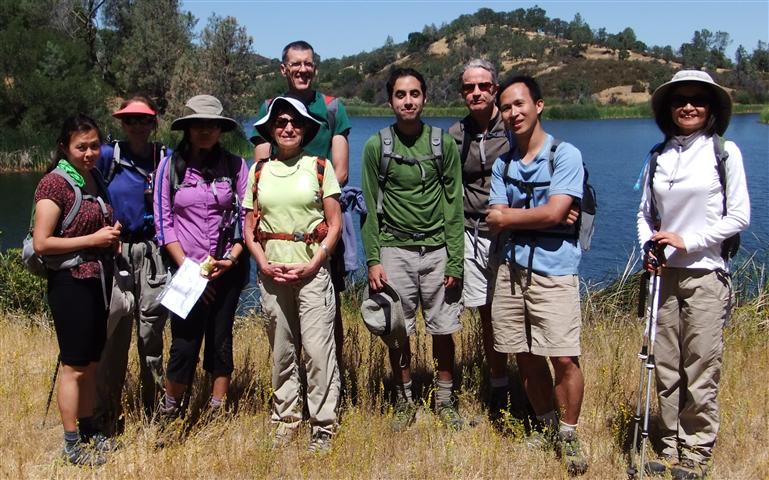 Halfway done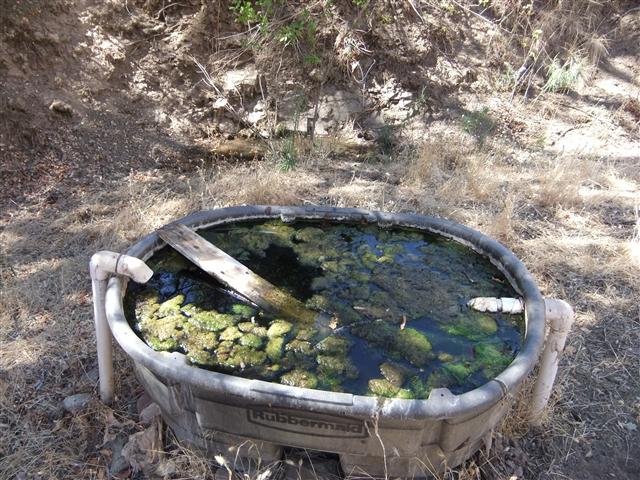 James Spring was full. . .of everything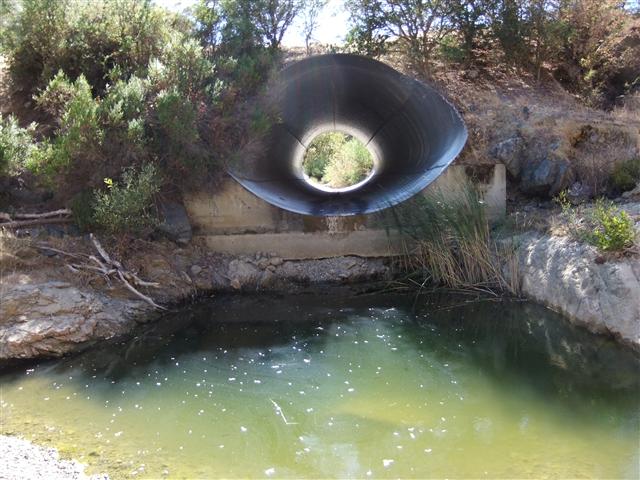 Popular swimming hole, judging from the six picnic tables in the immediate vicinity, but probably only gets used during Backcountry Weekend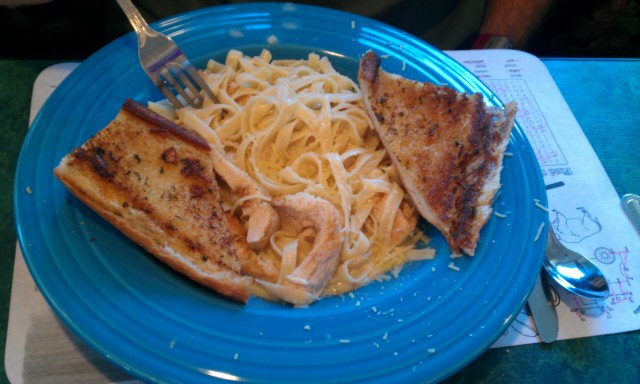 Casa de Restaurant never disappoints. . .much
Milestones:
Chinyet's 30th leaf







Pages maintained by Steve Walstra, Peter Saviz, and Russell Gee.
©2022 Intrepid Northern California Hikers