Boating information:
Fish in this lake include:
Other information: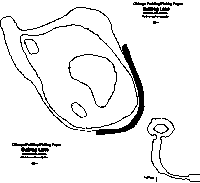 Get detailed map, (29k) (including depths).

Bullfrog Lake is located west of Wolf Road near 95th Street, across the road from Maple Lake.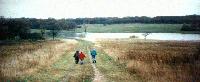 After hiking from Pioneer woods for several hours in rain, Bullfrog Lake (in the background) was a welcome sight for the lead scouts (and their leader).