1041. Pinnacles Middle Loop (06/25/16)

Hikers (14): Adam, Brad, Christina, David, George, Grady, Heyning, Jim, Karl, Kirk, Mihail, Peter, Sarbinder, Shuli
Distance: 17 miles
Rating: 5 difficulty, 9 beauty
Park info: Pinnacles National Monument south of Hollister

Peter owes a writeup! -- Pictures by Karl, Sarbi, and Peter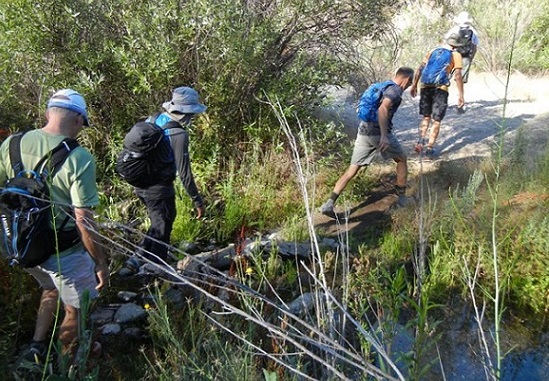 First stream crossing on the South Wilderness Trail.
Many of us ended up walking into the murky swamp, but that was the least of our problems on this day.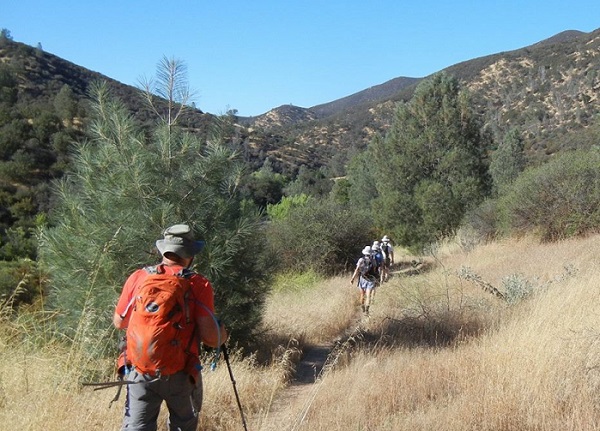 Continuing on towards The Fence ...
The goal was to get there quickly to beat the heat (high of 100F expected on the day)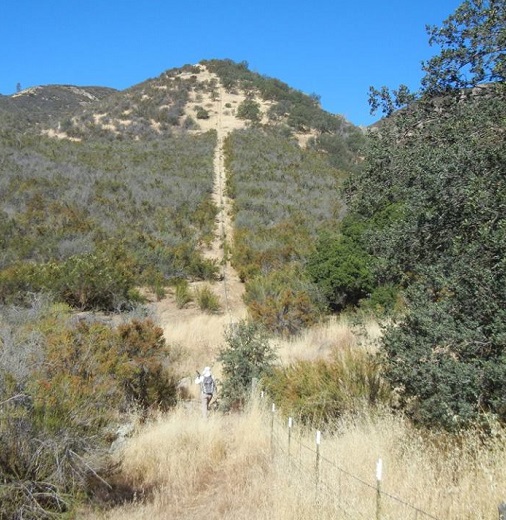 The climb begins -- welcome to the Pig Fence!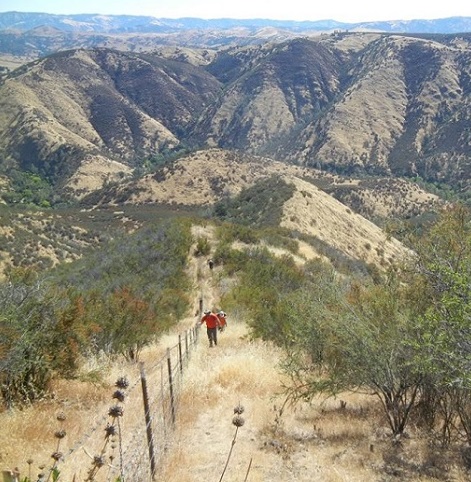 About halfway up, you're thinking this was not a good idea, but it's too late now!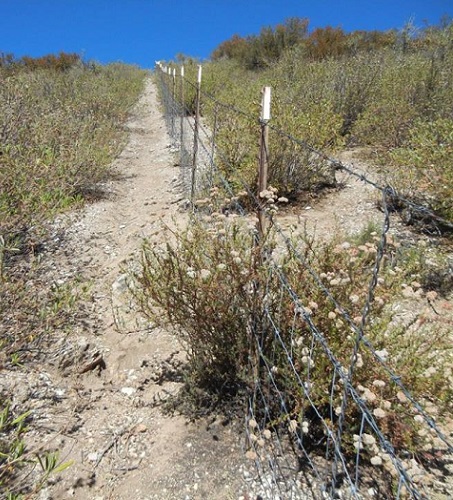 The vertical climb keeps going ... please kill me now!!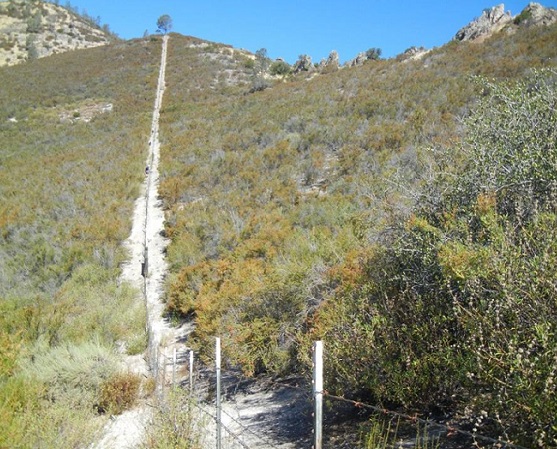 Hill 4 up ahead, with Hill 5 behind it to the left.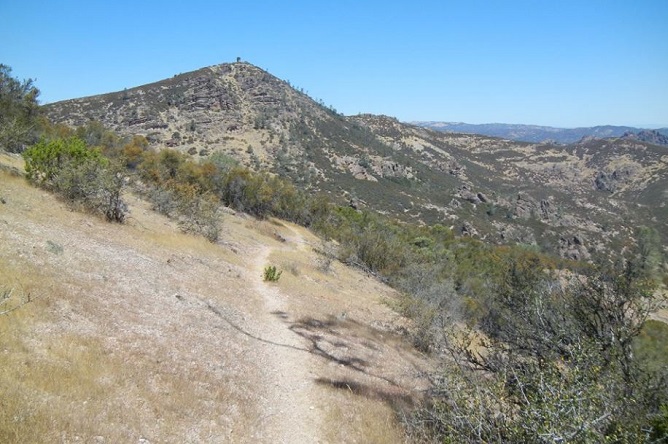 Even after you're done with The Fence, you still need to get to North Chalone Peak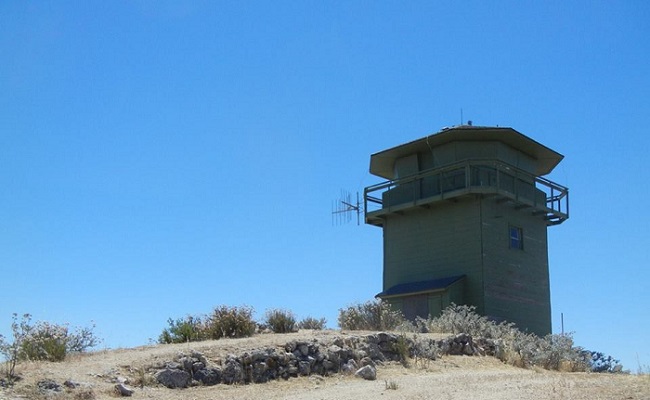 Huffing and puffing now, but almost there and can finally rest!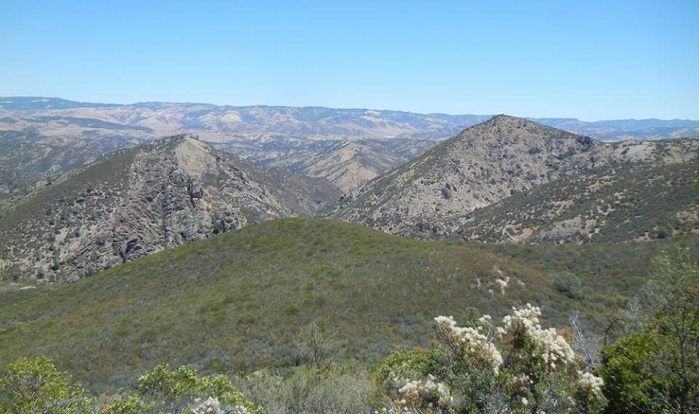 The bad news is you still have a long (hot) way to go ...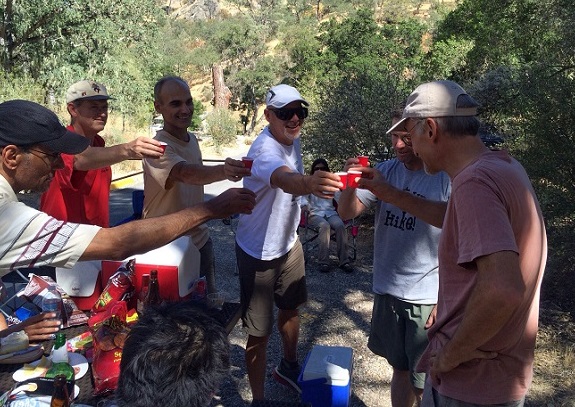 Welcoming Brad to the 151 club after the hike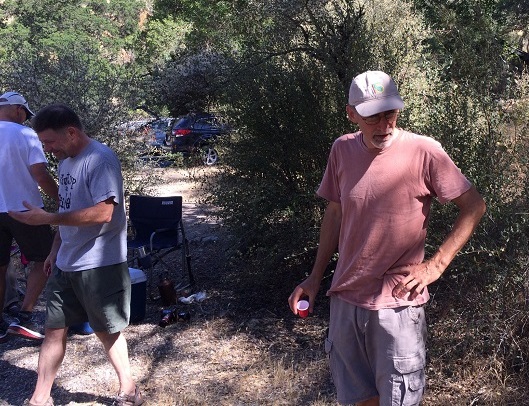 Whoooooooooooo!
Which punishment was worse - the 151 or the Pig Fence?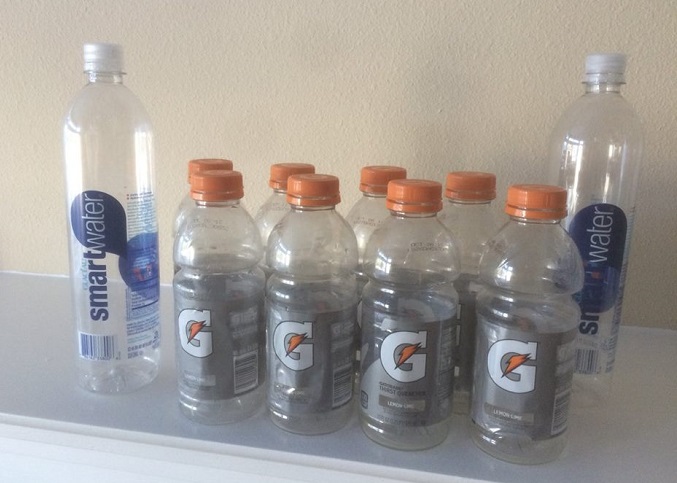 I drank almost 2 gallons on the day, including some the tall bottles given to us
by some kindly folks at High Peaks (who declined to joined us for the post-hike party
after they saw/smelled the rest of the INCHers -- I'm looking at you, UG)
Milestones:
Brad's 151st leaf (and shot)







Pages maintained by Steve Walstra, Peter Saviz, and Russell Gee.
©2022 Intrepid Northern California Hikers