1206. Carson and Cataract Falls (12/07/19)

Hikers (12): Chinyet, Craig A, Gela, George, Manfred, Mihail, Nohemi, Robert, Sandy F, Sarah, Steve, Susan S
Distance: 15 miles
Rating: 3 difficulty, 9 beauty
Park info: Marin Municipal Water District near Fairfax

Steve owes a writeup! -- Pictures by Chinyet
The forecast was for plenty of rain, but the hardy INCHers still showed up. We managed to avoid rain for most of the hike, but it caught us near the end. Worse yet, just near the end, the trail wasn't right off the trail (you had to look for it). Most people found it, but a few less prepared people blew right by the junction. A few others found it, but were too delicate to cross the swollen creek.
Despite many geocaches, I actually got there before most of the front runners because. . .I didn't miss the junction. That being said, everyone went right through the creek while I took of my boots. . .and then immediately stepped on an uncomfortable rock, fell over, and jammed my boots into to water to catch my balance. . .thus maximizing the water in my boots while also cutting my foot and bruising my thumb. Water shoes weight about nothing. . .just didn't expect this creek. . .
Anyway, was surprised to see a lot of trail work soon after the crossing. Many switchbacks were added since our last visit. Next year the route will probably be updated (to be longer), and apparently there might even be a bridge over the creek according to Sandy, who talked to the ranger, which is another story. . .
Tried to change into dry clothes outside the carpool (Chinyet's vehicle), but was not exactly dry by the time I was done. On the way out, ran into Sarah hiking up the road, having been thwarted by the creek. Later heard Sandy F got a ride to the road and took a similar course and, worse yet, Gela was picked up along the road. As much as I wanted to kick everyone off the list, I just had to let it go. It was raining, the creek was definitely high. . .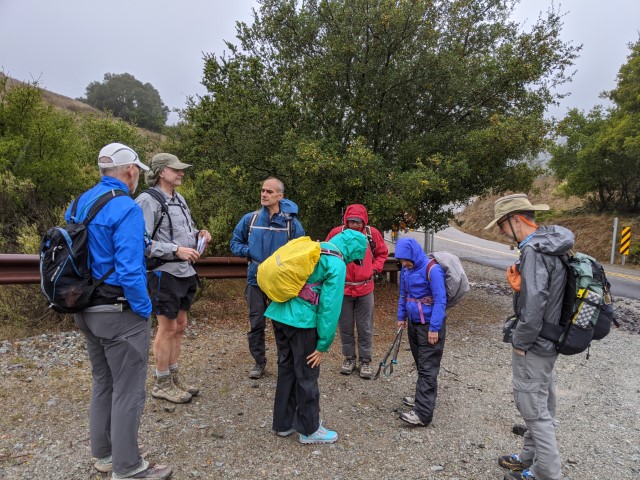 Awaiting the start of the hike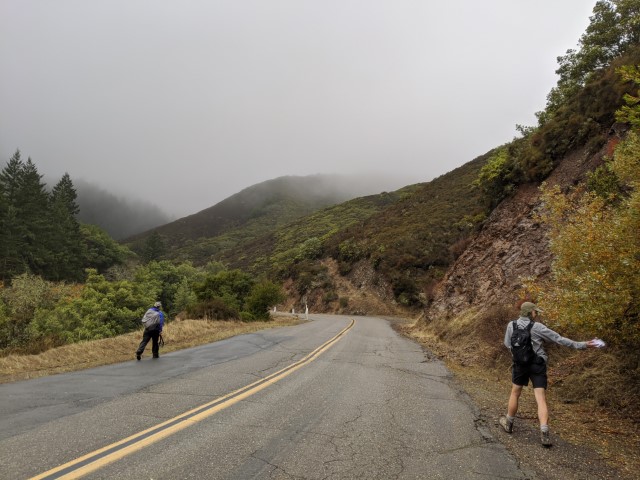 Had to walk down the road for a bit to reach new-to-INCH Liberty Trail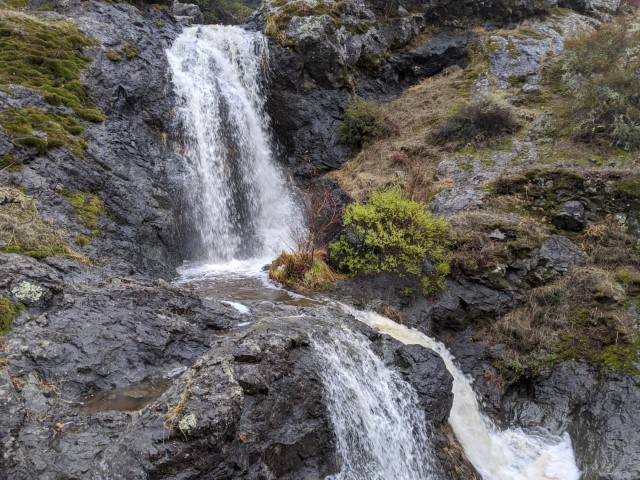 Carson Falls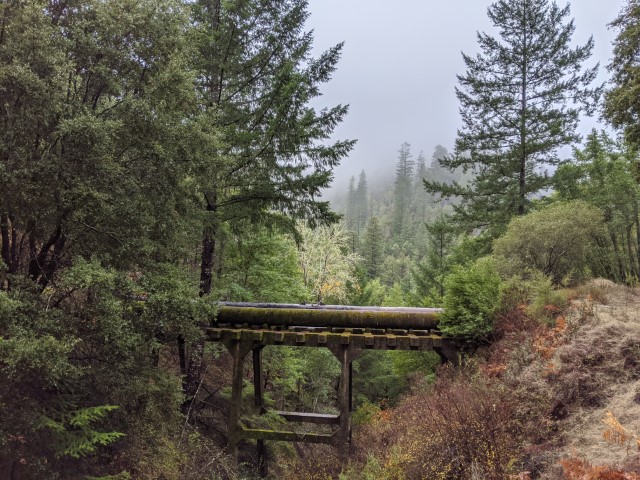 Old water pipes along Kent Pump Road have aged well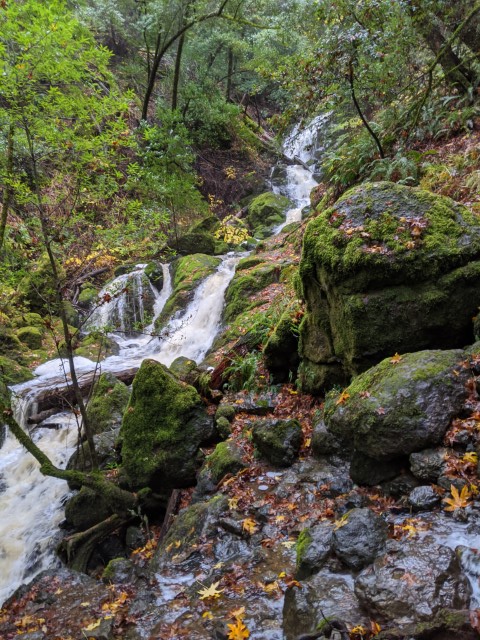 Cataract Falls #1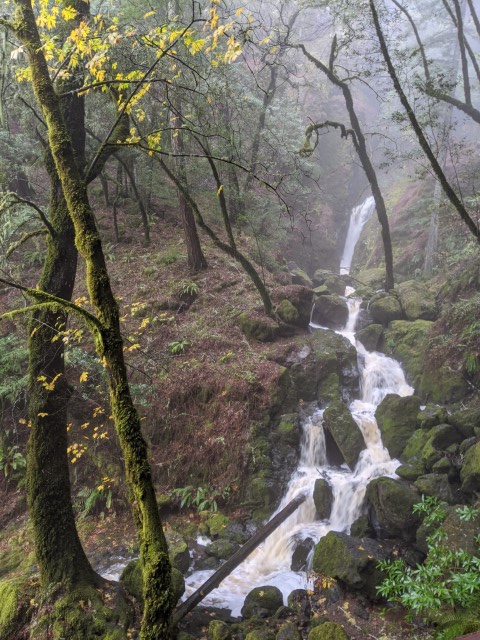 Cataract Falls #2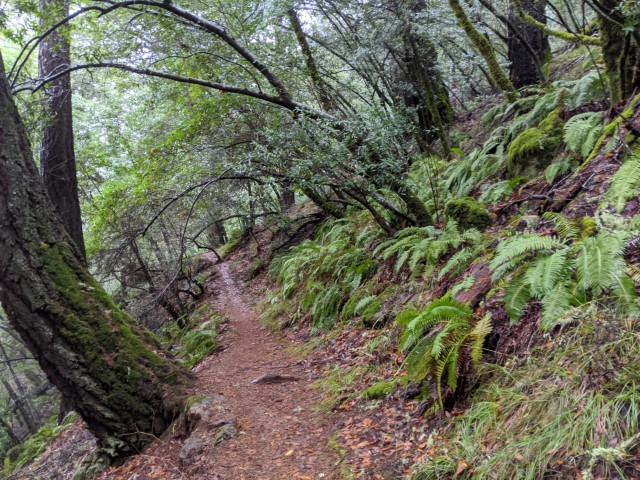 Helen Markt Trail was quite nice. . .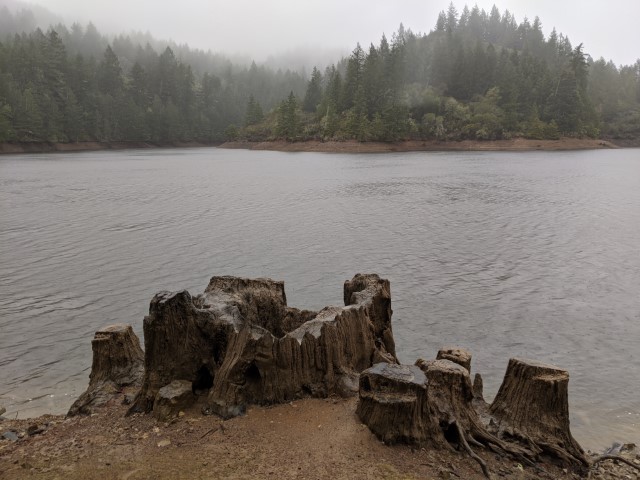 . . .and took us to Alpine Lake
Hidden Lake was pretty easy to see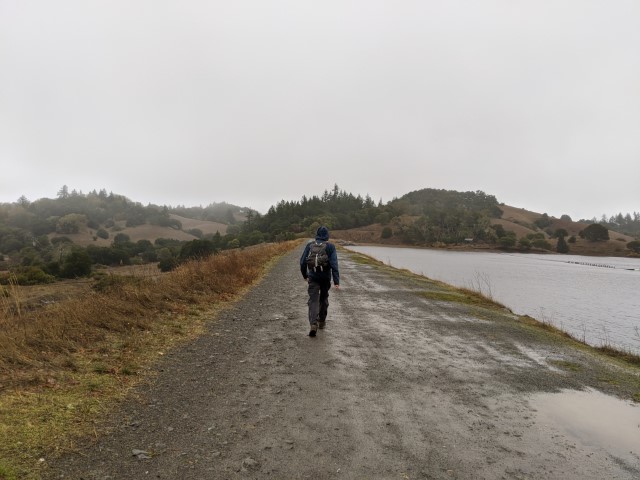 Walking along Bon Tempe Dam just before the rain started (and pictures ended)
Milestones:
George's 460th leaf







Pages maintained by Steve Walstra, Peter Saviz, and Russell Gee.
©2022 Intrepid Northern California Hikers