1207. Rose Peak (12/14/19)

Hikers (37): Alan, Bjorn, Brad, Cogsworth, Craig A, Crystal, David A, Gela, George, Giulia, Hailong, HaJo, Helen, Hong, Jeff, Jim, Manfred, Mihail, Milon, Neil B, Nohemi, Otis, Pal, Peggy, Peter, Praveen, Qi, Robert, Ross, Sarah, Shuli, Steve, Susan S, Theresa, Vicki, Yipeng, Yiqiong
Distance: 20 miles
Rating: 4 difficulty, 8 beauty
Park info: Ohlone Regional Wilderness near Sunol

Peter owes a writeup! -- Pictures by Alan, Milon, Pal, Peggy, Praveen, Qi, and Yiqiong
It was a chilly day, with high winds and temperatures in the 40s on top of the ridges, but everyone had a good time at the annual festive pre-Holiday Hike!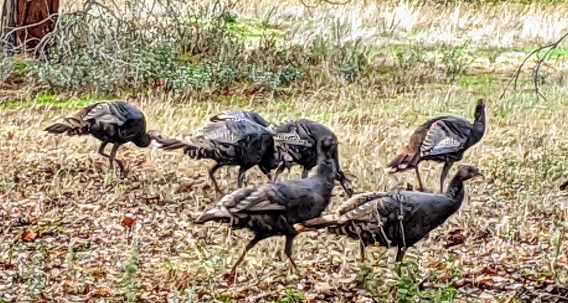 The Del Valle turkeys came out to meet the INCH turkeys
All dressed up in Red for the pre-Holiday Hike
(Note: Orange is not Red! Pink is not Red! Maroon is not Red! It's not that complicated!)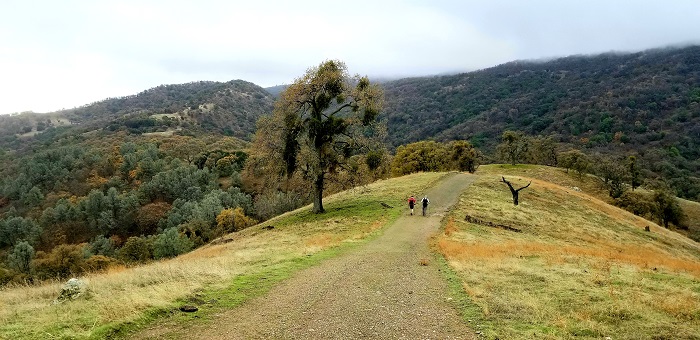 The weather was looking good on top of Rocky Ridge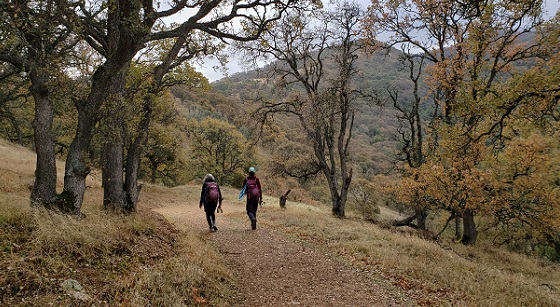 Heading down into The Gulch (no-one missed the turn this time)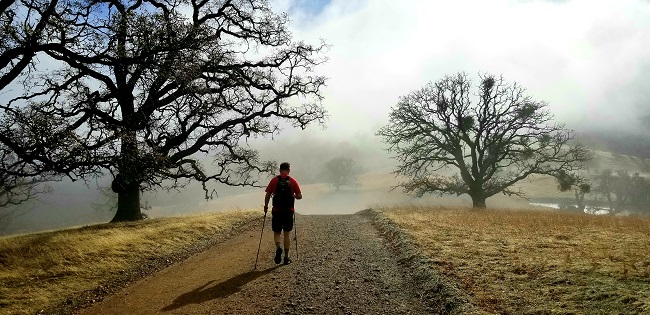 Wind and fog rolling in on the approach to Johnny's Pond at the top of the Big Burn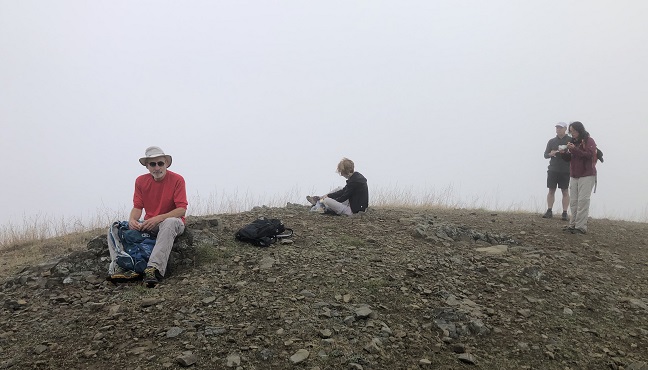 Brad looking studly in short sleeves at Rose Peak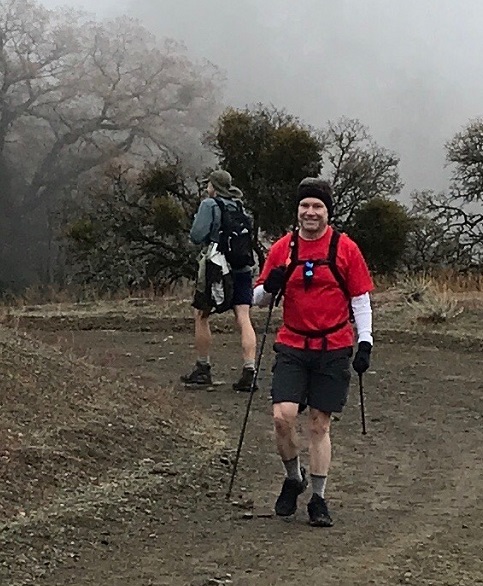 The front-runners were already heading back as the slower ones were approaching the peak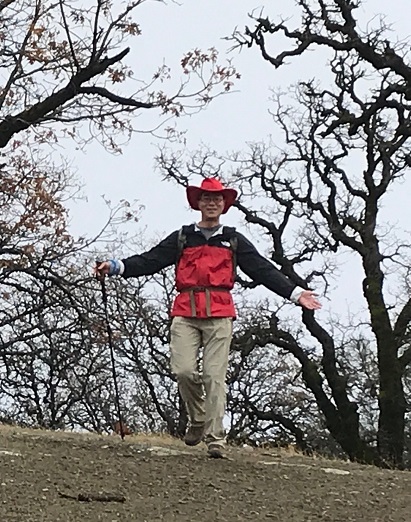 The Red Hat Cowboy was a big hit on this day!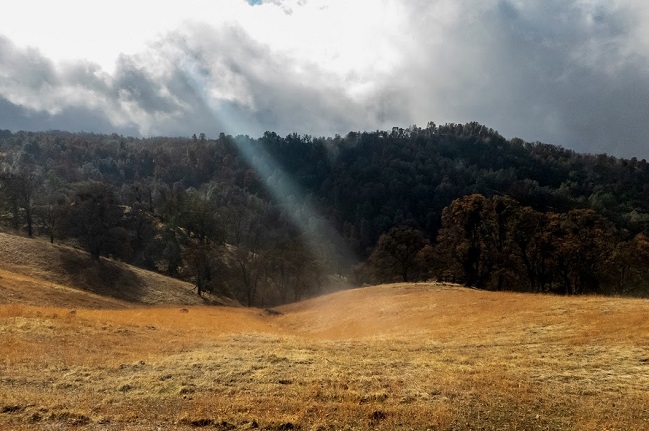 Glimmers of sunshine as we headed back down to warmer climes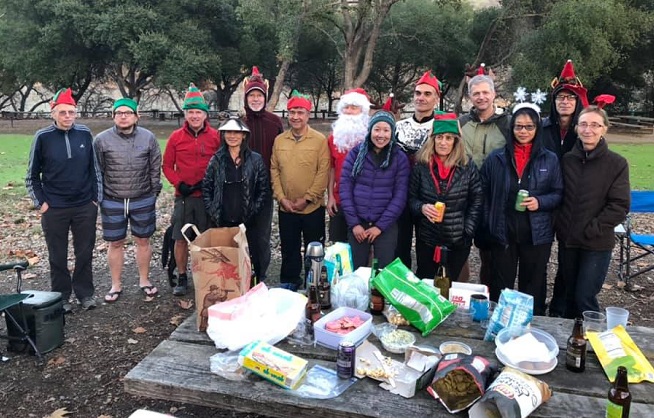 Happy Holidays from INCH!
(thanks to George for the festive accessories)
Milestones:
Manfred's 40th leaf
Praveen's 60th leaf







Pages maintained by Steve Walstra, Peter Saviz, and Russell Gee.
©2022 Intrepid Northern California Hikers