477. Rancho Cañada del Oro (11/19/05)

Hikers (19): Bruce, Carissa, Catherine F, Chester, Eugene, George, Glen, Harvey, Janice, Jinglan, Nik, Padraig, Paul, Ross, Scott, Sparky, Steve, Steve D, Tim R
Distance: 13 miles
Rating: 3 difficulty, 8 beauty
Park info: Rancho Cañada del Oro Open Space Preserve near New Almaden

Write-up by Steve -- Pictures by Glen
Eugene managed to earn a Black Leaf of Shame for being the only person to completely miss Rancho Cañada del Oro OSP (i.e. the purpose of the hike). Steve P was at the start of the hike, too, to do three or four miles of recuperative hiking. This hike also featured the 5000th hiker on a hike.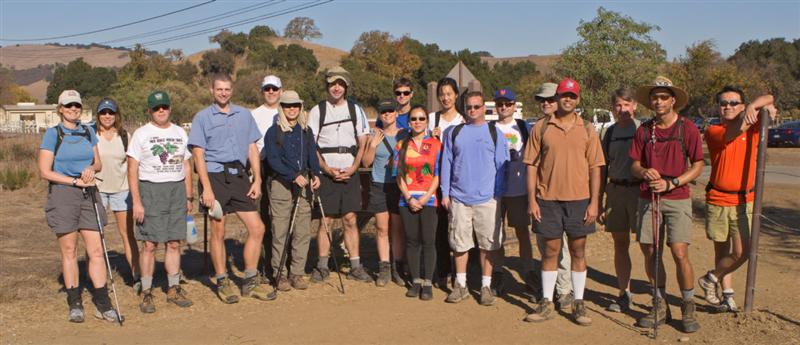 Pre-hike line-up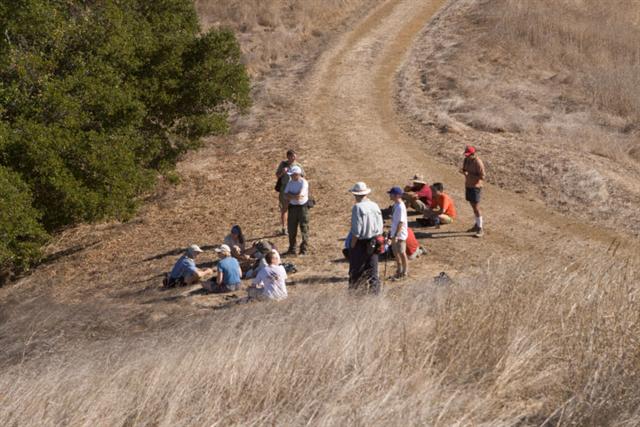 Who says we never stop for lunch?
Milestones:
George's 90th leaf
Glen's 40th leaf
Padraig's 60th leaf







Pages maintained by Steve Walstra, Peter Saviz, and Russell Gee.
©2022 Intrepid Northern California Hikers