499. Mt. Sizer (04/15/06)

Hikers (33): Asad, Blinky, Cam, Carissa, Clive, Devon, Diana, Eugene, George, Hima, Janice, Jinglan, JP, Kate, Linda L, Oliver, Padraig, Peter, Ramesh, Rich, Rick T, Ross, Rudi, Russ, Sabine, Scott, Stacy, Steve, Susan C, Walter, Wayne E, Wennie, Xun
Distance: 11 miles
Rating: 5 difficulty, 9 beauty
Park info: Henry Coe State Park east of Morgan Hill

Write-up by Peter -- Pictures by Xun and George
It poured on and off all day, but it was a great hike nonetheless, complete with a BBQ celebration afterwards. I made it up the hill in 36 minutes, and I was one of the slower ones. Great job by all the INCH crew!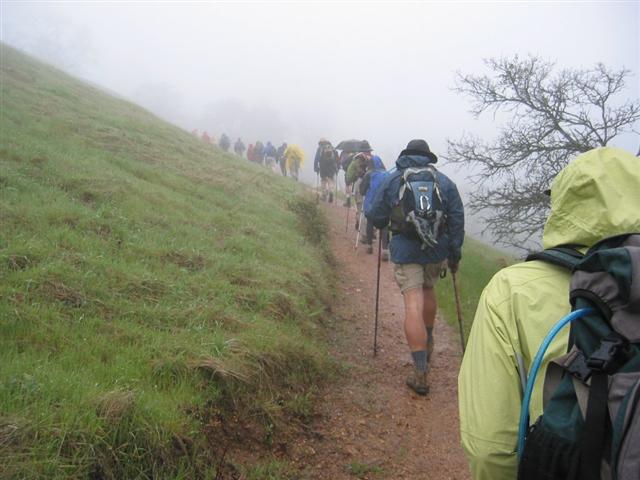 A cold, rainy morning as we started out on the trail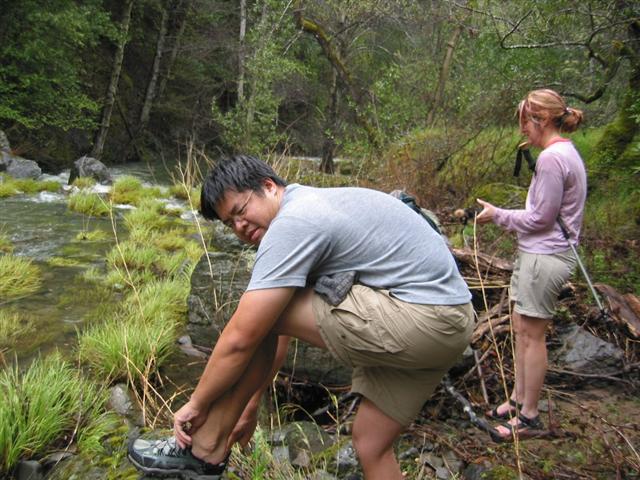 The Man assumes the position before crossing the creek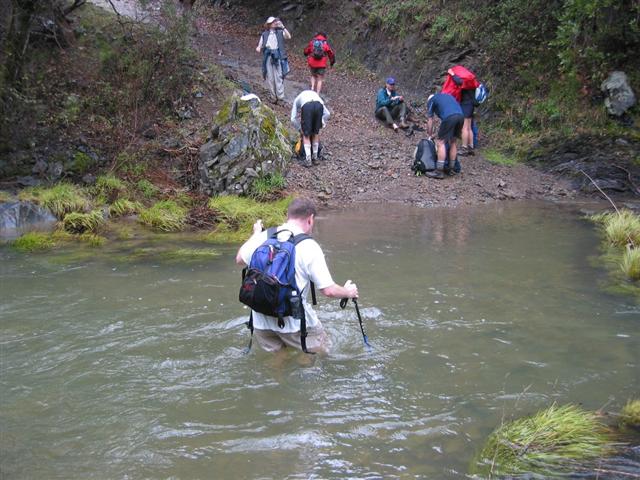 It really wasn't so bad ...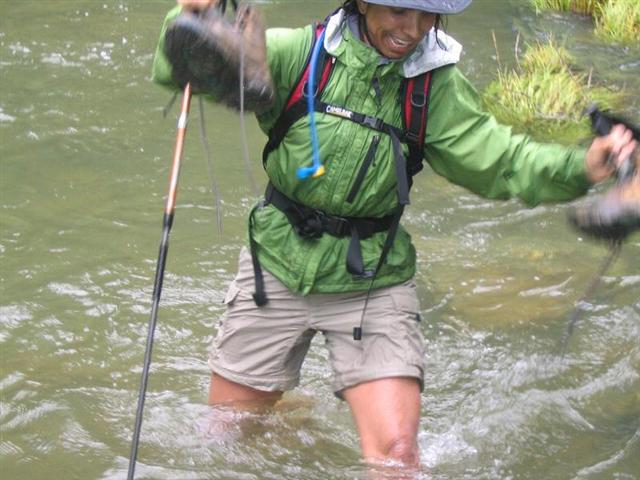 But don't tell that to Hima!
Another enjoyable gathering at the World's Tallest Bench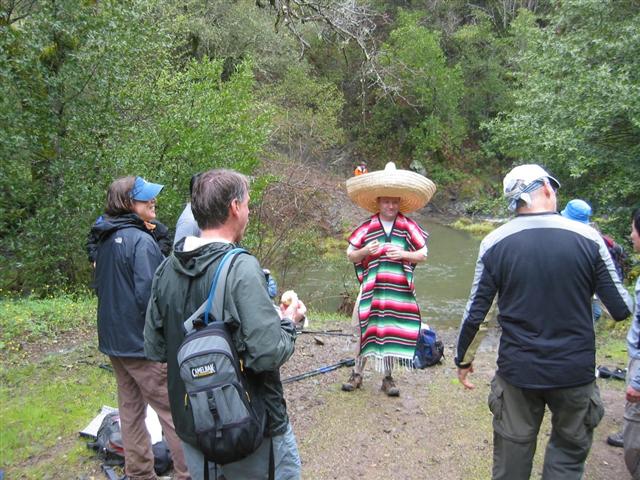 Pedro celebrates Cinco de Mayo a little early this year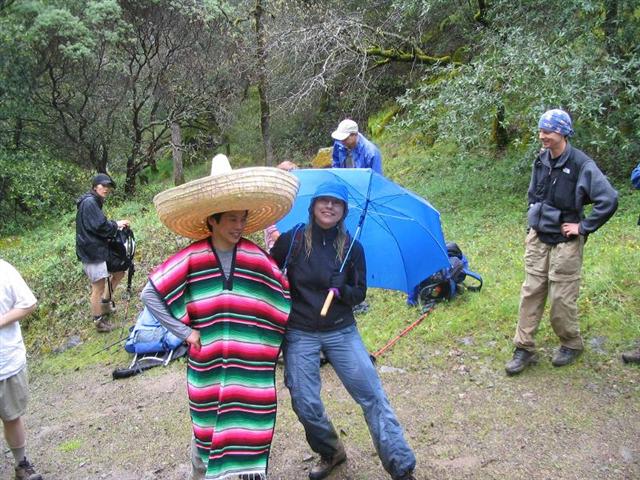 More tequila anyone???
All smiles climbing back up to HQ -- the torture will be over soon!
Special kudos to Dobby on his 300th leaf, and to all the newbies for doing well on the hike, especially Devon -- all INCHers could learn from him and practice no whining!
My thanks to George for hauling the pinata, sombrero, sarape, and all the burrito fixings up the hill and back (crazy bastard), to Chief and Chang for the tequila and all the other goodies, to The Man for putting the BBQ together, and to Chester and crew for the blowup pictures of me taking my shirt off. I am sure everyone will have nightmares thinking about it for a long time.
For more great shots of everyone crossing the creek, check out George's album.
Milestones:
Asad's 1st leaf
Cam's 1st leaf
Devon's 1st leaf
Eugene's 3rd forest
Kate's 1st leaf
Ramesh's 20th leaf
Rick T's 1st leaf
Xun's 10th leaf







Pages maintained by Steve Walstra, Peter Saviz, and Russell Gee.
©2022 Intrepid Northern California Hikers