566. Santa Cruz Mountains Loop (05/26/07)

Hikers (20): Carissa, Chester, David, George, Harvey, Helen, Hima, Janice, Linda L, Paul, Peter, Ramesh, Ross, Rudi, Sabine, Sparky, Stacy, Steve, Walter, Wennie
Distance: 36 miles
Rating: 6 difficulty, 9 beauty
Park info: Castle Rock State Park in the Santa Cruz Mountains

Write-up by Peter -- Pictures by Janice, George and Peter
Another INCH classic: a hike that was advertised as 30 miles ended up being 36 (and that's not including the extra miles logged by people taking wrong turns), people had to be rescued by car, we had search parties going in to the park after dark, and an angry ranger threatening us with misdemeanor charges and dishing out tickets left and right.
Multiple folks, including yours truly, did a Blair Witch loop from the start of the Saratoga Toll Road below Waterman Gap only to end up back at the same place a mile later. Adding in a few other places where Dave and I went searching for the Toll Road brought our mileage up to 39 for the day. If it hadn't been so damn dark at the end, I would have done a side trip to Castle Rock just to push it over 40 and not have to do the Point Reyes hike (wouldn't that have made the ranger happy?)!
Additional details to be added later ... in the meantime, here's all the misery summarized in tabular form.
By the way, the new INCH record for distance will only stand for 3 weeks. Wait to see what happens at Point Reyes!
Post-hike news: Everyone survived! Special thanks to all, especially Padriag, for helping make sure everyone made it back OK.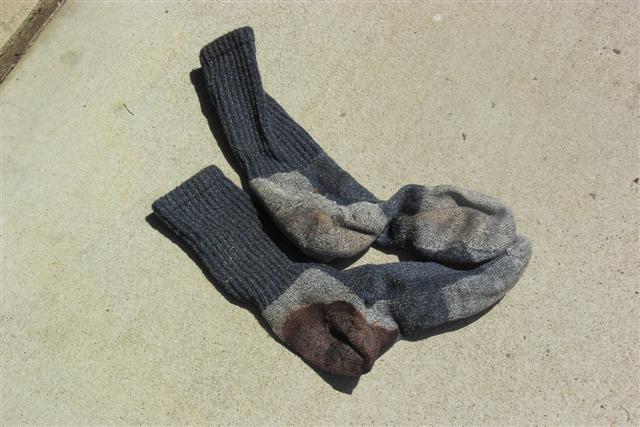 The bloody aftermath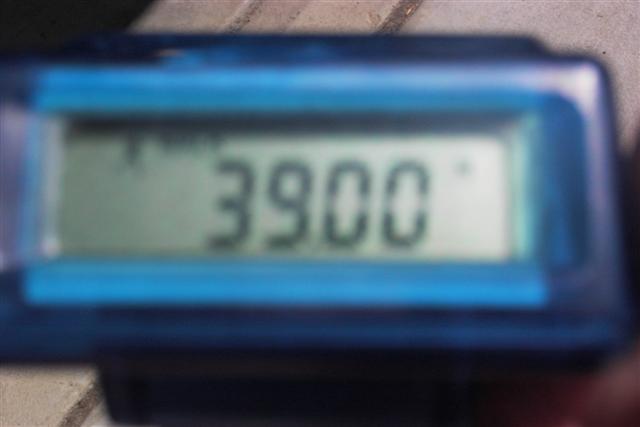 I didn't fudge the numbers -- exactly 39 miles!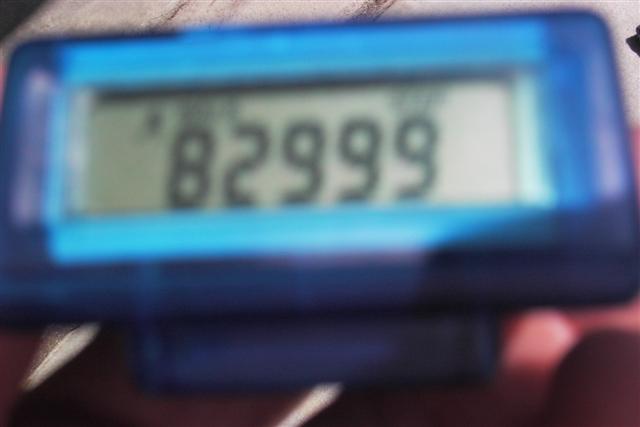 I should have walked one more step
The money goes to the parks, so I don't feel so bad
Milestones:
Janice's 150th leaf
Walter's 60th leaf







Pages maintained by Steve Walstra, Peter Saviz, and Russell Gee.
©2022 Intrepid Northern California Hikers