590. Mine Hill Loop (11/10/07)

Hikers (19): David, Edita, Eric F, Hima, Iyad, Janice, Jeff, Matthew, Nancy, Paul, Peter M, Ross, Russ, Sarah, Scott, Sparky, Steve, Tom B, Walter
Distance: 13 miles
Rating: 3 difficulty, 7 beauty
Park info: Almaden Quicksilver County Park in south San Jose

Russ owes a writeup! -- Pictures by Janice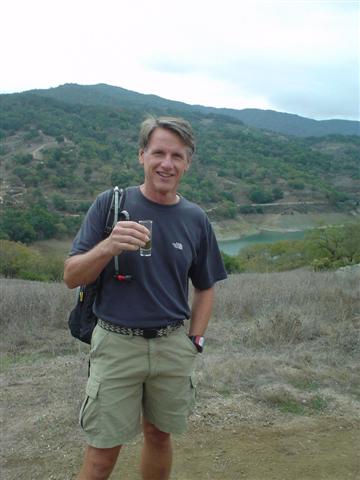 Another victim of the INCH 151 tradition.
Milestones:
Nancy's 60th leaf
Ross's 151st leaf (and shot)
Tom B's 10th leaf







Pages maintained by Steve Walstra, Peter Saviz, and Russell Gee.
©2022 Intrepid Northern California Hikers