751. Boccardo Trail (11/13/10)

Hikers (34): Alan B, Arlene, Ben W, Bill R, Carissa, Chester, Chris, Diane, Diego, George, Guillermo, Hans, Iris, Jane K, Janice, Karl, Linda L, Mark F, Mike, Moe, Padraig, Peter E, Pratibha, Rachel, Robert, Ross, Ryan S, Sarah, Scott, Shuli, Steve, Sue, Wennie, Yipeng
Distance: 12 miles
Rating: 2 difficulty, 8 beauty
Park info: Alum Rock Park in East San Jose

Write-up by Steve -- Pictures by Karl
34 people signed up; 34 people showed up (eventually).
1-2-3 INCH!
The route up to Boccardo probably made a lot of people wonder why it was only a 2, but once that peak is bagged, the hike is easy and surprisingly enjoyable. INCH had never taken the farthest piece of Penitencia Creek/South Rim before. Not sure why, as this was a nice section and adds another mile to the park. The topographical maps (and on-line lore) mention waterfalls even farther back, but the trail has been closed off for over 20 years. Hmmmm. Unlike Boccardo, the switchbacks up to South Rim take you so gently to the top that you barely notice the uphill.
After that, it was back to the parking lot. We had shirts printed for the last hike (#750), and I had several to distribute after the hike, but those plans were thwarted for several reasons too boring to relay. Long story short, nice easy hike!

70% of the group atop Boccardo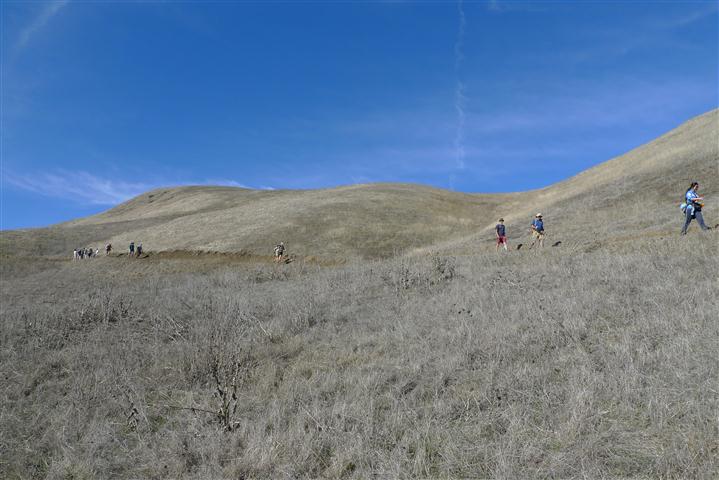 Boccardo Open Space has lots of elevation, but not much green. . .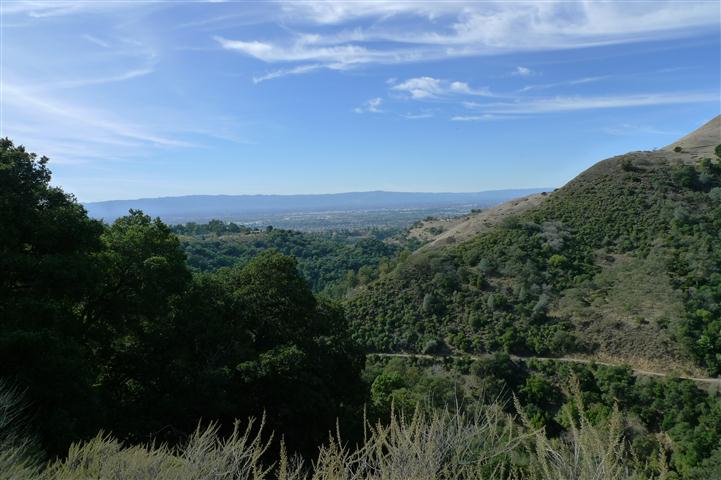 . . .for that, you need to return to Alum Rock
Milestones:
Ben W's 1st leaf
Jane K's 1st leaf
Pratibha's 1st leaf
Robert's 40th leaf
Ross's 240th leaf







Pages maintained by Steve Walstra, Peter Saviz, and Russell Gee.
©2022 Intrepid Northern California Hikers