799. Monument Peak (10/08/11)

Hikers (15): Chris, David, George, Hans, Helen, Jeff, Karl, Kendra, Mike, Peter, Peter M, Sarah, Shuli, Sophie, Suzie
Distance: 9 miles
Rating: 2 difficulty, 8 beauty
Park info: Ed R. Levin County Park in the Milpitas foothills

Write-up by Peter -- Pictures by Karl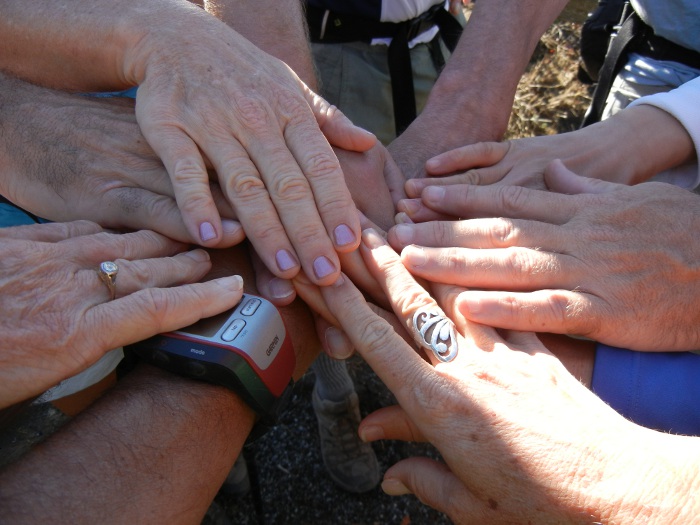 Helen models the new fashion standard for INCH hikes -- manicures are now required for all the ladies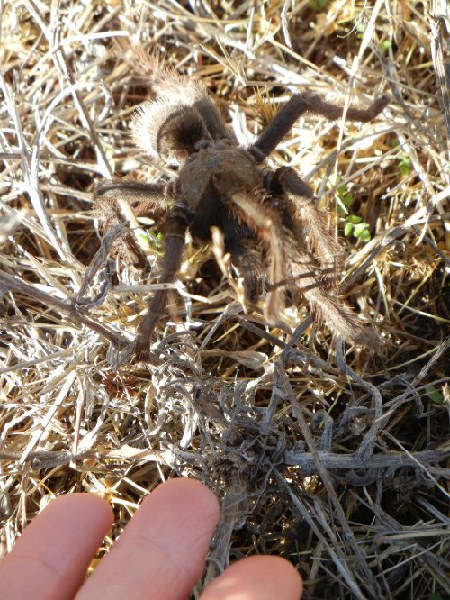 George finds a furry friend on the trail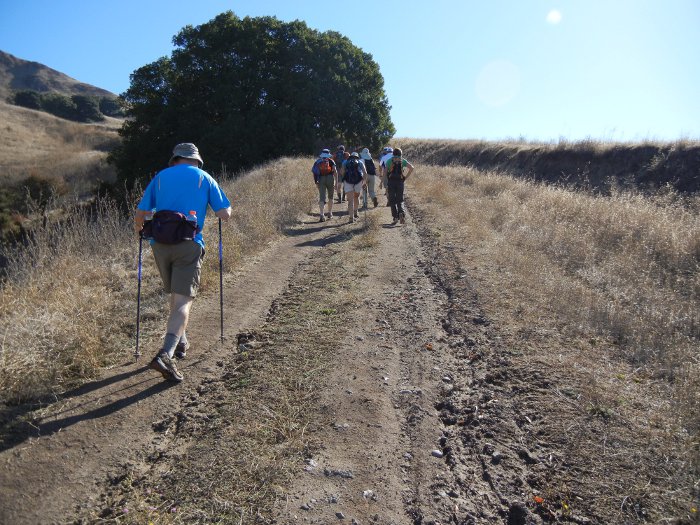 There was actually some decent hiking to do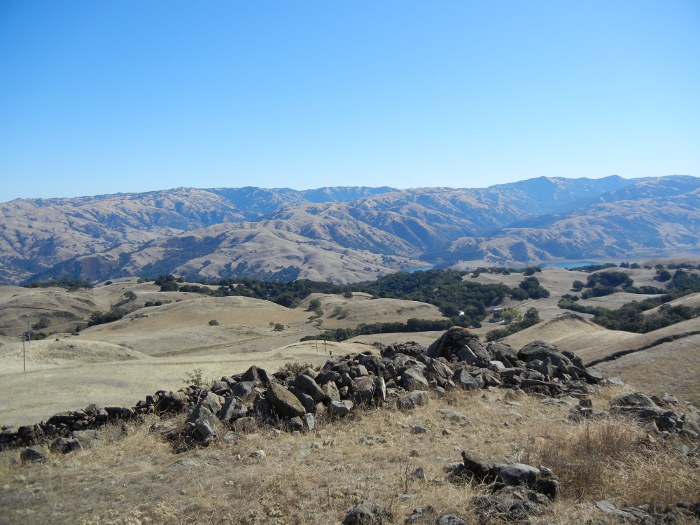 Nice view from the top -- the midweek rain had cleared up the air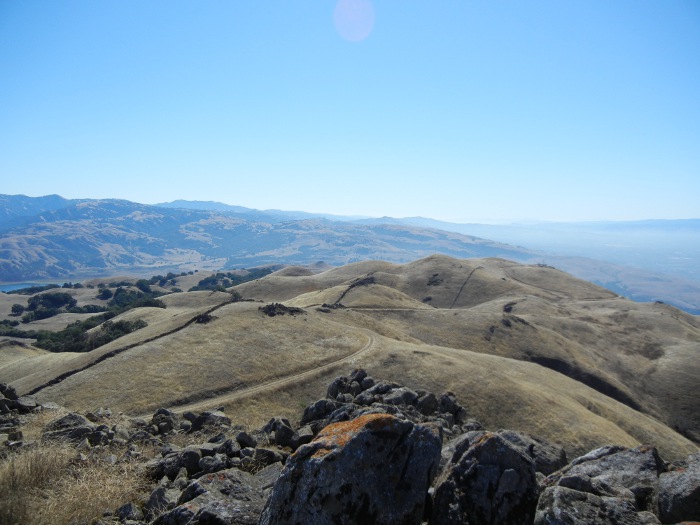 Looking for stragglers ...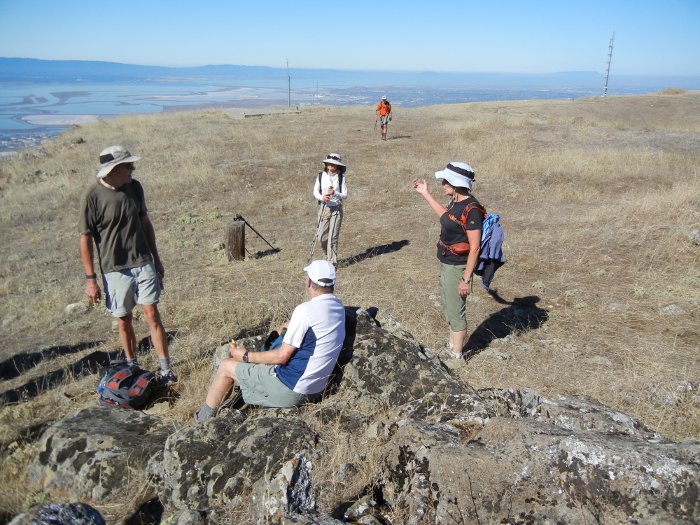 Dave & Co. took a little detour on the way up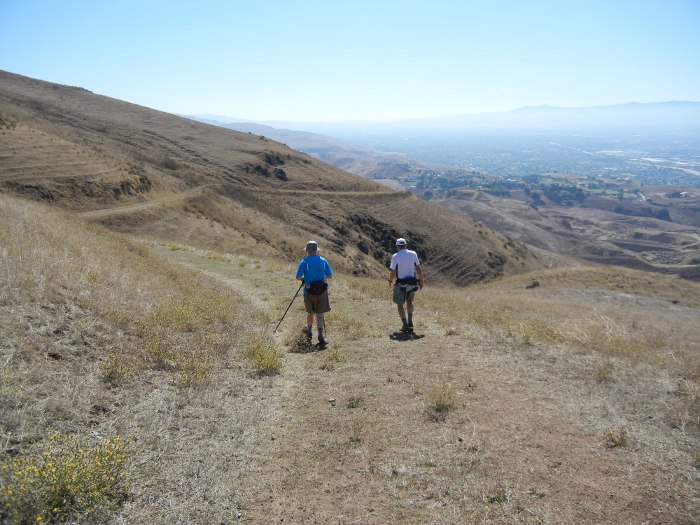 Time for beer -- let's go home!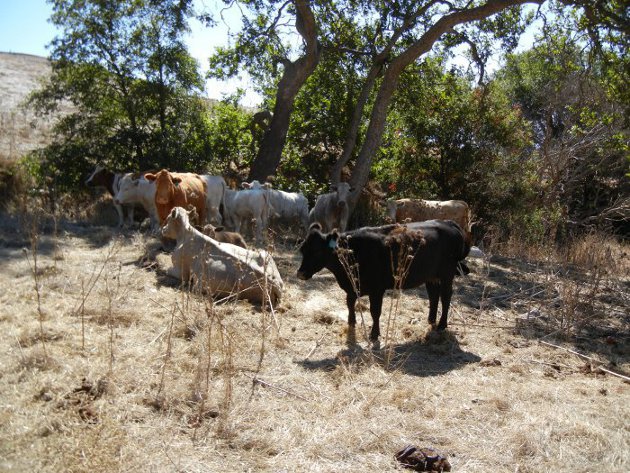 They were sad to see Russ was not with us today
Beautiful day, soft footing, no shiggy ... it made for an easy hike. So easy that a bunch of people bailed out at the last minute, and most of the group decided to do some extra miles to Mission Peak just to make it interesting. After that diss, I had to downgrade it to a Level 2.
Interestingly, the easiness did not prevent some people from getting lost. How do you lose Monument Peak on a clear day? And how do you lose the way to Mission Peak despite having gone there 1000 times? I guess this is an INCH hike after all.
No doubt Steve will come up with something appropriately challenging for next week.
Milestones:
Chris's 30th leaf
Shuli's 50th leaf







Pages maintained by Steve Walstra, Peter Saviz, and Russell Gee.
©2022 Intrepid Northern California Hikers