827. South Wilderness Loop (04/21/12)

Hikers (20): Chinyet, David, George, Giulia, Harvey, Helen, Jacques, Jeff, Kathryn, Kirk, Milon, Peter, Peter E, Robert, Ross, Rudi, Russell, Sabine, Sophie, Yipeng
Distance: 13 miles
Rating: 5 difficulty, 9 beauty
Park info: Pinnacles National Monument south of Hollister

Write-up by Peter -- Pictures by Robert and Helen
By the numbers:
8: Pig Fence Virgins -- Giulia, Harvey, Jacques (INCH newbie!), Kirk, Milon, Russell, Sabine, Yipeng
1: Pig Fence Slut/Tramp -- Peter Ei, who had previously hiked the Pig Fence with Another Group That Shall Remain Nameless
4: South Peak Baggers -- Kirk, Milon, Yipeng, Jeff (but no watermelon this time)
20: Dehydrated Bastards -- pretty much everyone ran out of water (Helen drank unfiltered water straight out the reservoir, and Harvey got a bottle of water from a stranger)
8: Short-Cutting Bastards -- David, Jacques, Kathryn (good negotiator), Peter Ei, Robert, Rudi, Russell, and yours truly (only because I didn't want to keep my carpool waiting; that's my story and I'm sticking to it)
1: Long-Cutting Bastard -- Rudi, who missed the turn for the Pig Fence, and ended up bush-wacking cross-country to intercept the Fence somewhere near Hill 3, thus actually making the hike even more difficult for himself!
1, 2, 3 ... INCH!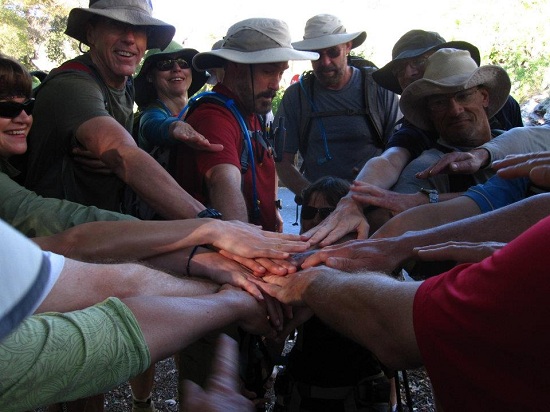 Let the fun begin!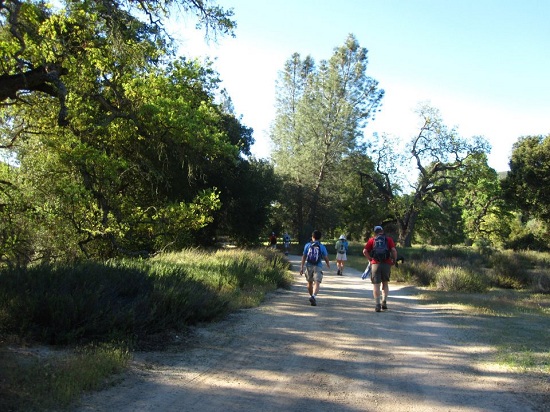 Heading towards the South Wilderness in the early light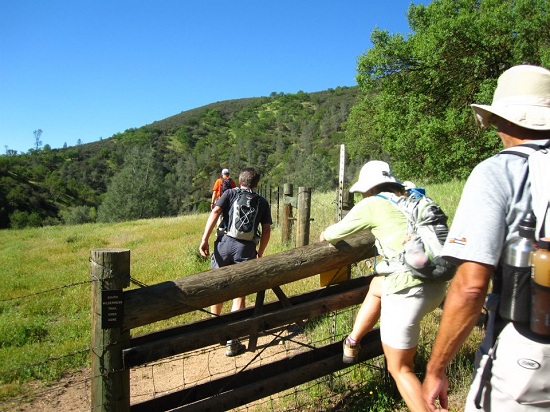 Hopping the fence ...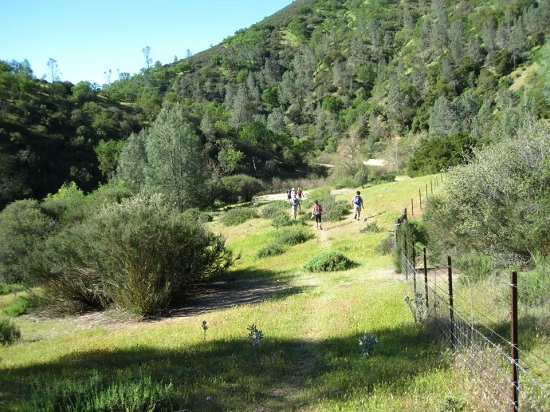 ... and down towards the creek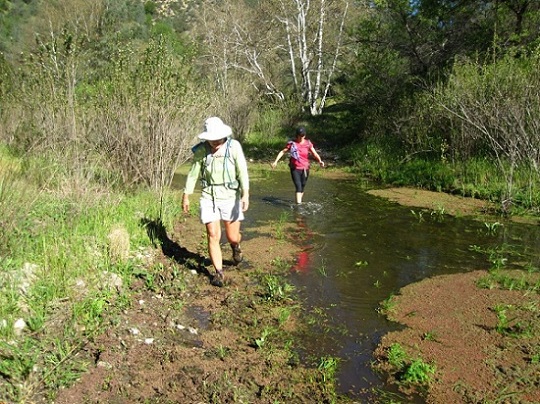 Sometimes it's better to just walk through the muck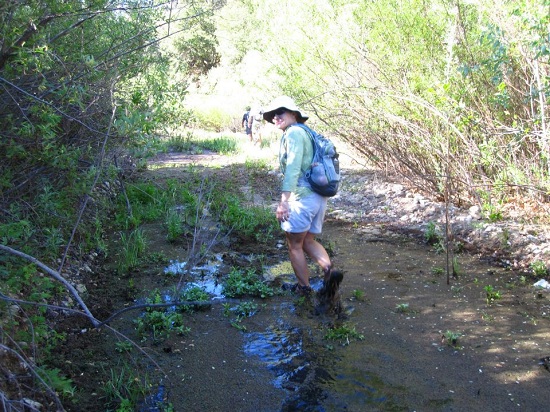 Helen's just lovin' it!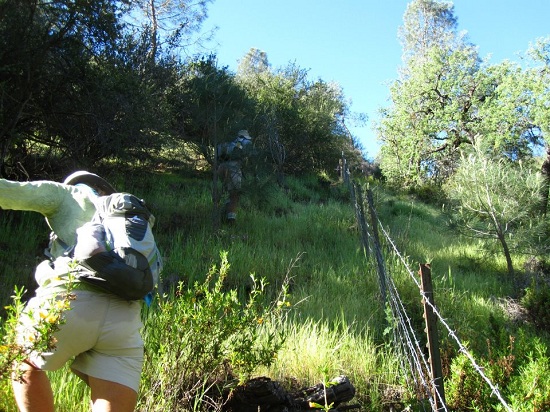 After 5 miles, we finally start up the Pig Fence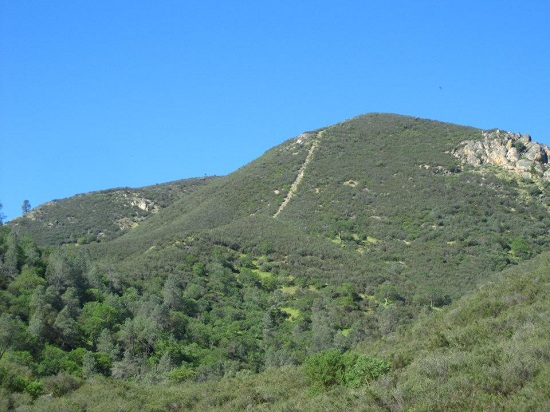 Oh shit!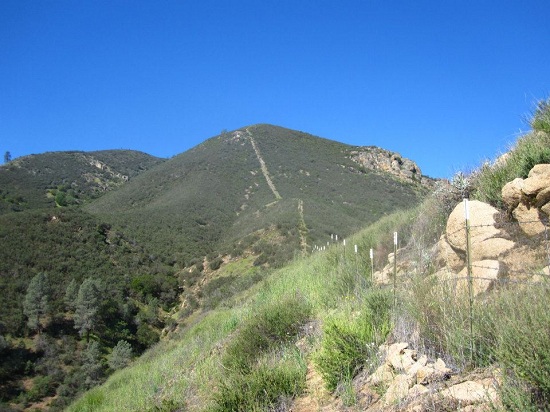 And there's more!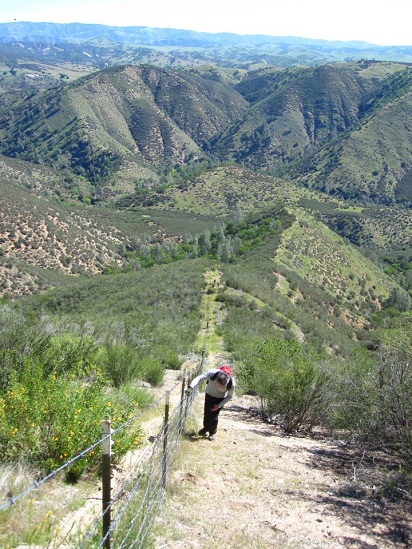 Looking down from near the top of Hill 3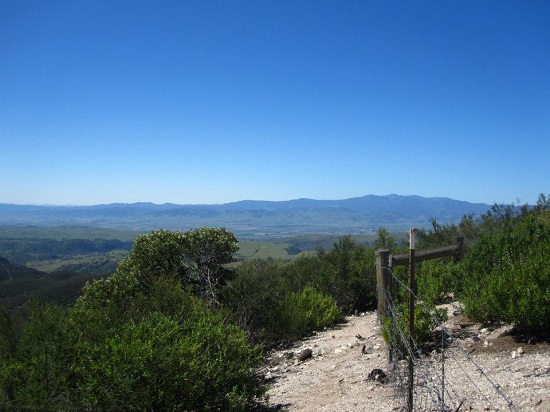 Finally it flattens out for a bit and you can actually enjoy the view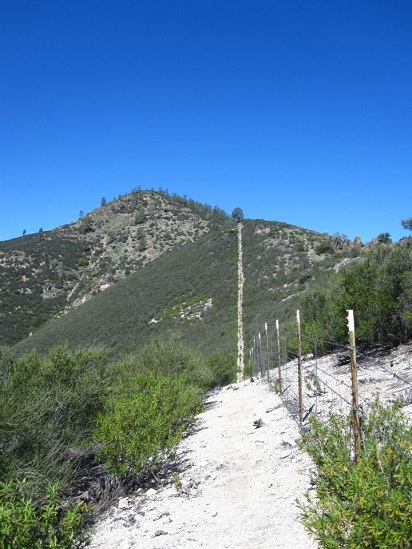 But then there's more torture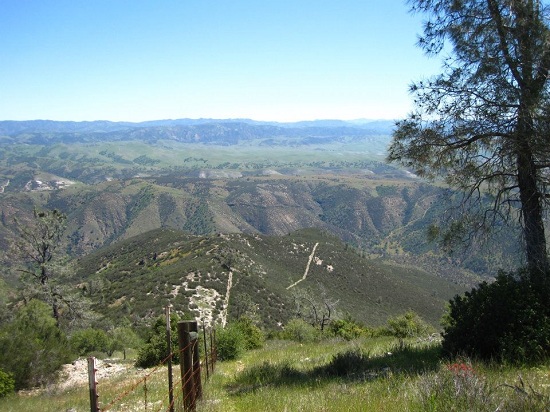 Near the top of Hill 5 -- we came from down there??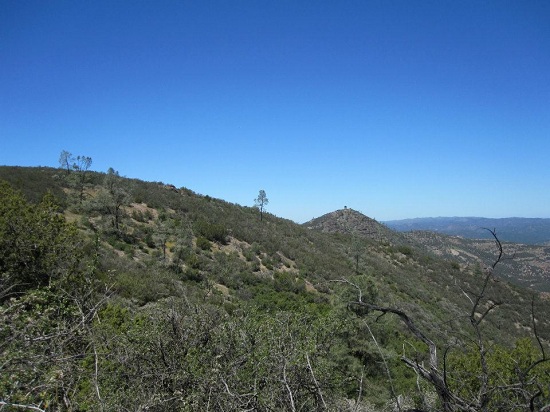 Our destination -- North Chalone Peak -- so close and yet so far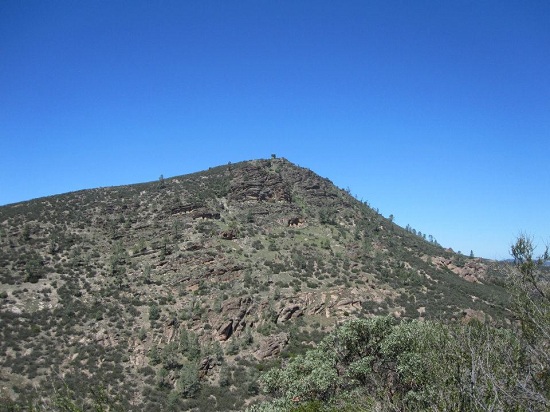 Of course, the trail drops you down first and makes you work your way back up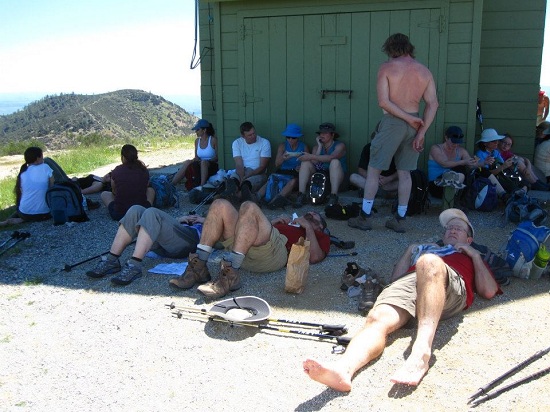 When you finally crawl to the top, your reward is a shirtless fat guy waiting for you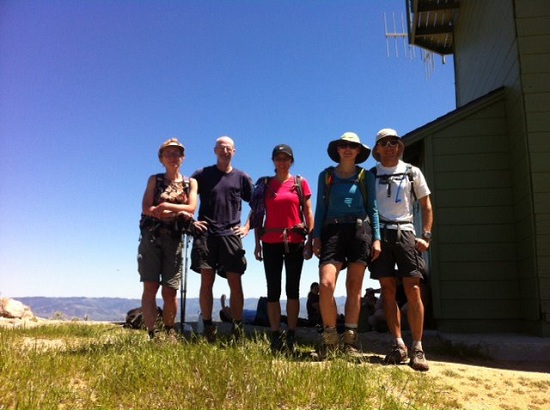 Virgins no more!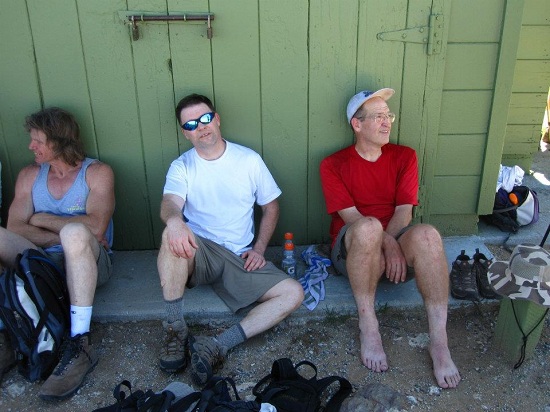 Thigh cramps -- ouch, ouch, ouch!!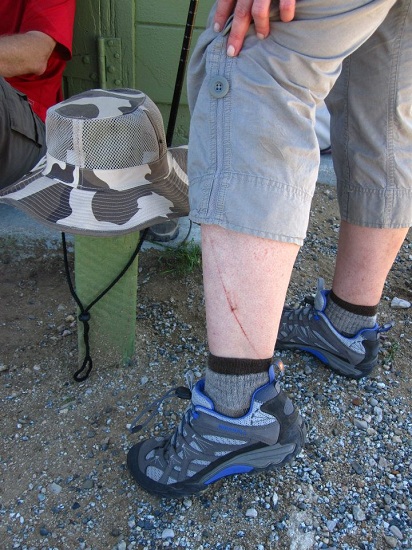 The Pig Fence showed Kathryn a good time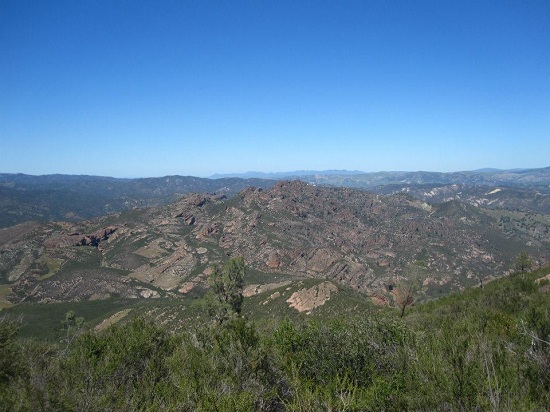 The intrepid ones will go back down and then up to the High Peaks from here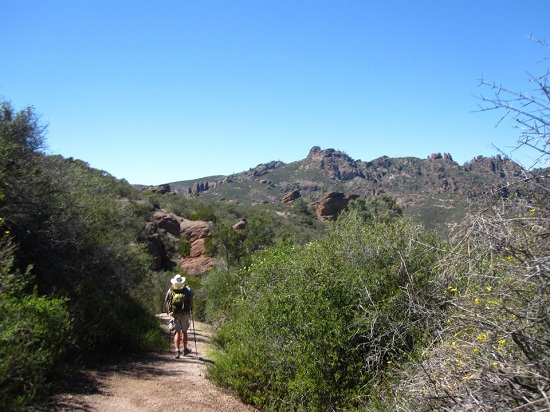 Destination in sight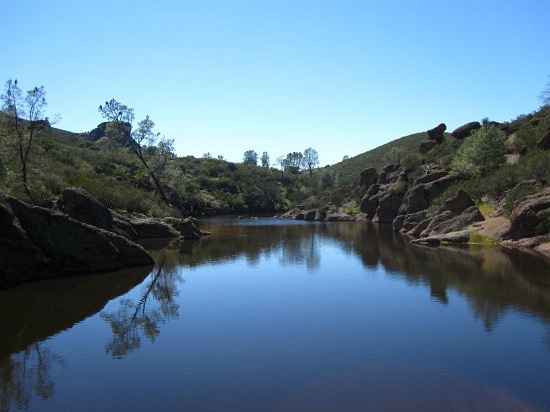 Sooooooo tempting to call it a day at the reservoir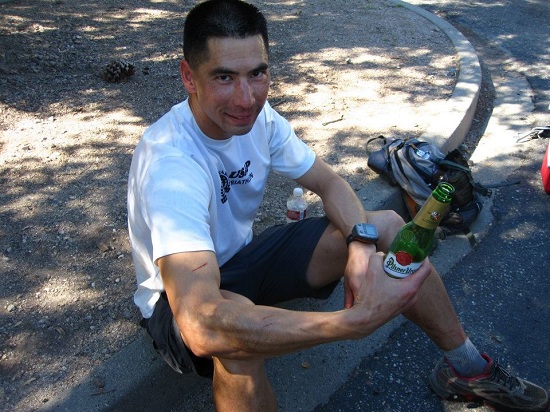 Harvey earned that cold one, along with a few scratches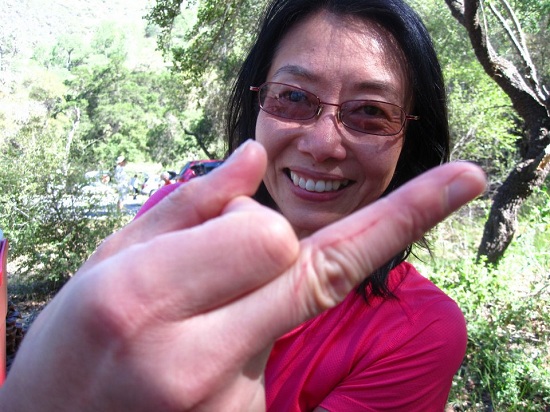 We missed you Steve!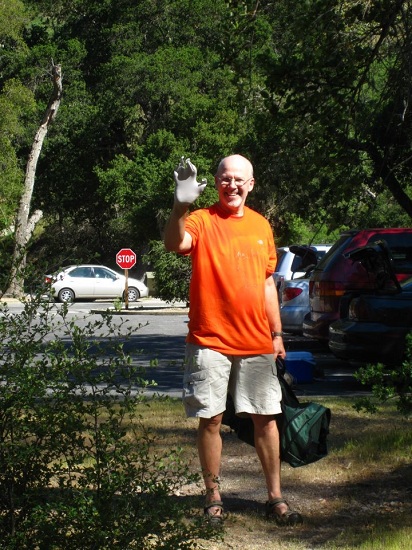 George was waiting for me with his latex glove, but I already gave generously at The Fence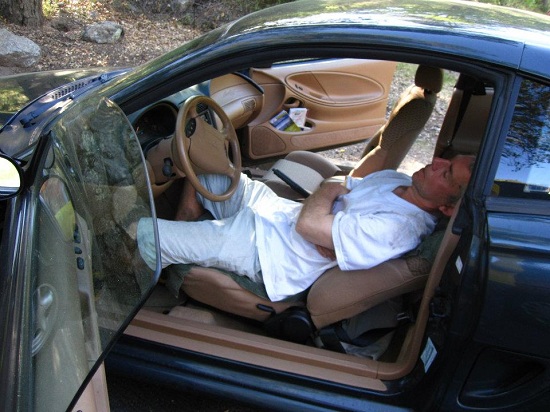 Hard day at the office for Rudi
For the full set of pix, check out Robert's album.
Milestones:
David's 310th leaf
Harvey's 120th leaf
Jacques's 1st leaf
Kirk's 40th leaf
Sophie's 60th leaf







Pages maintained by Steve Walstra, Peter Saviz, and Russell Gee.
©2022 Intrepid Northern California Hikers