829. Cull Canyon to Ramage Peak (05/05/12)

Hikers (18): Alan, Carissa, Chinyet, Chris, Hailong, Iris, Jeff, Karl, Kirk, Peter M, Ross, Russell, Sarah, Shuli, Sophie, Stacy, Steve, Wendy
Distance: 24 miles
Rating: 5 difficulty, 9 beauty
Park info: Cull Canyon Regional Recreation Area near Castro Valley

Write-up by Steve -- Pictures by Karl and Iris
Now this is a good hike:
24 people started.
18 made it to Ramage Peak.
14 made it back to the start.
Hiker notes:
Gold star to Alan, Kirk, and Shuli for retrieving the four who exited at the Chabot Staging Area.
Honorable mention to Gloria, who brought Mexican beer and limes (and salt) to celebrate Cinco de Mayo--and then did a short hike with her friend and left the beer.
Honorable mention to Thomas and Angelika, who replaced all the beer we didn't finish from Gloria with Spatan Optimator. You guys are welcome to do partial versions of my hikes any time!
Less than honorable mention to Helen, who ditched the hike early to make sure she could attend an easier hike.
A nod of wisdom to newbie Lindy, who wasn't prepared for the magnitude of the hike, and turned back early.

The EBMUD maps leave a lot to the imagination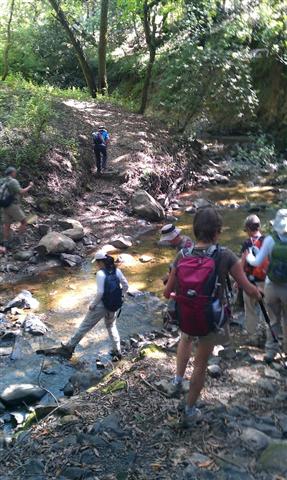 Many would later long for some cool water like this.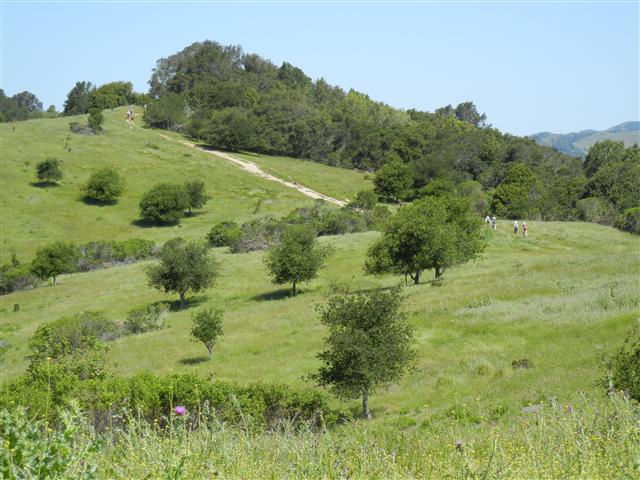 Cull Canyon segment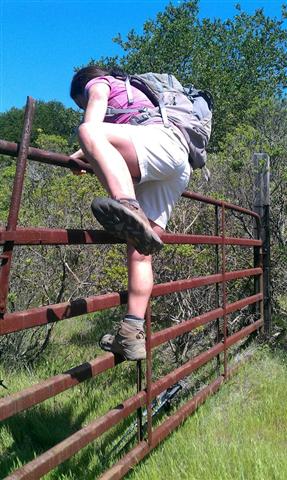 If you took the right route, this was unnecessary!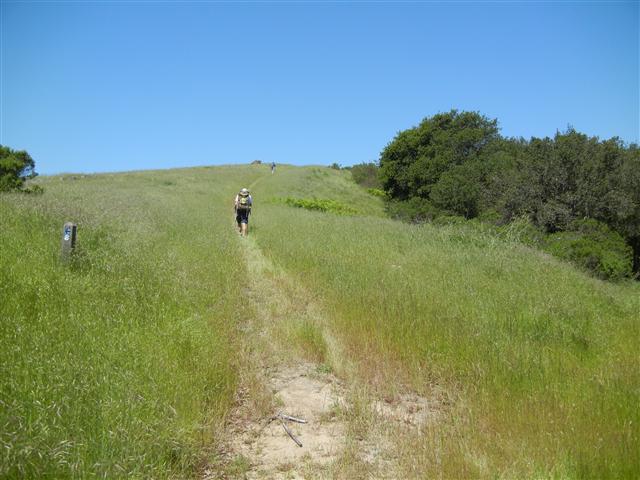 Note the blue sign pointing left. That's where the real trail goes. . .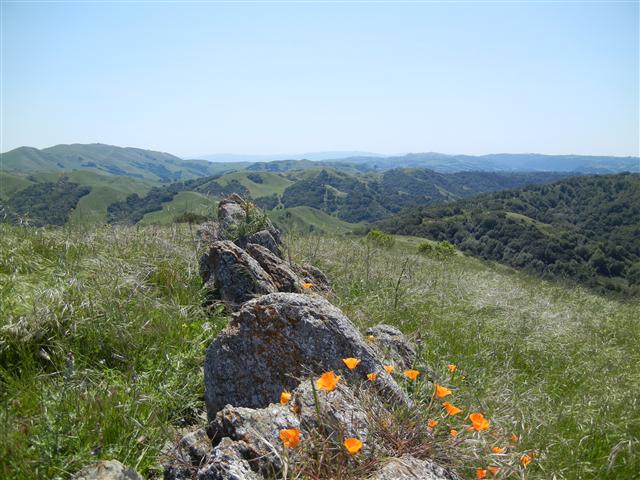 . . .but if you went that way, you'd miss flowery Dinosaur Ridge.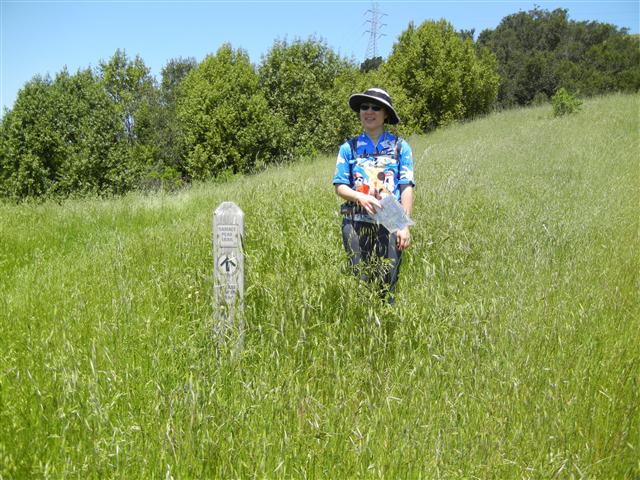 Some of the trails were a bit overgrown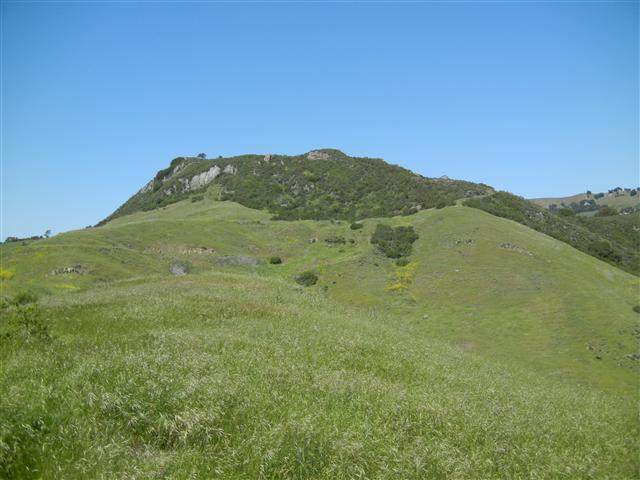 Mighty Ramage Peak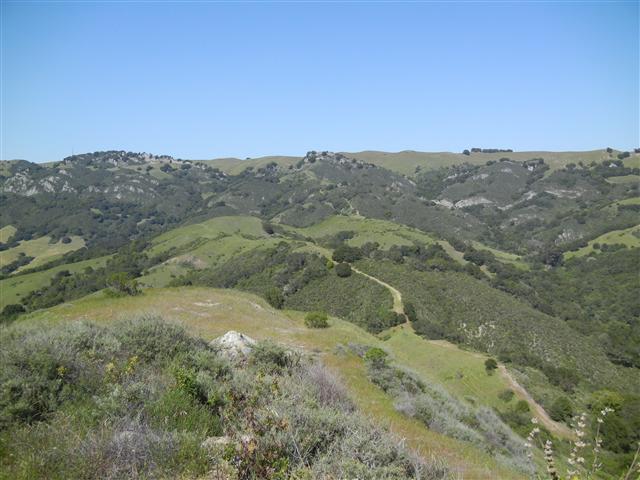 Las Trampas from Ramage Peak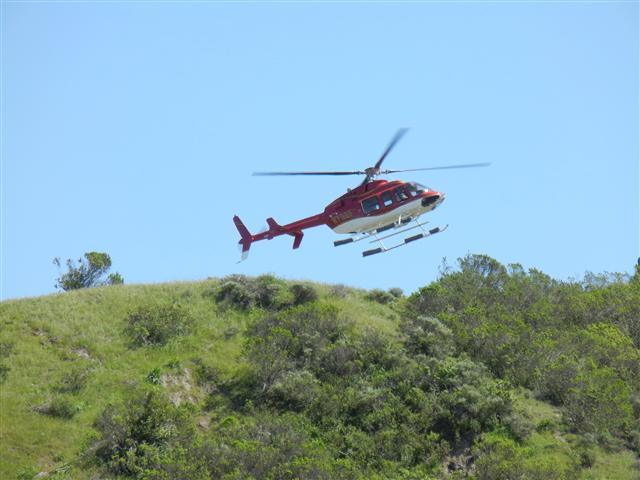 No matter how much we waved, the helicopter wouldn't pick us up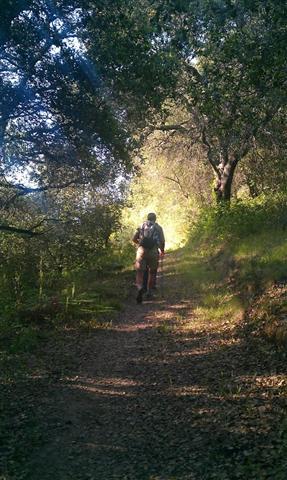 The upshot of going slow is better late-day lighting effects
Milestones:
Shuli's 70th leaf
Stacy's 90th leaf







Pages maintained by Steve Walstra, Peter Saviz, and Russell Gee.
©2022 Intrepid Northern California Hikers