830. Maguire Peaks Loop (05/12/12)

Hikers (28): Alan, Angelika, Arun, Bharati, Brendan D, Bruce, Carissa, David, George, Gloria, Harvey, Iris, John, Karl, Kathryn, Nik, Peter, Peter E, Philippe, Ross, Sabine, Sarah, Sophie, Stacy, Steve, Suzie, Thomas, Tiffany
Distance: 13 miles
Rating: 3 difficulty, 8 beauty
Park info: Sunol Regional Wilderness in Sunol

Peter owes a writeup! -- Pictures by Alan, Karl, and Stacy
Honorable mention to Mike for going up Flag Hill before the heat got the better of him. Wise man!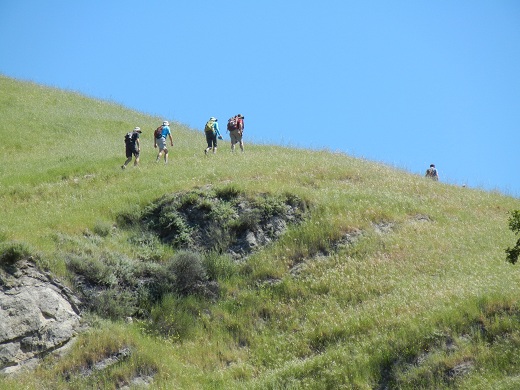 Heading up Flag Hill on a hot morning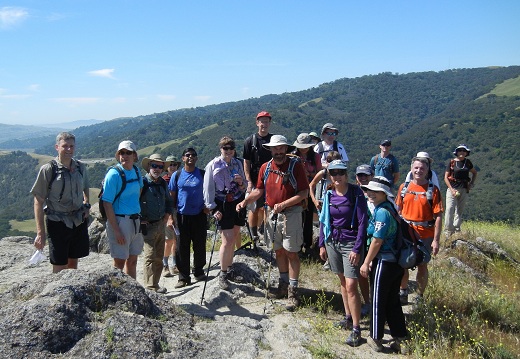 Say cheese! And happy birthday to David.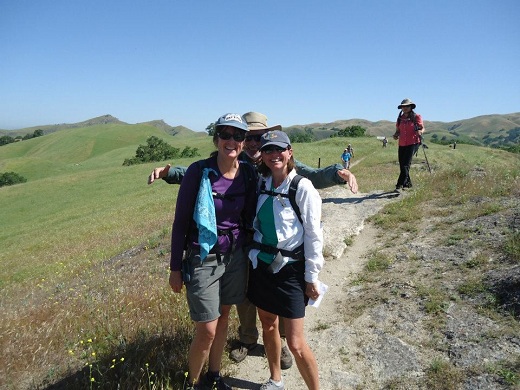 Those wacky INCHers!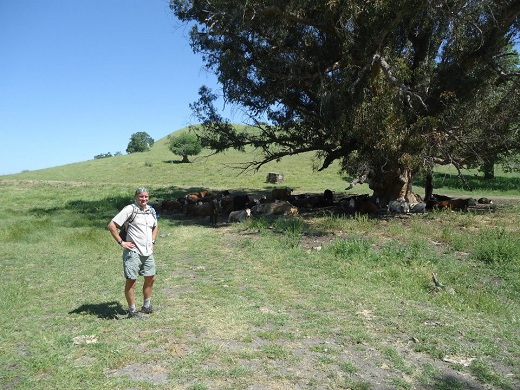 Karl hangs out with The Man's buddies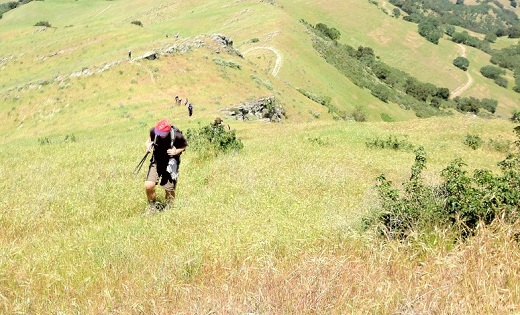 Birthday Boy slogs up Maguire Peak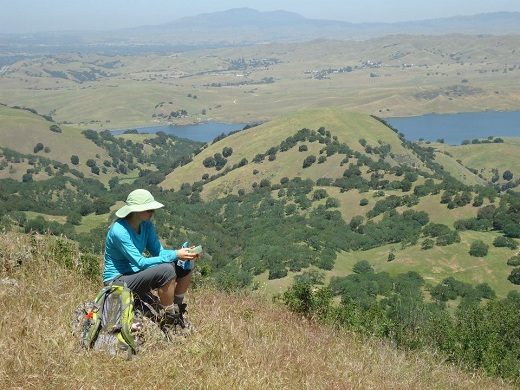 Sabine had already been there for hours -- it's lonely at the top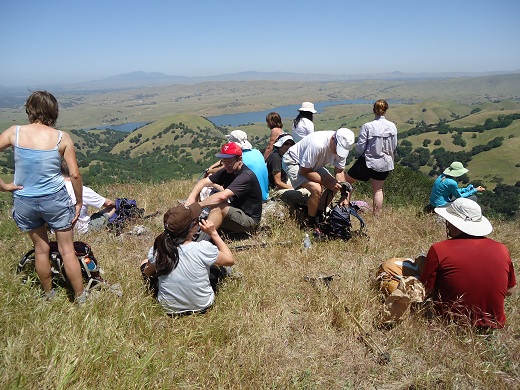 Lunch at the top (as soon as George can sit his ass down!)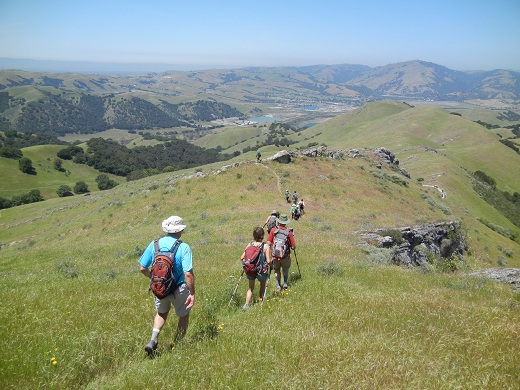 Heading back down to beer!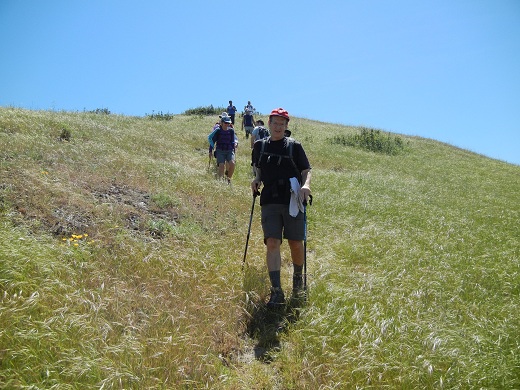 David doesn't look a day over 70
Some short-cutters (ahem!) got a chance to check out the JB Ranch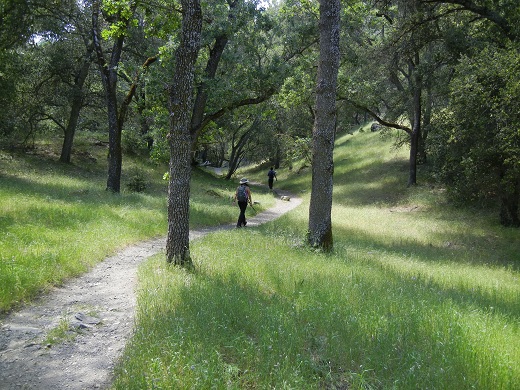 Smelling the finish line ...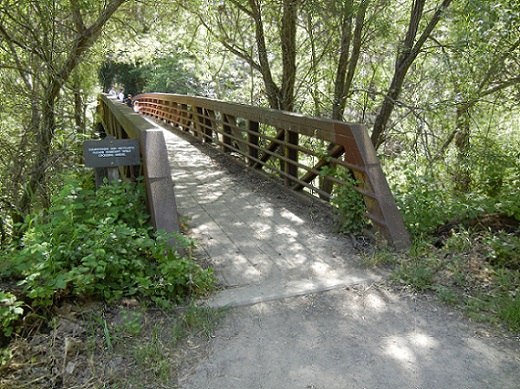 When you get to the bridge, it's all over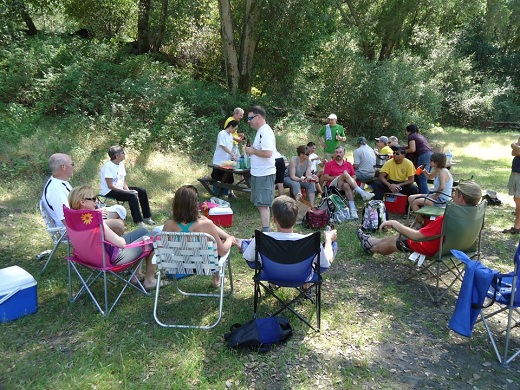 Why we hike
Most people did the "Sarah Trail", coming off the backside of Flag Hill to Welsh Road. Very nice (even though my knee took a beating)! Karl didn't want a repeat of last week's crapfest, so he wisely stuck to the official trail, with Stacy and Nik. It's all good!
Milestones:
Arun's 1st leaf
Bharati's 10th leaf
Kathryn's 20th leaf
Nik's 40th leaf
Philippe's 1st leaf
Sabine's 170th leaf







Pages maintained by Steve Walstra, Peter Saviz, and Russell Gee.
©2022 Intrepid Northern California Hikers