855. Ramage Peak Trail (11/10/12)

Hikers (16): Bon, David, Gavin, George J, Hailong, Jeff, Kathryn, Nick, Paul, Peter, Peter E, Sarah, Shuli, Sophie, Steve, Trish
Distance: 15 miles
Rating: 4 difficulty, 9 beauty
Park info: East Bay Municipal Utility District near San Ramon

Write-up by Peter -- Pictures by Paul
We started from a new trailhead, Rancho Laguna Park, thanks to Sarah. This was fine by me as it cut out 5-6 miles of flat trail and left more time for drinking post-hike beer.
The first part of the hike was great -- lots of nonstop uphill all the way to the top of Rocky Ridge and Pseudo Rock 2, where we were afforded a great view of the mighty antenna and the real Rock 2.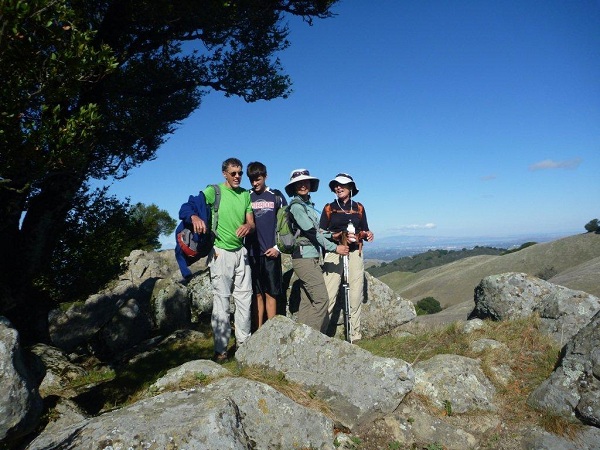 Where's the real Rock 2?
I'd been bringing up the rear, talking politics with our new hiker Bon. Lots of good chatter about China, Japan, Tibet, Okinawa, Iowa ... but this caused us to take a wrong turn and head down from the ridge too early, thus cutting out the trip to Devil's Hole and saving about a mile distance and 500 feet elevation. Nice! As we came up on Ramage Peak, we saw the former front-runners led by Sarah, Sophie, and Shuli coming up behind us. They were nicely surprised to see us there :)
While enjoying lunch and the view from the peak, I revisited the crappy maps and decided to call an audible and take a different trail back. Instead of going back on the outbound trail and cutting across to the Rocky Ridge Trail, I decided to take our chances and make it more of a loop by continuing southwest and then cutting across one of the fire roads to close the loop somewhere closer to Rancho Laguna. It looked like we would definitely save some mileage, and likely some elevation, but in return would get to see something new (the barn!).
Then only problem was that David had not yet reached the peak as we geared up to head out. I left him a note informing him of our plans. Kathryn and Peter Ei told me they were going to head back the original way, and with that, the rest of us packed up and headed out.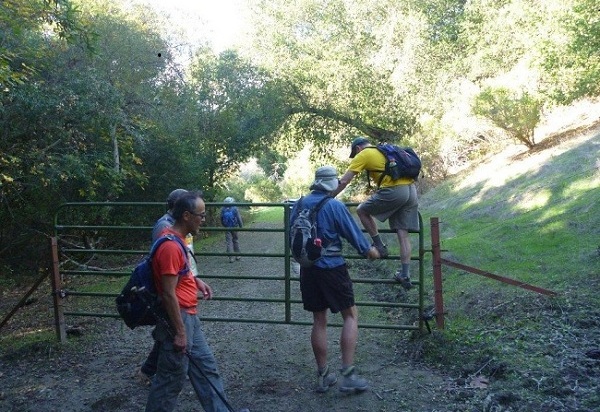 Venturing into new territory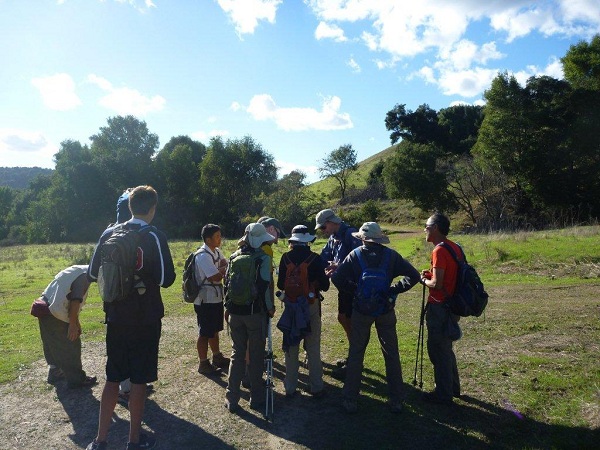 Where the hell are we?
Well, the route back was pretty but also pretty disappointing. Mostly flat, with a little bit of uphill near the end as we hooked up with the Rocky Ridge Trail again. I would give it a Level 2, and was debating downgrading the entire hike to a Level 3 as a result, but final stats on the day for those who took the loop were 15 miles, 4300 feet elevation so I generously kept it at Level 4, mainly so as to not short-change David, Kathryn, and Peter Ei who did the full loop. Good job!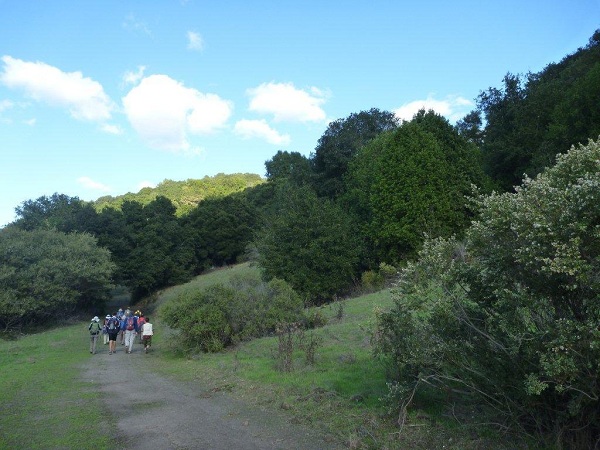 Pretty trail, and pretty easy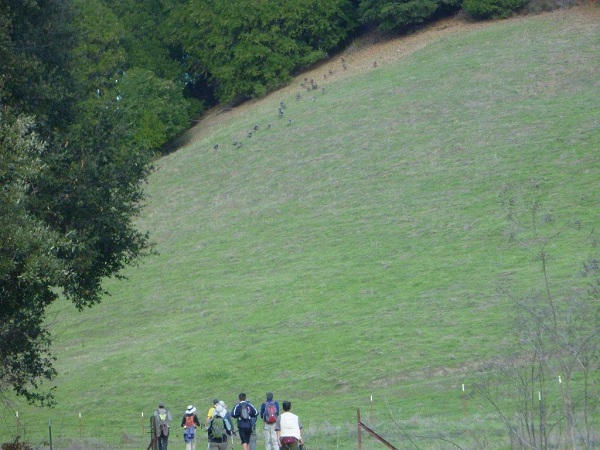 Two bunches of turkeys looking at each other
Milestones:
Bon's 1st leaf
George J's 1st leaf
Hailong's 10th leaf







Pages maintained by Steve Walstra, Peter Saviz, and Russell Gee.
©2022 Intrepid Northern California Hikers