901. Ramage and Las Trampas Peaks (11/02/13)

Hikers (29): Alan, Arlene, Brad, David, David A, George, Giulia, Helen, James W, Jeff, Karl, Kathryn, Kevin, Moe, Patrick Be, Peter, Peter E, Robert, Ross, Rufina, Sabine, Sarah, Shuli, Sophie, Steve, Trish, Vicki, Wendy, Yipeng
Distance: 16 miles
Rating: 4 difficulty, 8 beauty
Park info: Las Trampas Regional Wilderness near Danville

Peter owes a writeup! -- Pictures by Karl and Giulia
A good buttkicker with over 5000 feet elevation on the day.
Heading out to Las Trampas Peak on a bright fall morning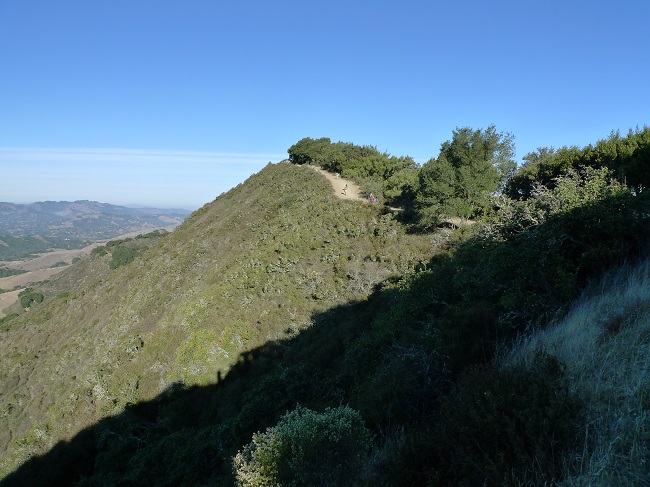 The front-runners are almost there already!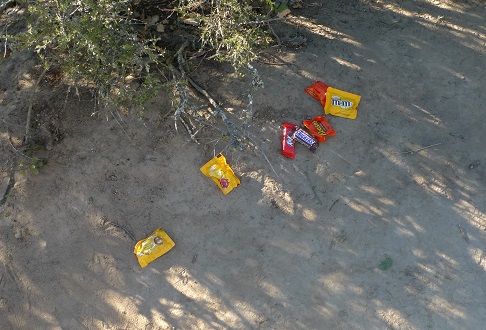 Jeff left us Halloween candy at the peak. Mmmmm!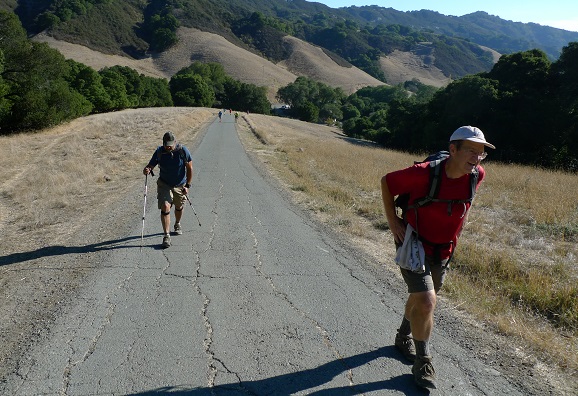 After an "accidental" short-cut by the hike leader, it was up the road to Rocky Ridge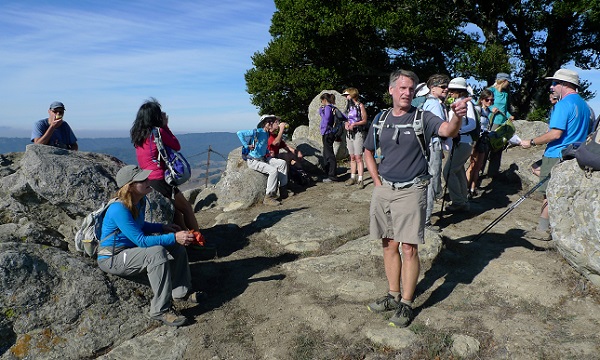 "I think Rock 2 is over there"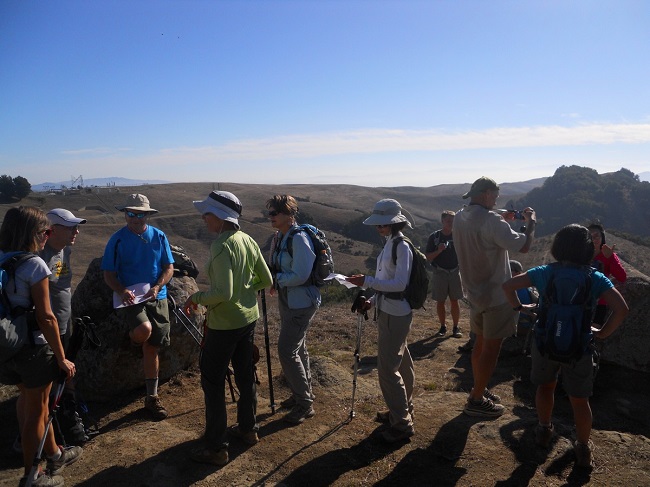 "No, trust me, it's right here!"
(It's actually at the former antenna base behind us)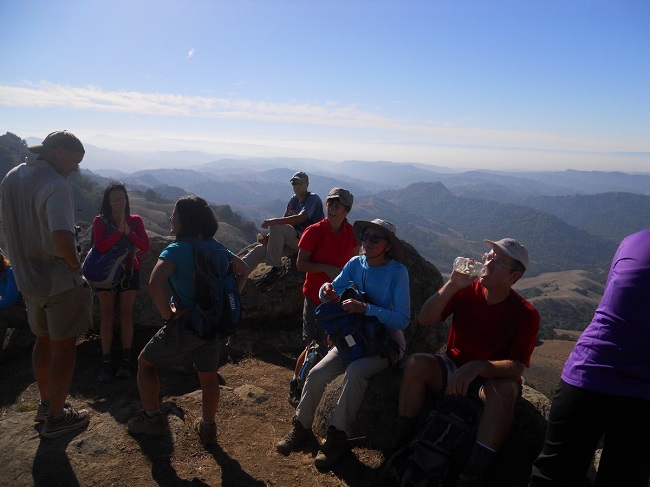 Ramage Peak in the distance, as seen from not-Rock 2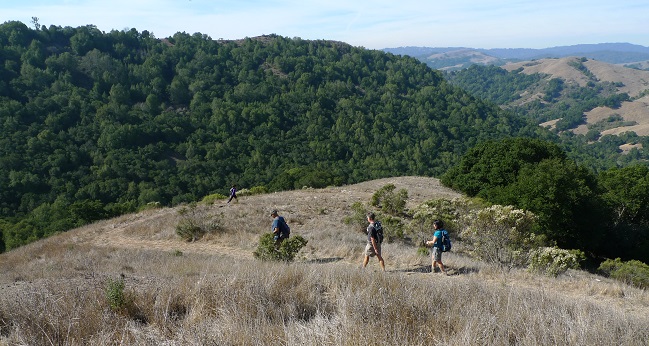 Heading down the backside of Rocky Ridge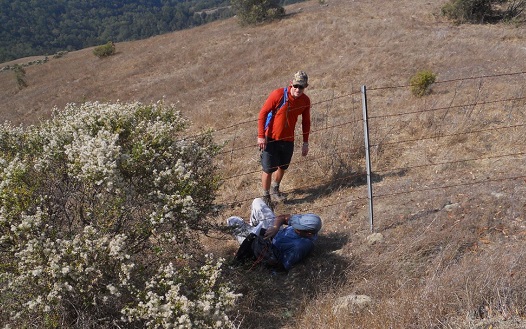 A little fence limbo to get to Ramage Peak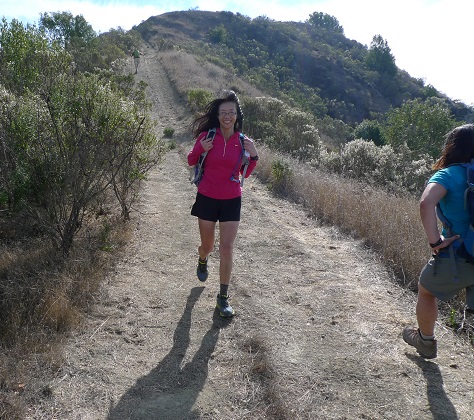 Yipeng was already on the way down and loving it!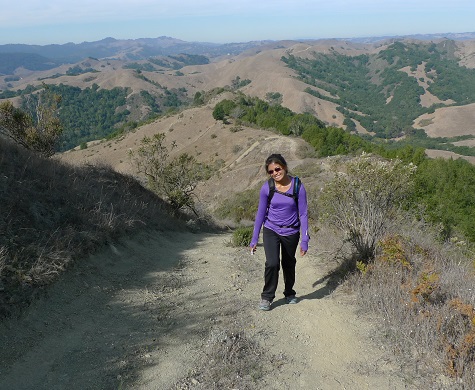 Smiles all around -- Rufina was happy to be close the top
After a good lunch break, the rest of the group begins the long trek back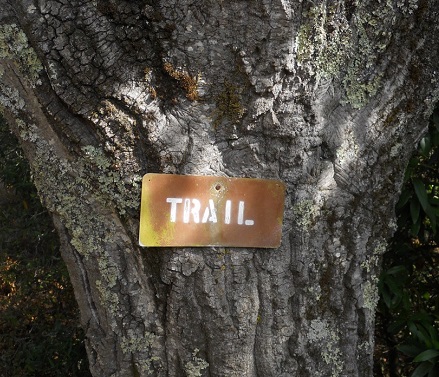 Helpful sign! We need more of these ...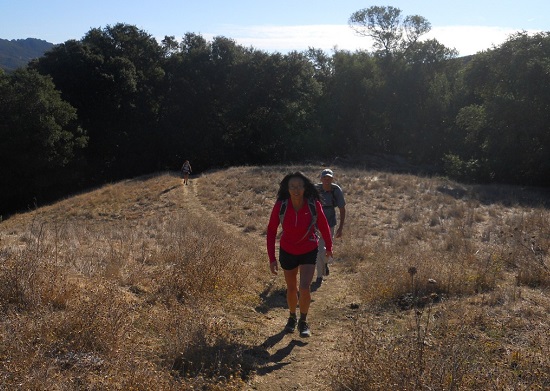 Heading up from Devil's Hole ...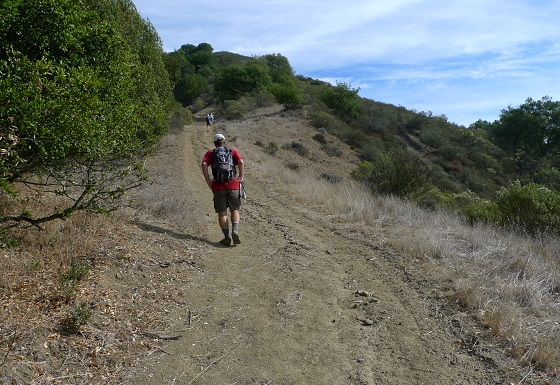 ... a long hike up on tired legs
Finally, almost at the top of the ridge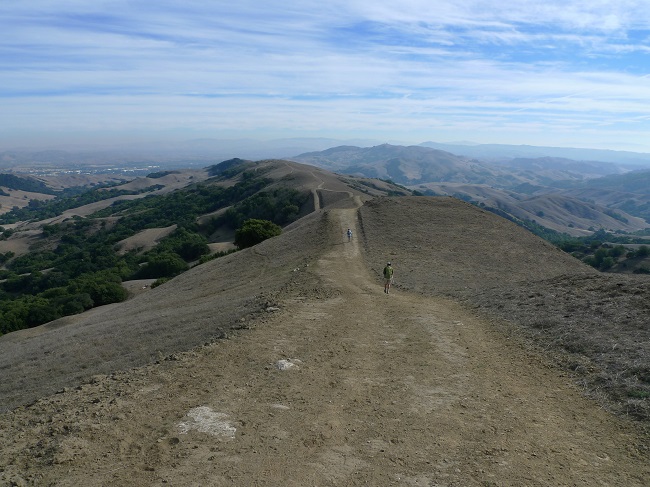 It's all downhill from here!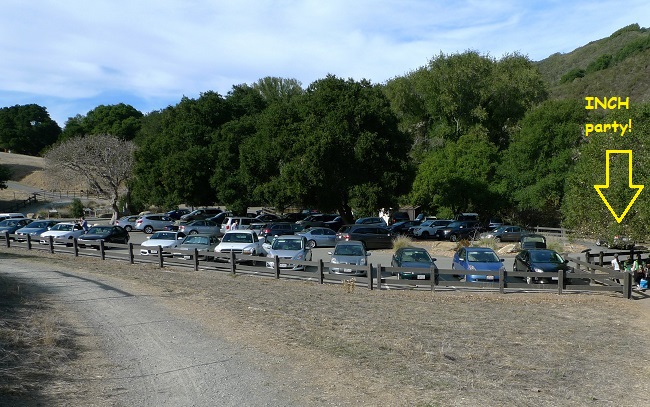 A welcome sight!
Honorable mention to Eric L and Yvon for doing some other hike in the vicinity. We didn't see them at the beginning or anywhere on the trail, but they were there for the all-important post-hike party.
Check out more great pihotos in Moe's album.
Milestones:
Helen's 150th leaf
Kevin's 30th leaf
Sarah's 240th leaf







Pages maintained by Steve Walstra, Peter Saviz, and Russell Gee.
©2022 Intrepid Northern California Hikers