972. Pinnacles Middle Loop (02/22/15)

Hikers (12): Alan, Brad, George, Giulia, Jim, Milon, Nick, Peter, Sarbinder, Sean C, Shuli, Sophie
Distance: 17 miles
Rating: 5 difficulty, 9 beauty
Park info: Pinnacles National Monument south of Hollister

Write-up by Peter -- Pictures by Alan W and George
A nice day at the Pig Fence, and it lived up to expectations. All 12 of us made it to North Chalone Peak via various Pig Fence routes, along with the requisite scrapes and scratches, and also with soaking wet smelly feet, courtesy of the swamp at the South Wilderness Trail.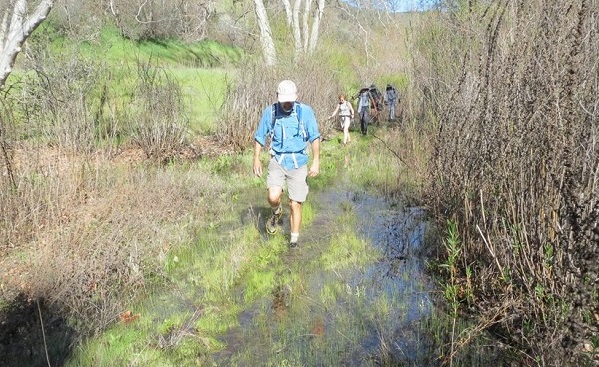 Brad shows good creek wading form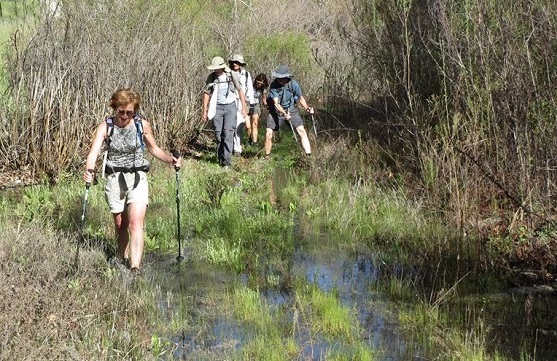 Yuck, yuck, yuck!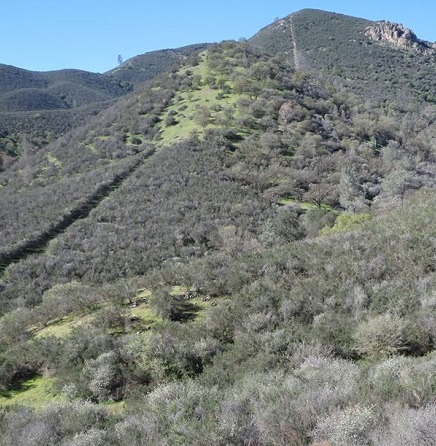 The mighty Pig Fence comes into view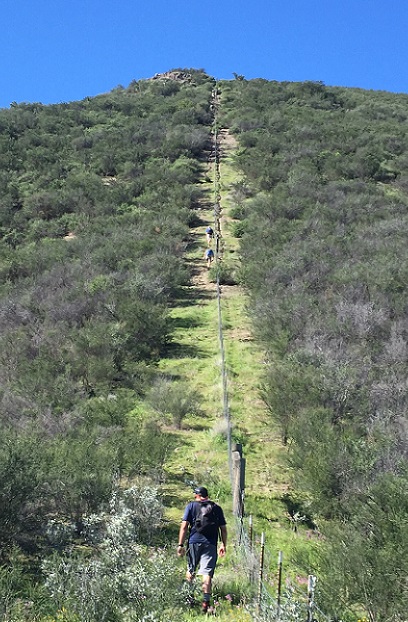 Sean C wondering what's he got himself into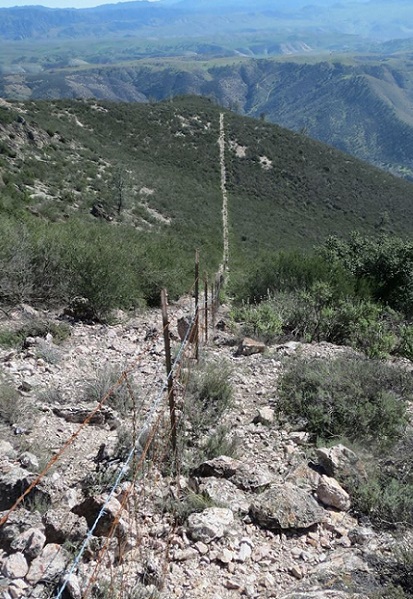 Looking back from the top of the climb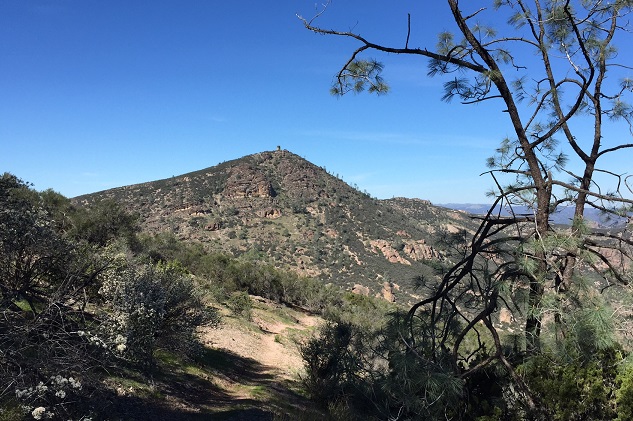 Uphill's not done yet -- still need to get to North Chalone Peak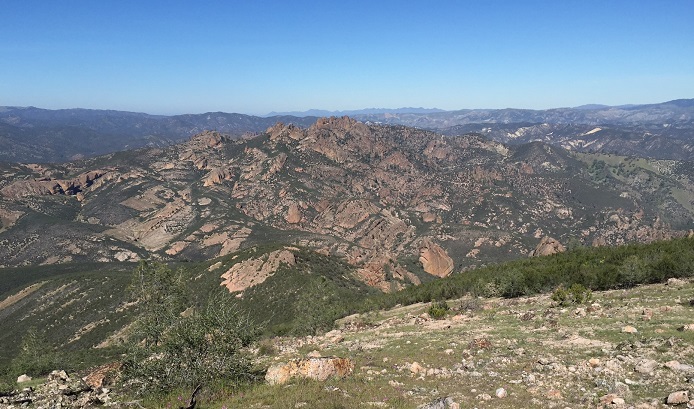 Enjoying the view of the High Peaks from North Peak as we finally take a break
After that, 10 of us went on to High Peaks. As I was straggling far behind, I took the High Peaks Trail back down to the car, but the others did the Condor Trail.
Jim was struggling at The Fence, so I asked him to bypass the High Peaks and head back to the car -- luckily, he didn't need to much convincing :)
Sean did some good bushwacking to get to South Peak and also looked pretty beat up (and out of water) by the time he got to North Peak, so he also wisely took the shortcut back, but he did get to visit the bat cave along the way.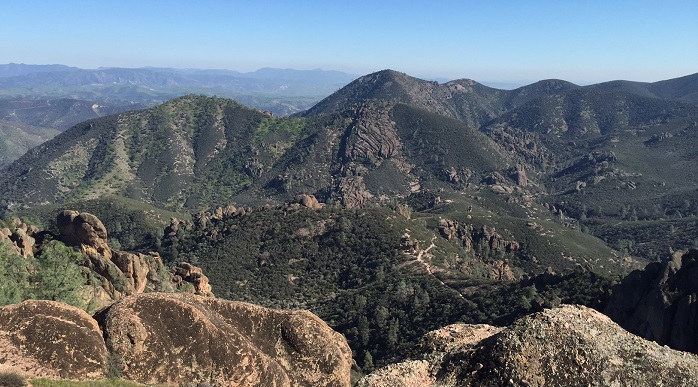 The view from the High Peaks is worth the trip
On the way back down from the High Peaks, I enjoyed the beautiful fragrance of buck brush filling the air -- gorgeous way to end the hike (and thanks to UG for finding the name of the tree).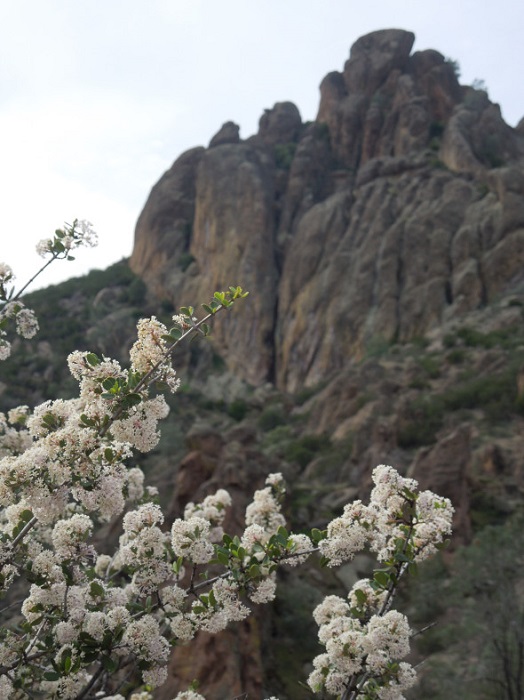 Mmmmmmm, buck brush!
Sadly we did not get any photos of Giulia's blood-soaked arm, but we did manage to convince her to go the hospital afterwards to get a tetanus shot.
Milestones:
Sarbinder's 40th leaf
Sean C's 1st leaf







Pages maintained by Steve Walstra, Peter Saviz, and Russell Gee.
©2022 Intrepid Northern California Hikers