999. Bear Mountain and Mississippi Lake (09/12/15)

Hikers (11): Bob W, Brad, George, Jeff, Kirk, Mark N, Nick, Peter, Sarbinder, Xiuyan, Xun L
Distance: 27 miles
Rating: 5 difficulty, 8 beauty
Park info: Henry Coe State Park near Morgan Hill

Write-up by Peter -- Pictures by Xun, Sarbi, and Peter
It had been brutally hot all week -- temperatures over 100 degrees every day -- so everyone, including myself, was worried about doing a long Death March at Coe. But by Thursday, the forecast called for things to cool down a bit over the weekend, so I sent out the notice to see who was intrepid/crazy enough to join me for the 999th INCH hike ...
1, 2, 3 ... INCH!
To make things even easier, I chose a variation on the routes we had done before -- instead of killing my knees going down to Poverty Flat at the start of the hike, we would go down to China Hole. From there, we would take the Narrows and its extension all the way to the foot of Bear Mountain, thus avoiding the climb up the other side of Poverty Flat. This would also allow us to stash water at Los Cruzeros for the return trip from Mississippi Lake via Willow Ridge. How thoughtful!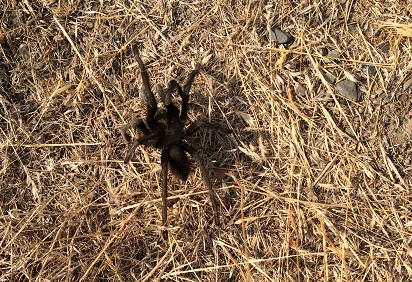 It's not a Coe hike in the fall without some tarantula sightings
We started early, under cloudy skies. It was warm and a little muggy. The group was making good time, and I was hopeful that the main heat would hold off until we had at least climbed up Bear Mountain. During early September, I'm usually talking fantasy football with Karl, David, Russ, and Alan during the hike, but none of them signed up for this one (chicken or smart?), so instead I talked about old movies with INCH's resident Hollywood buff Cap'n Kirk. Did you know James Caan turned down the role of Hawkeye Pierce in the original M*A*S*H* movie? Did you know Warren Beatty turned down Butch Cassidy? Neither did I. INCH is educational and fun!
As I was stashing water at Los Cruzeros, I saw Brad coming up from behind. WTF? Turns out he misinterpreted my flawless directions and went the wrong way throgh the creek and ended up at Poverty Flat. Nice! Now it was an official INCH hike.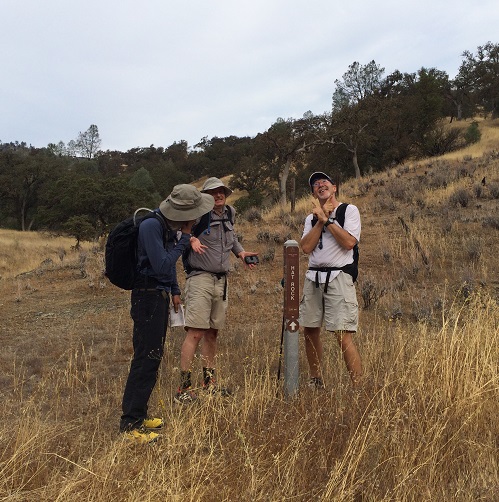 Which way to go at Karri Junction?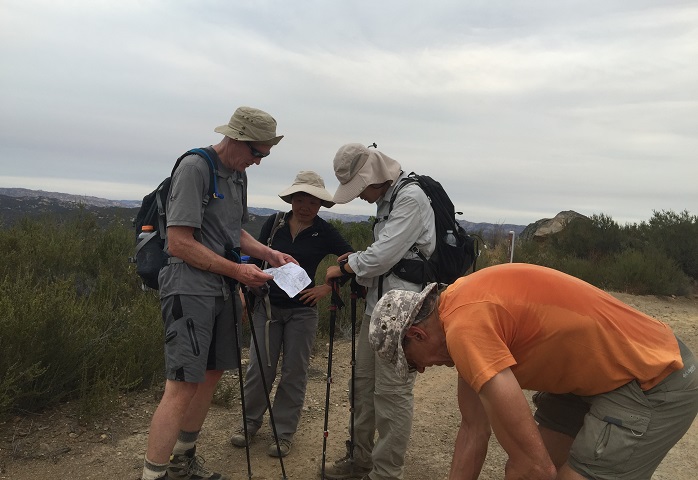 The usual confusion -- despite stellar directions and maps!
I was pacing myself so as to not run out of gas on the way back, and took my sweet time getting to Bear Mountain. Luckily the cloud cover remained overhead, so it was pretty easy going. I could see the Captian leaving the peak just as I got there.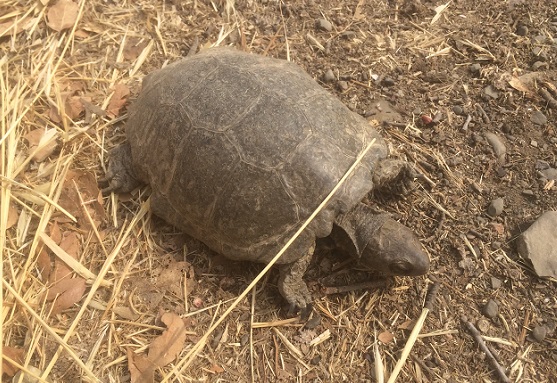 I think this guy was hiking faster than me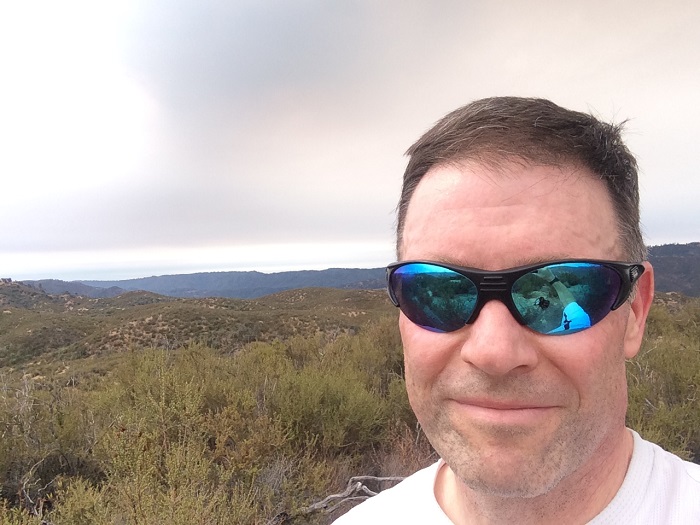 Dark clouds forming at Bear Mountain
I spent a few minutes at the peak (I actually had 4 bars signal so I answered a couple of work emails -- boooooo!), before heading down to The Lake. I caught up with Kirk on the way down and we reminisced fondly about all the wrong trails we had taken in this section of the park in the past. There's lots of good bushwacking in these parts -- my legs still have the scars.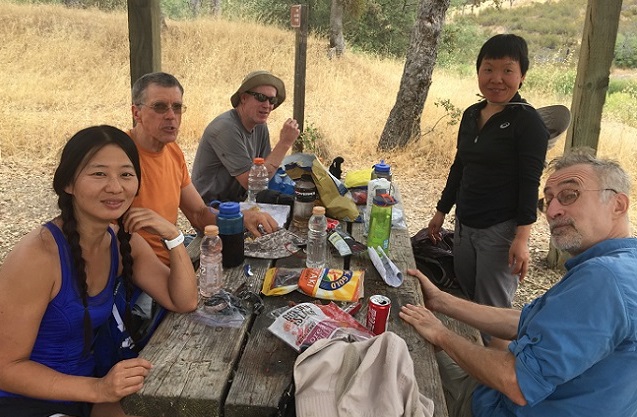 I stumbled on a party at Mississippi Lake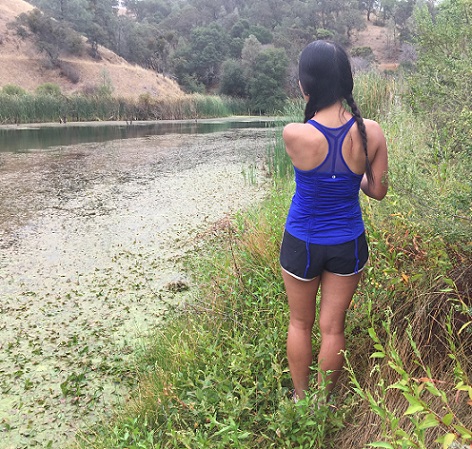 Xun checks out The Lake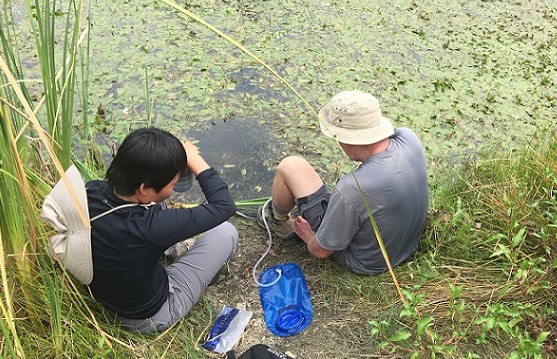 Jeff demos his water filtering technique
By the time Kirk and I got to the Lake, the group ahead of us was getting ready to head out. Kirk was running low on water, so Jeff gave him a steri pen and I gave him half my water. Hopefully that would be enough for both of us to get back to Willow Ridge on this not-too-brutally-hot day.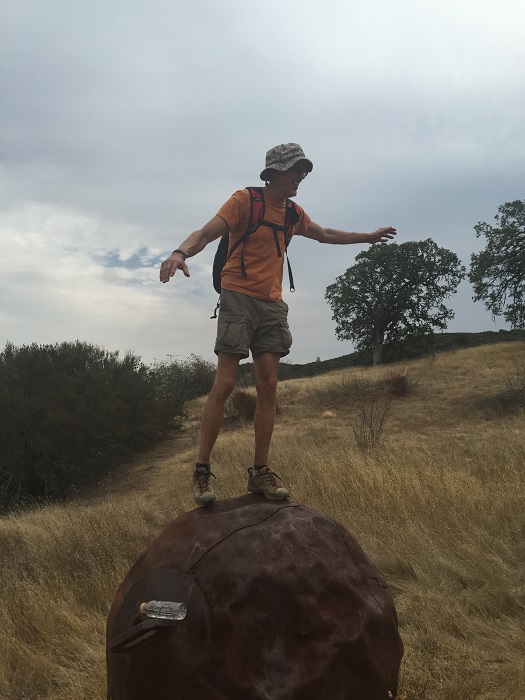 Jeff shows good form on top of the alien ball ...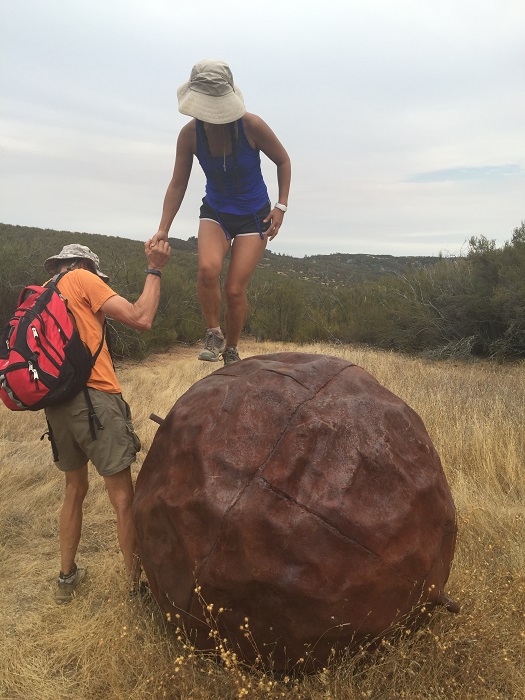 ... and gives a helping hand
I walked slowly back from the Lake, trying to maintain slow heart rate and conserve water. I was wishing I had carried more water instead of stashing it at Los Cruzeros. I kept Kirk in sight all the way back. He was struggling a bit, but I knew the Captain was a wily hike veteran and had been through this before. Just gotta keep going ...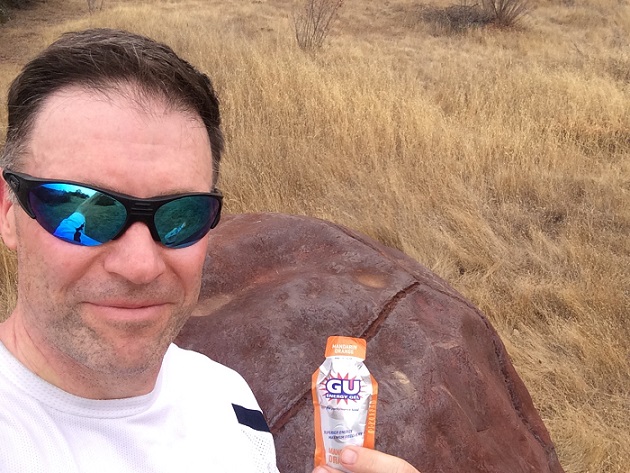 Make up your own jokes about Gu at the alien ball
The Captain and I were both out of water by the time we got to the top of the Willow Ridge Trail, but we knew we had water waiting at the bottom of the hill. After a brief rest we headed down the hill before our legs cramped up.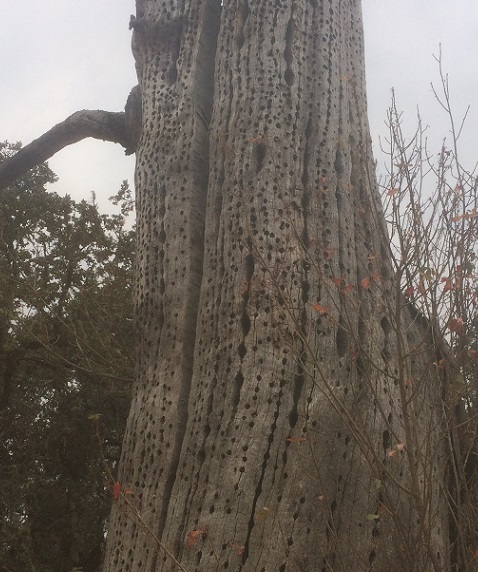 I always make a stop at the woodpecker tree on the way down to Poverty Flat
The Captain told me he was going to make it without rescue -- good attitude -- and so we took on the final uphill stretch out of The Flat. I could see he was pushing hard and I knew he was going to make it. I waited for him at the top and we both soaked our heads under the tap at the tank. Aaaaaahhh!!!! Almost home ....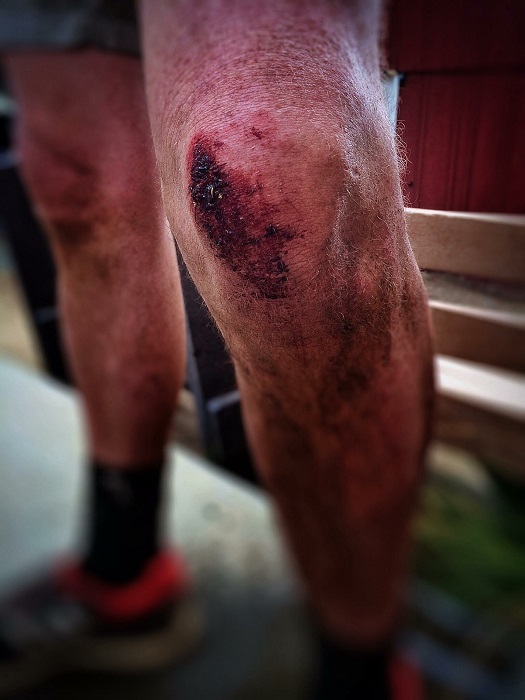 The Bear got Nick ...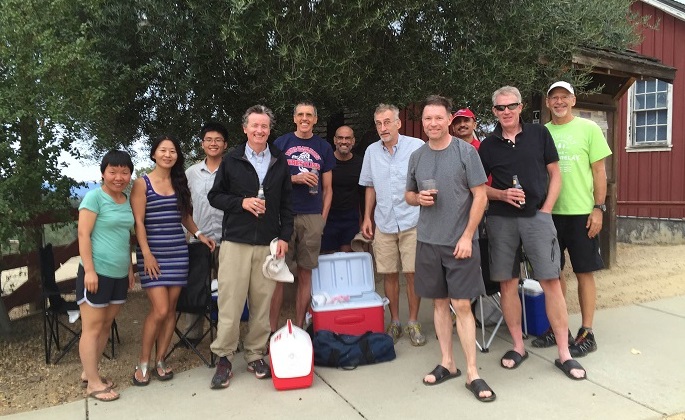 ... but that didn't deter from his 100th hike celebration. Cheers!
Milestones:
Jeff's 230th leaf
Nick's 1st forest
Xun L's 1st leaf







Pages maintained by Steve Walstra, Peter Saviz, and Russell Gee.
©2022 Intrepid Northern California Hikers