Boating information:
Fish in this lagoon include:
Other Park District Lagoons:
Other Information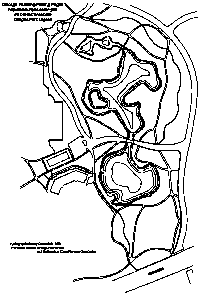 Get detailed map, (49k) (including depths).
Douglas Park Lagoon is located south of the Eisenhower Expressway on Chicago's near west side between California (to the east), Roosevelt (to the north), Kedzie (to the west) and Cermak (to the south). There is ample free parking for cars.