Boating information:
Fish in this lagoon include:
Other Park District Lagoons:
Other Information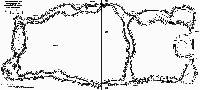 Get detailed map, (100k) (including depths).
9/02/98: A man caught a 61 pound, 5 foot 3 inch Grass Carp!
Below is a photo of what's left of the Lagoon after a sewer pipe collapsed near the lagoon in 1996. This section of the lagoon was saved from being totally drained due to the fact that the Lagoon is shallower under the bridges (There is one bridge in the background and I'm standing on another taking the picture).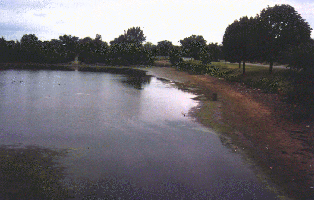 I have been back at the lagoon several times this year and all is looking very well. The lagoon is full again and is quite clean.